Here's the sorry T45 ..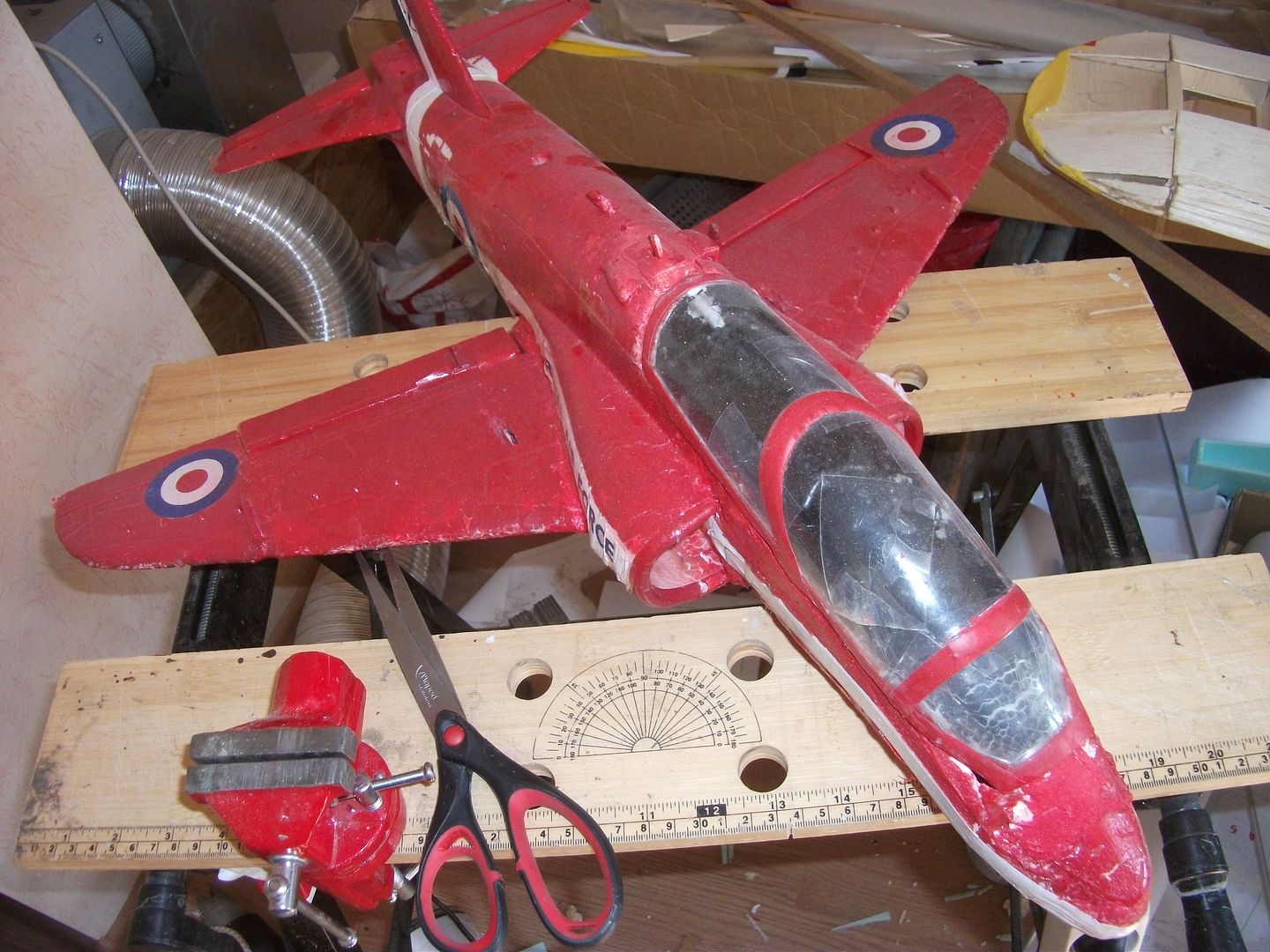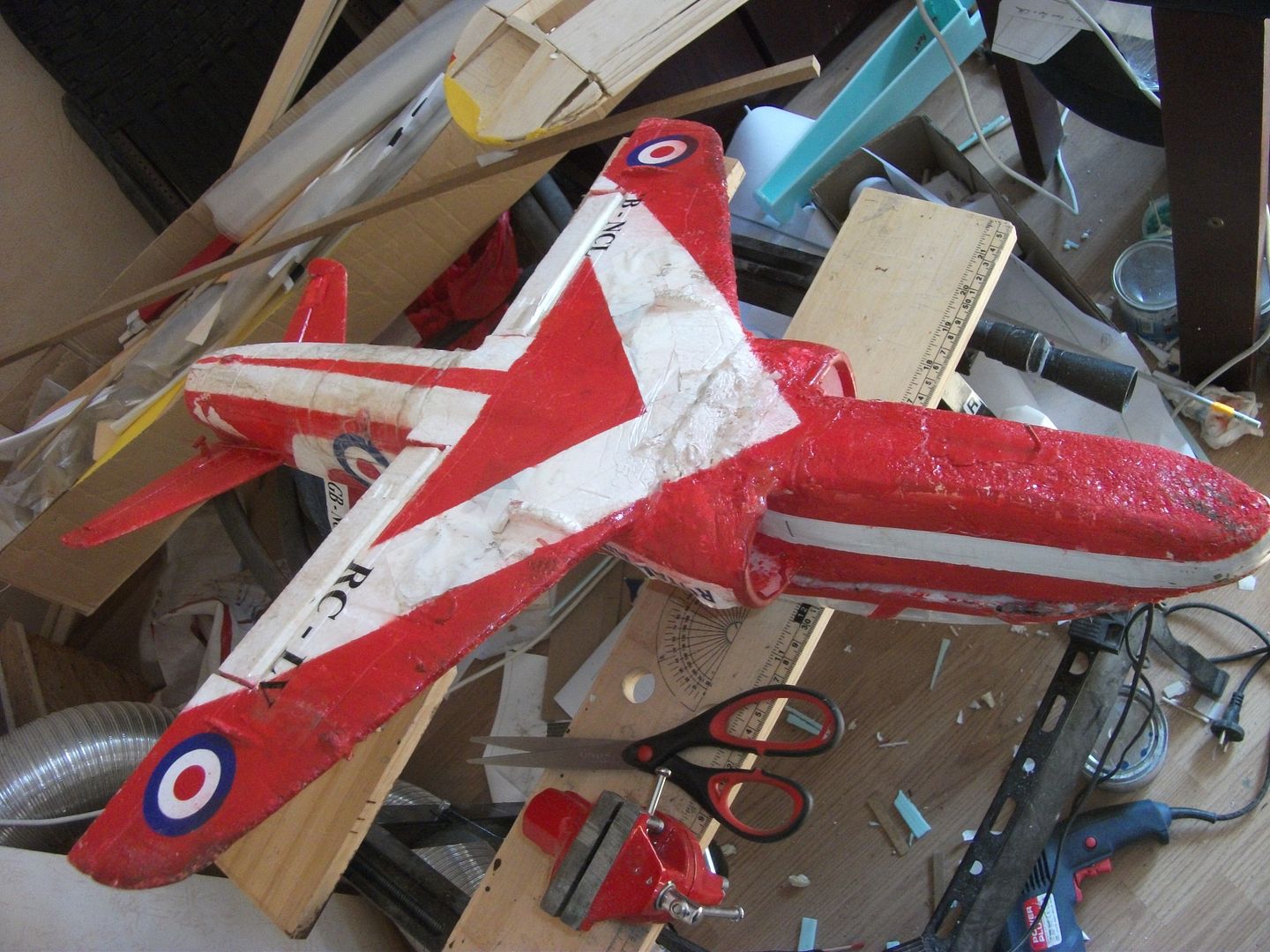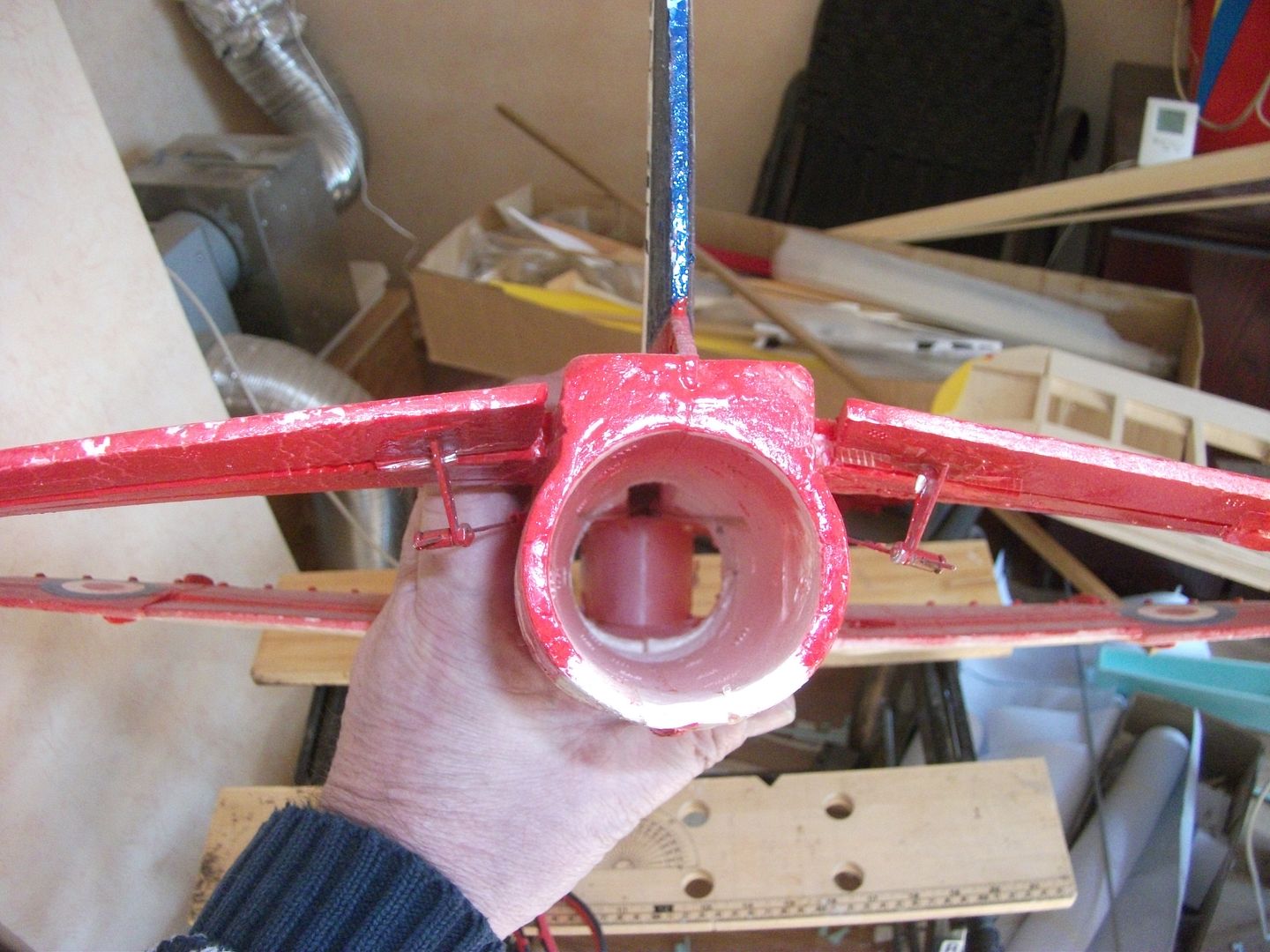 Cut a slot in upper inside of duct ...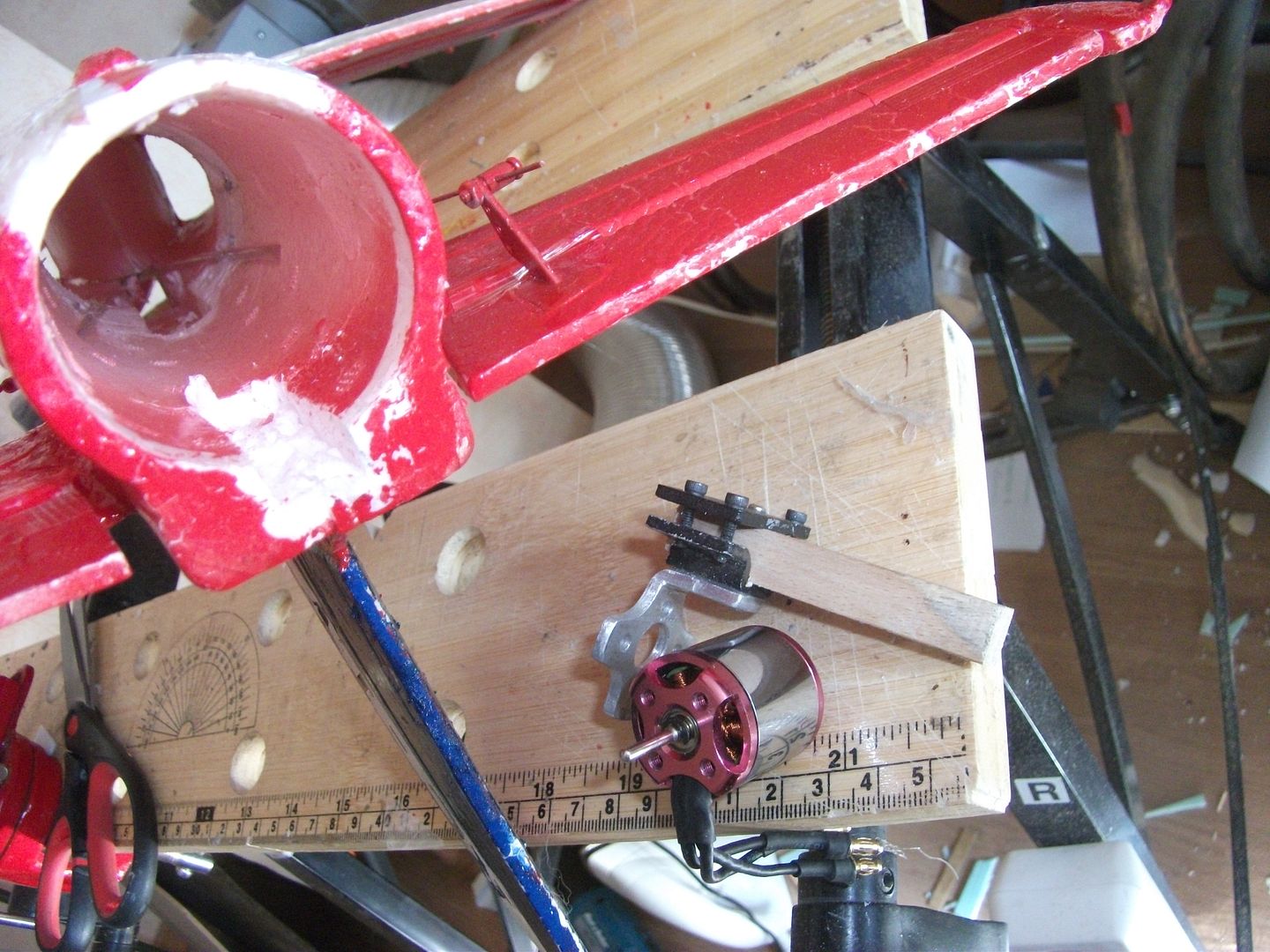 Set up a beam mount for the slot ..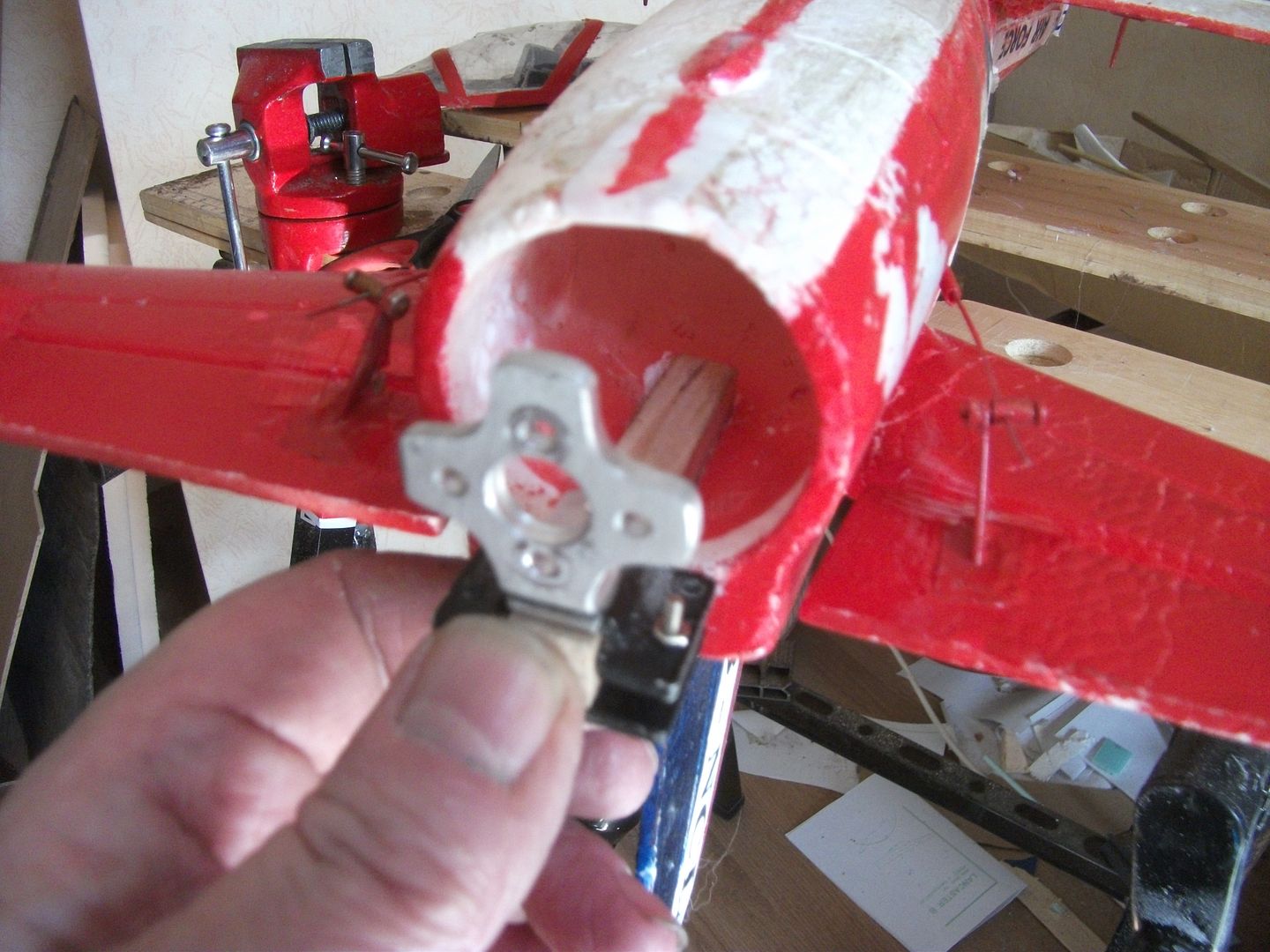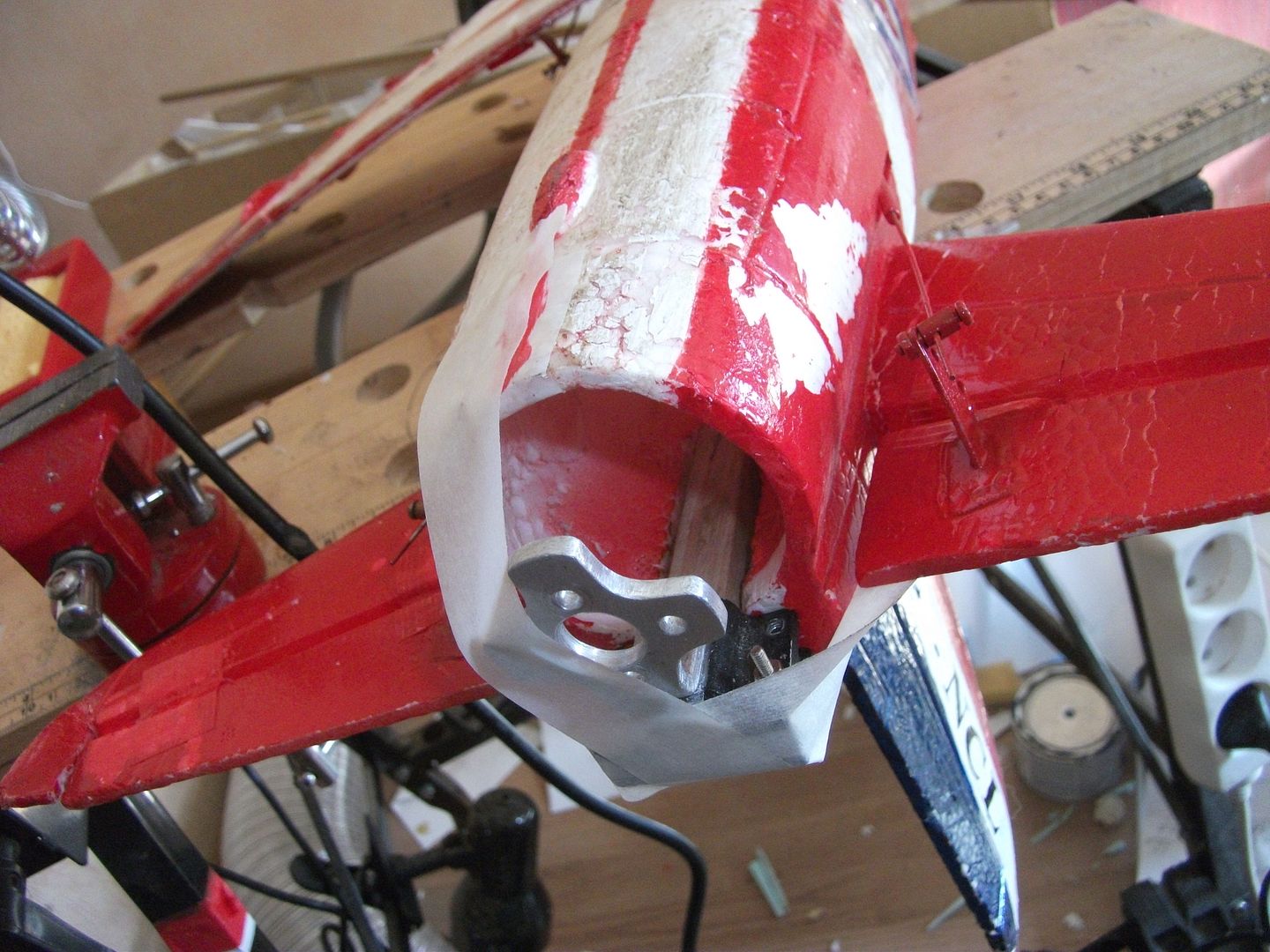 Extend motor wires to ESC at front of model ..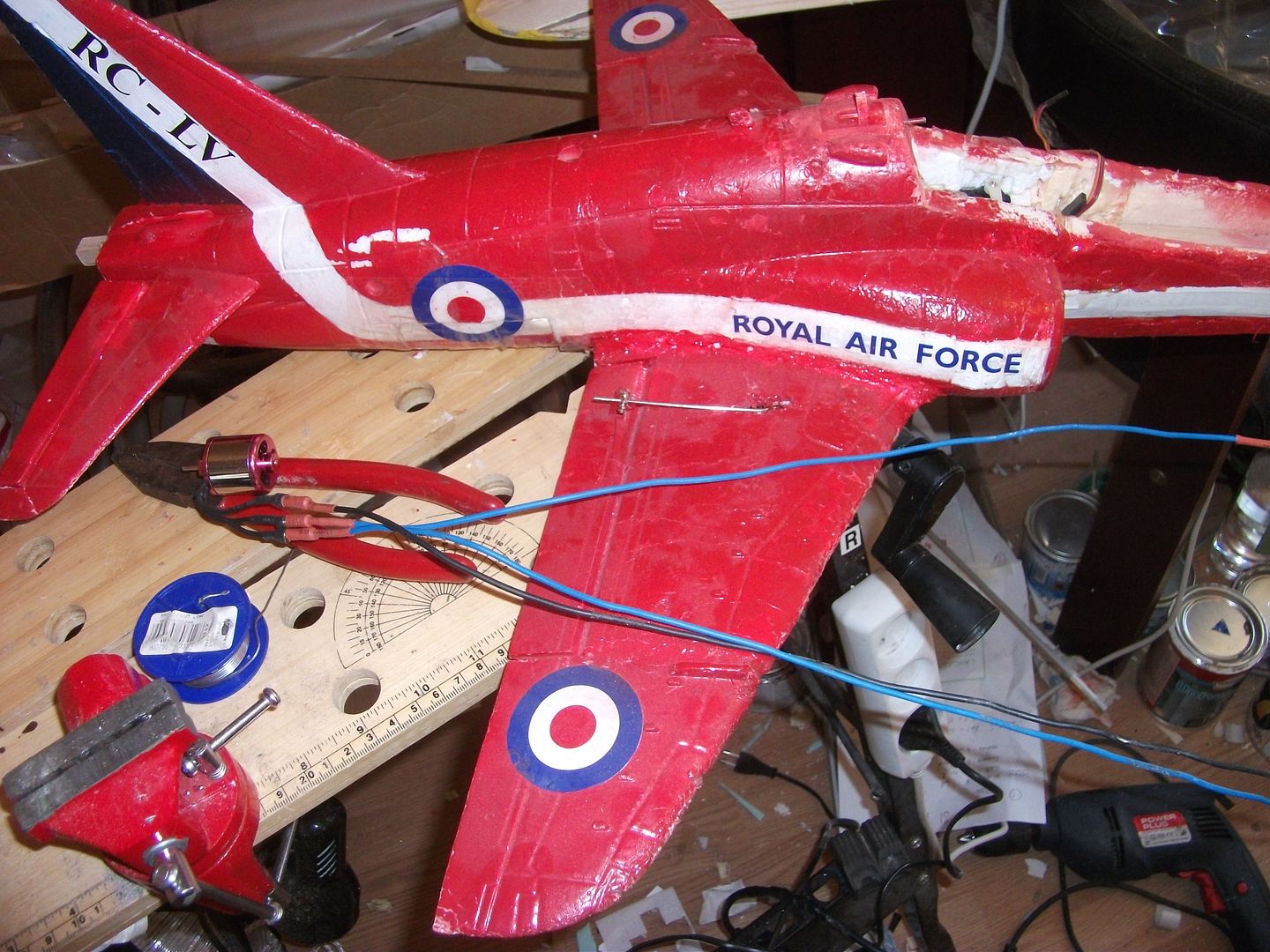 Fitted ....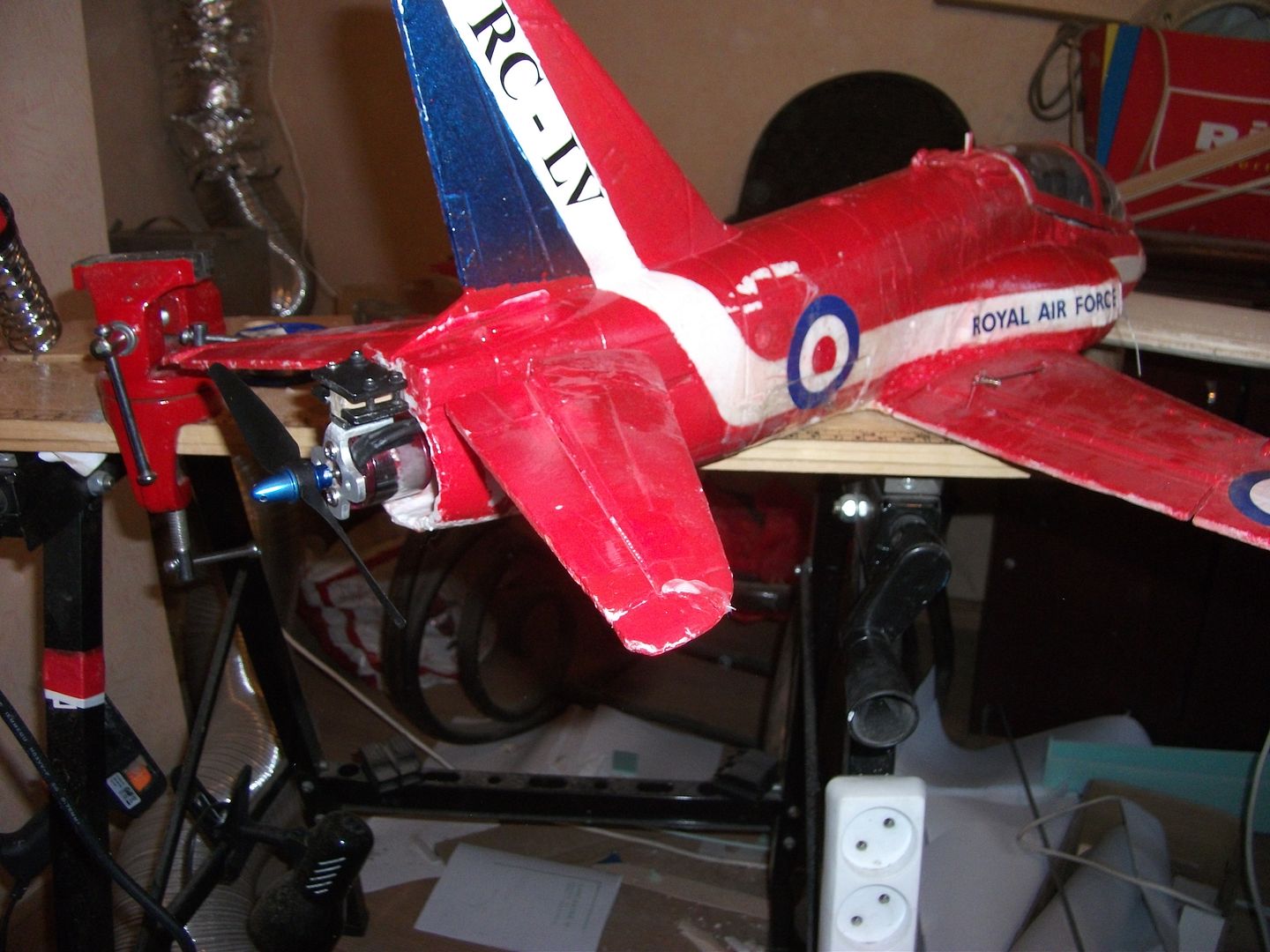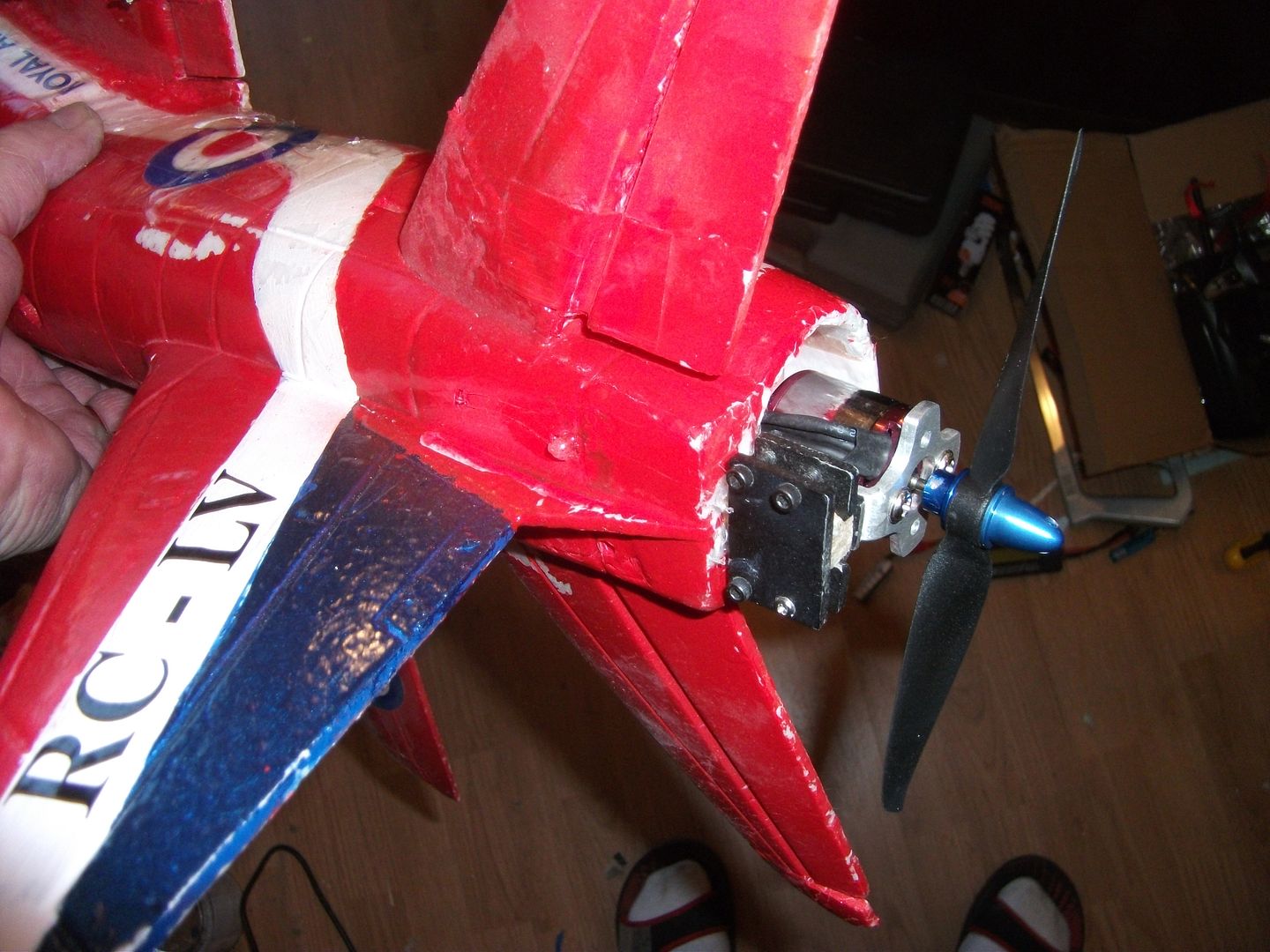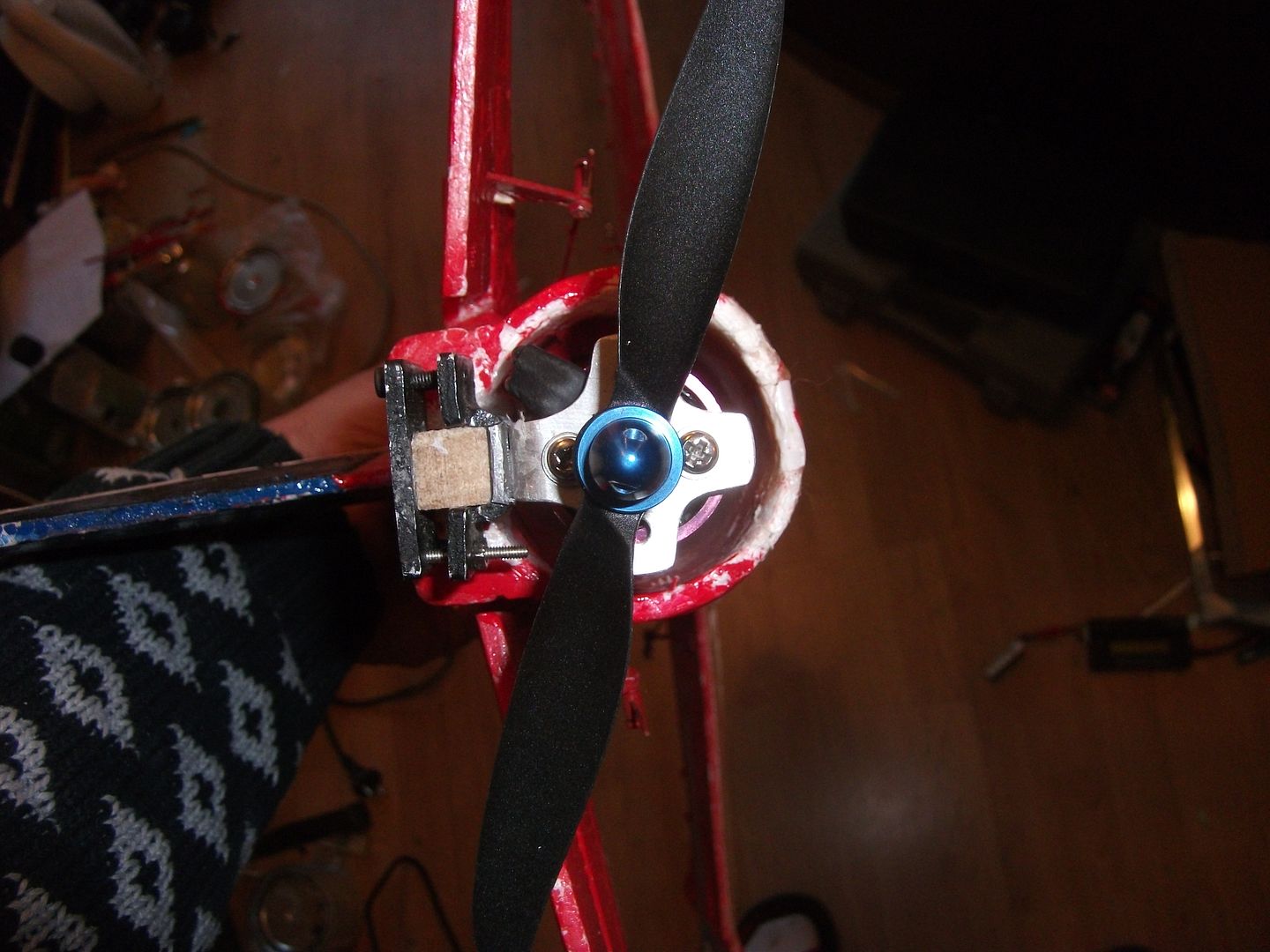 Motor is a 250 Heli motor ... 3700kv ....
Tests with 1800mAh 3S Zippy Compact. My Fuselage was modified up front for such LiPo's when it was an EDF ...
4.5x4.5 Prop
44A
Over 450W
The voltage sag is excessive and LiPo is being hammered ..... so either a higher C rated LiPo is needed or use a lower kv motor.
The motor is one of the pair I had fitted to my infamous Parkjet Twin ... the power draw then was over 110A and too much for the PKJ Twin set-up.
BUT - the set-up shows substantial thrust capability ... while holding the model - she was pushing VERY hard against my hold. She would be quick I'm sure.
Trouble is the motor mount then had problem ... the rivets holding the L plate to the bracket worked loose with the thrust. The mount will need replacing, but I set the beam so that I could do this if necessary.
Balance ? Perfect with the 1800 3S and servos in original positions ... ESC pushed into the upper area immediately behind canopy.
I'm really looking fwd to fitting a new mount and getting her in the air ...
Nigel