So I have a fond memory of the Wot4's I owned over the years in UK ... a model that could outfly just about any sport model going ...
So having found Colin's rendition of a similar machine - I've scaled her down to suit a parkfly set-up .... 30"span'ish ! .....
New stock of Depron arrived - so I think I will do this one justice with the real stuff !!
Mark and cut out Fuselage sides ...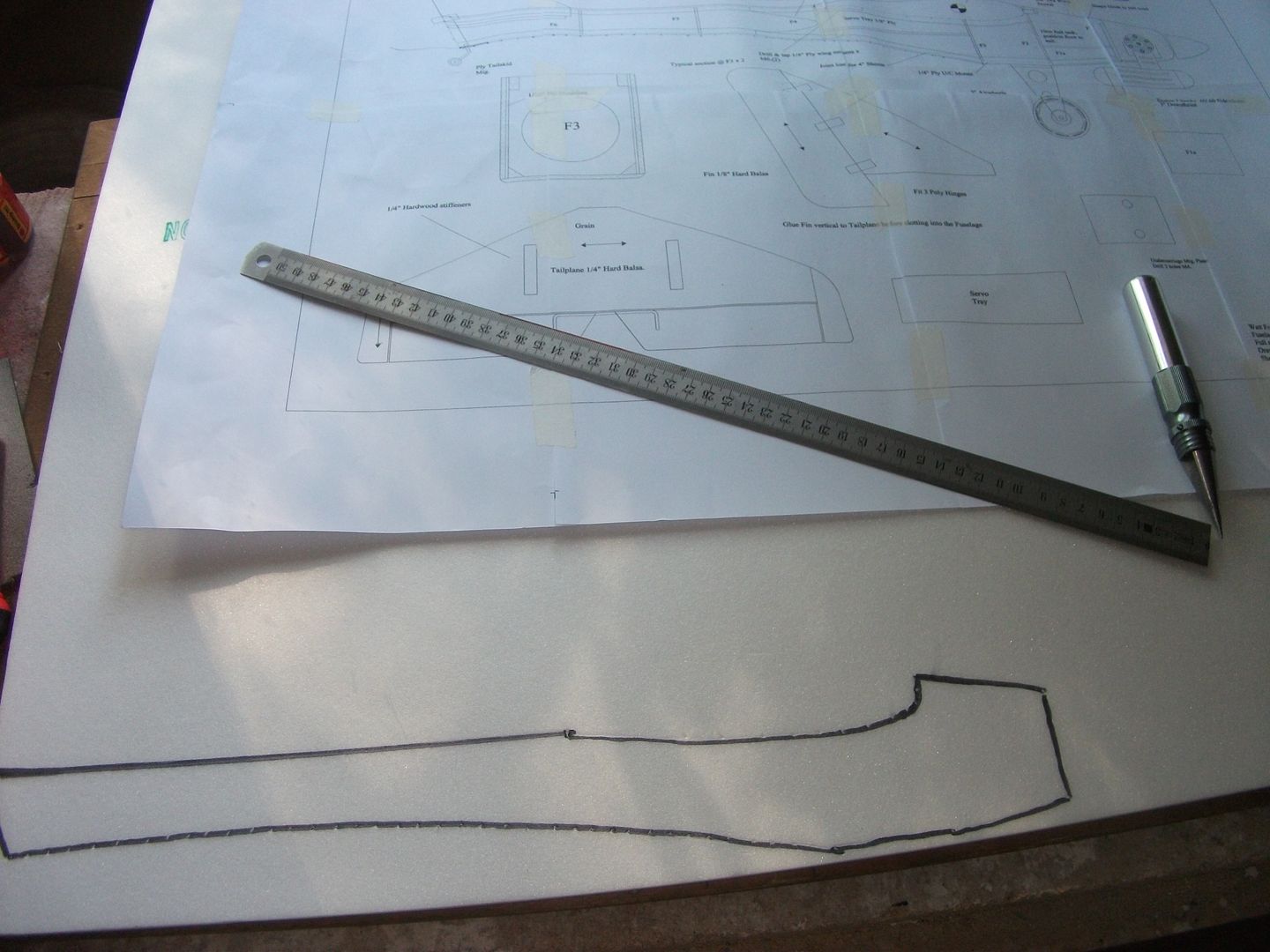 Tail bits ... fuselage formers ..(formers were recut later as too narrow !)
Start joining together ..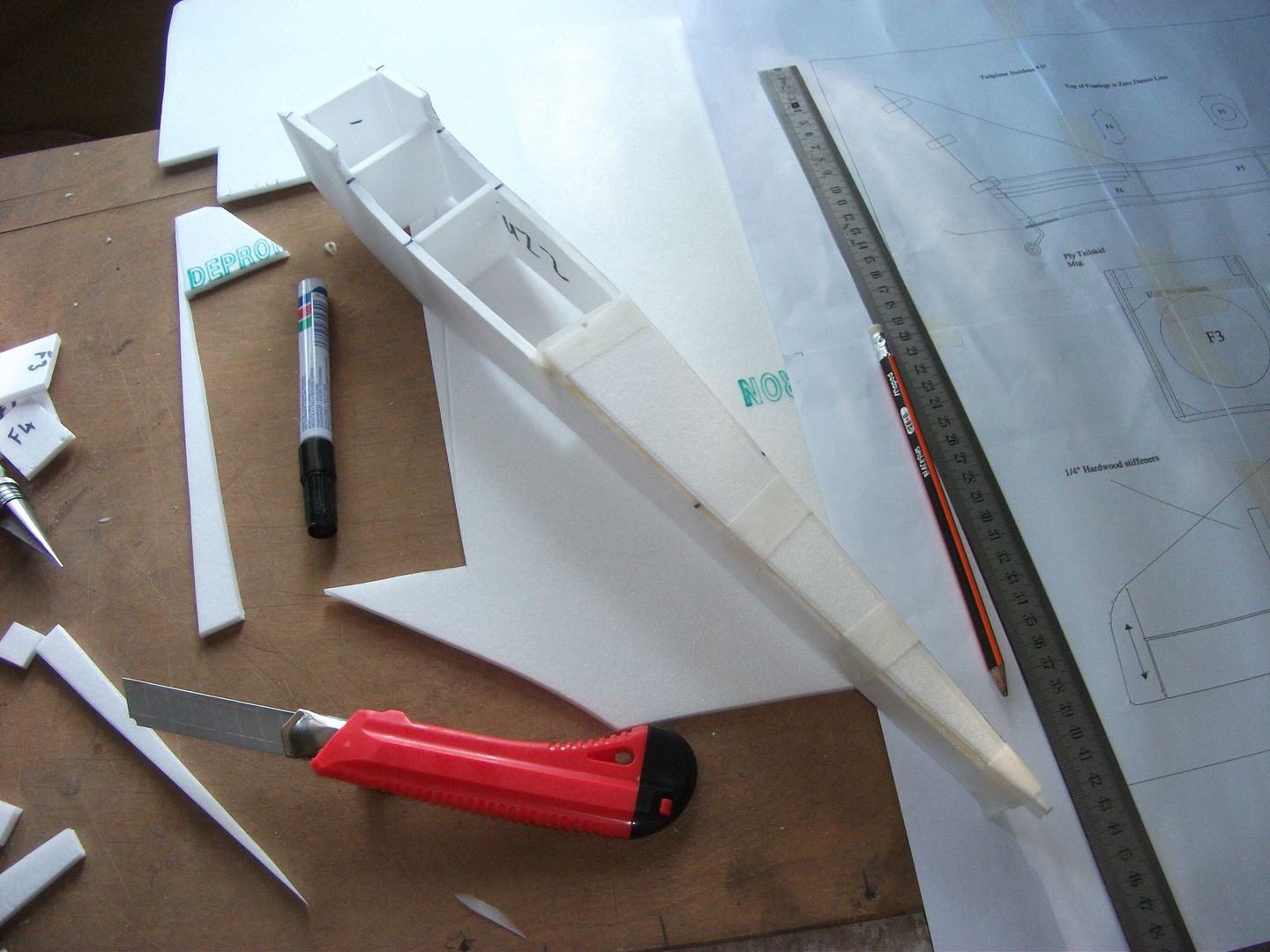 Slot tailplane for fin ..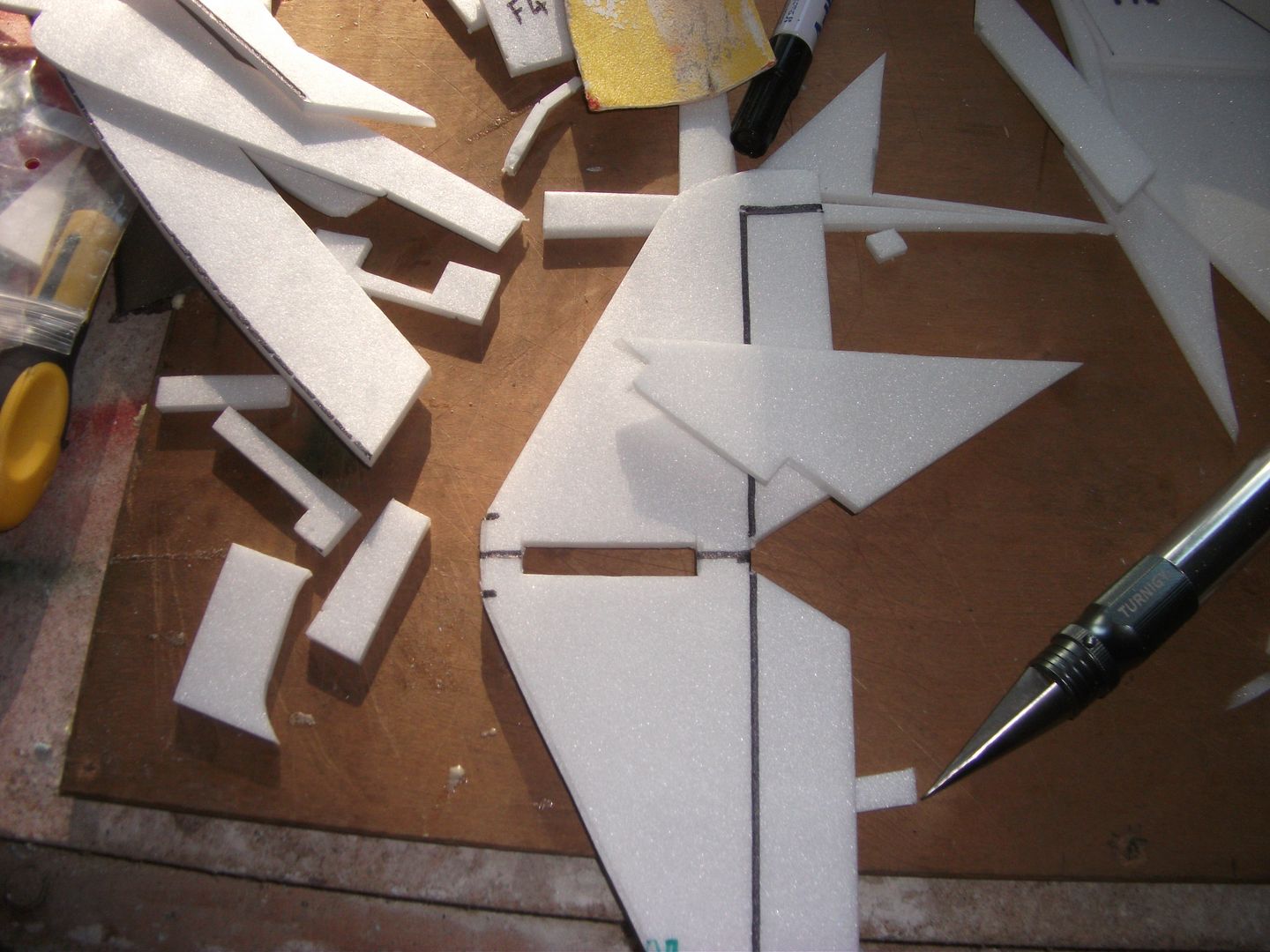 Earlier than planned - but fuselage has a twist .. so fit top deck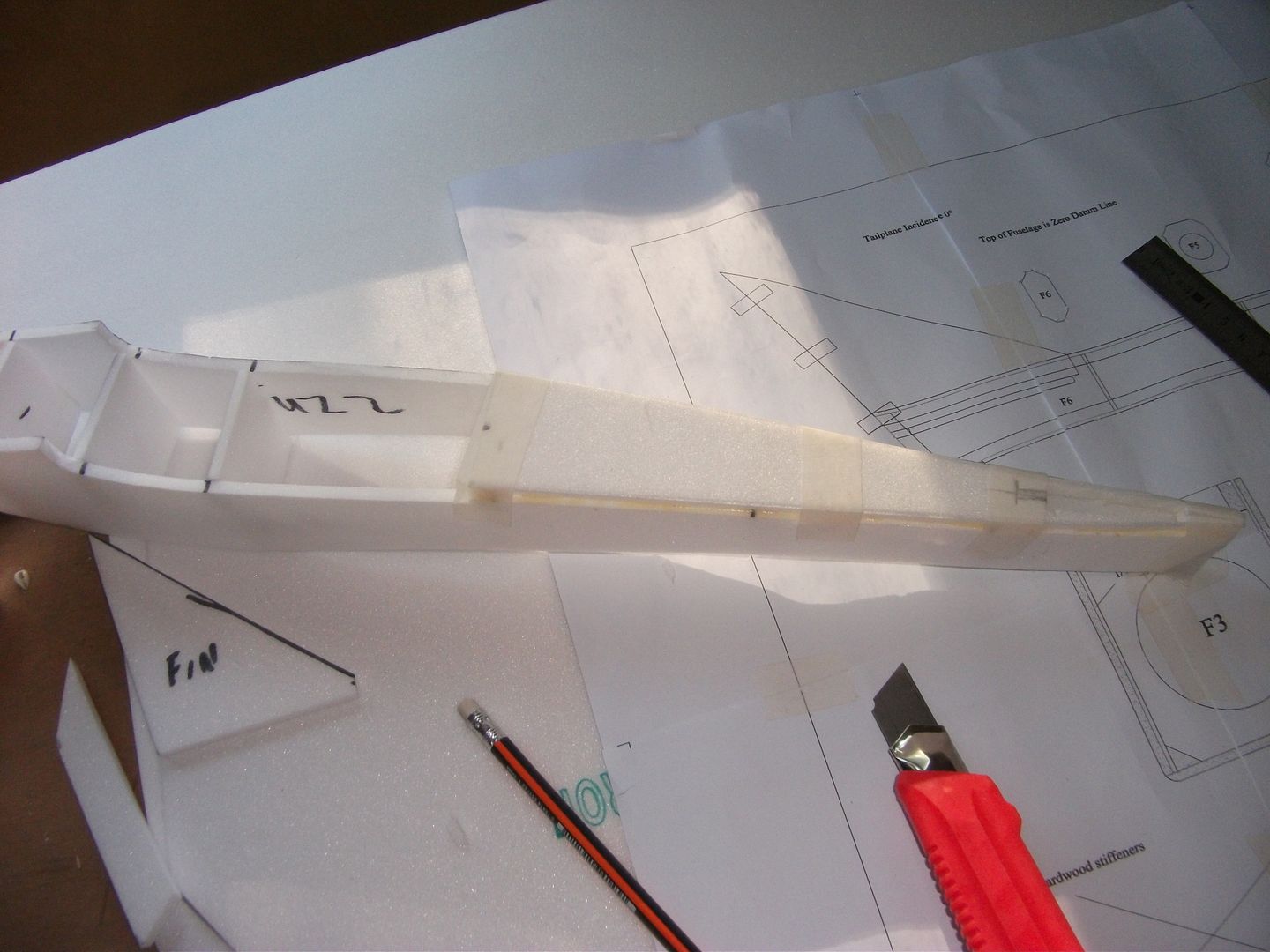 Start on wing ribs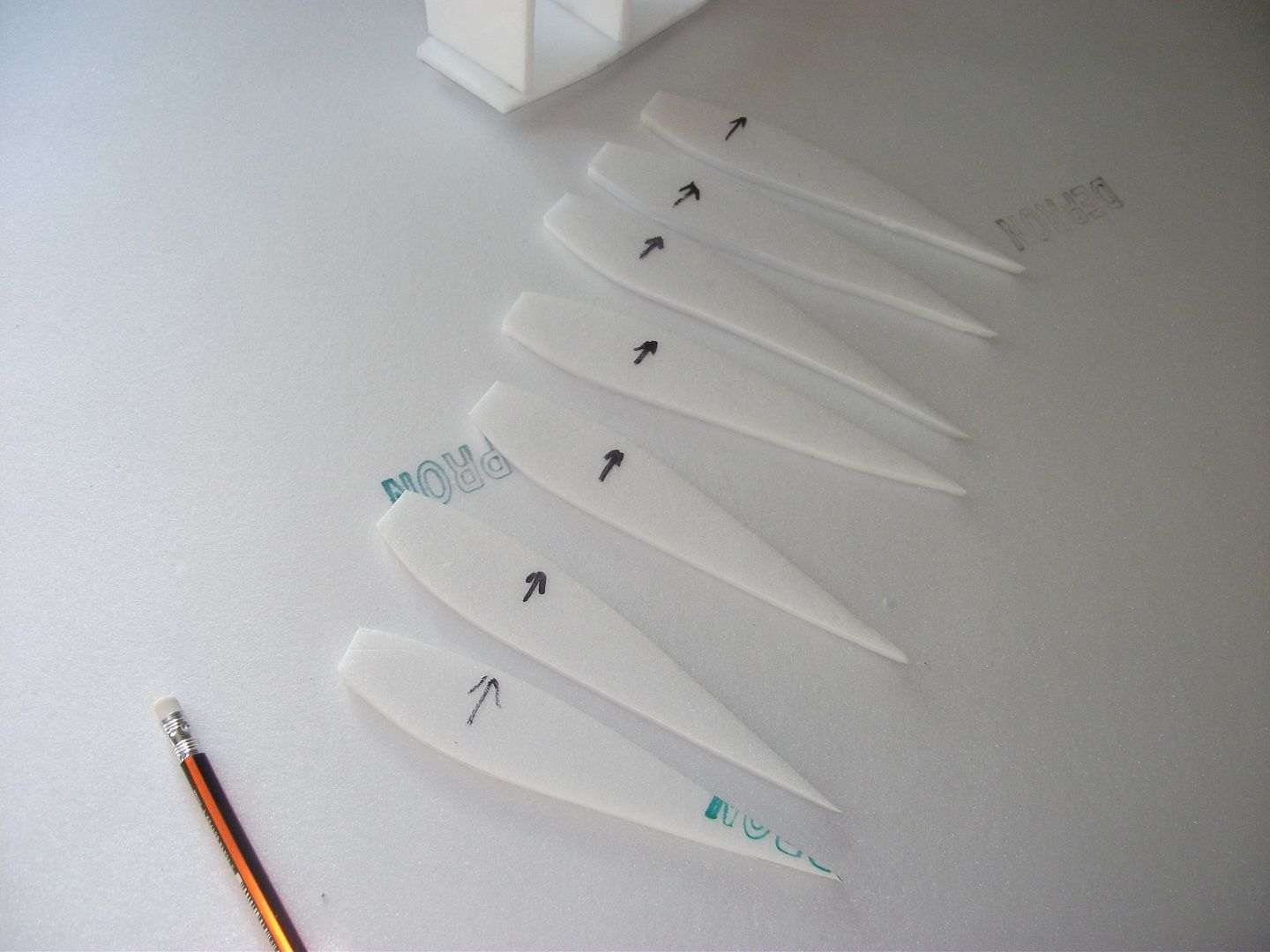 Little trick to remember when cutting wing ribs in any material ... alternate the ribs so later cut are mixed into the first .. then any slight difference is lost in the structure ... and ALWAYS use the first rib as template to cut all the others ...
6mm pine dowels for main spars ..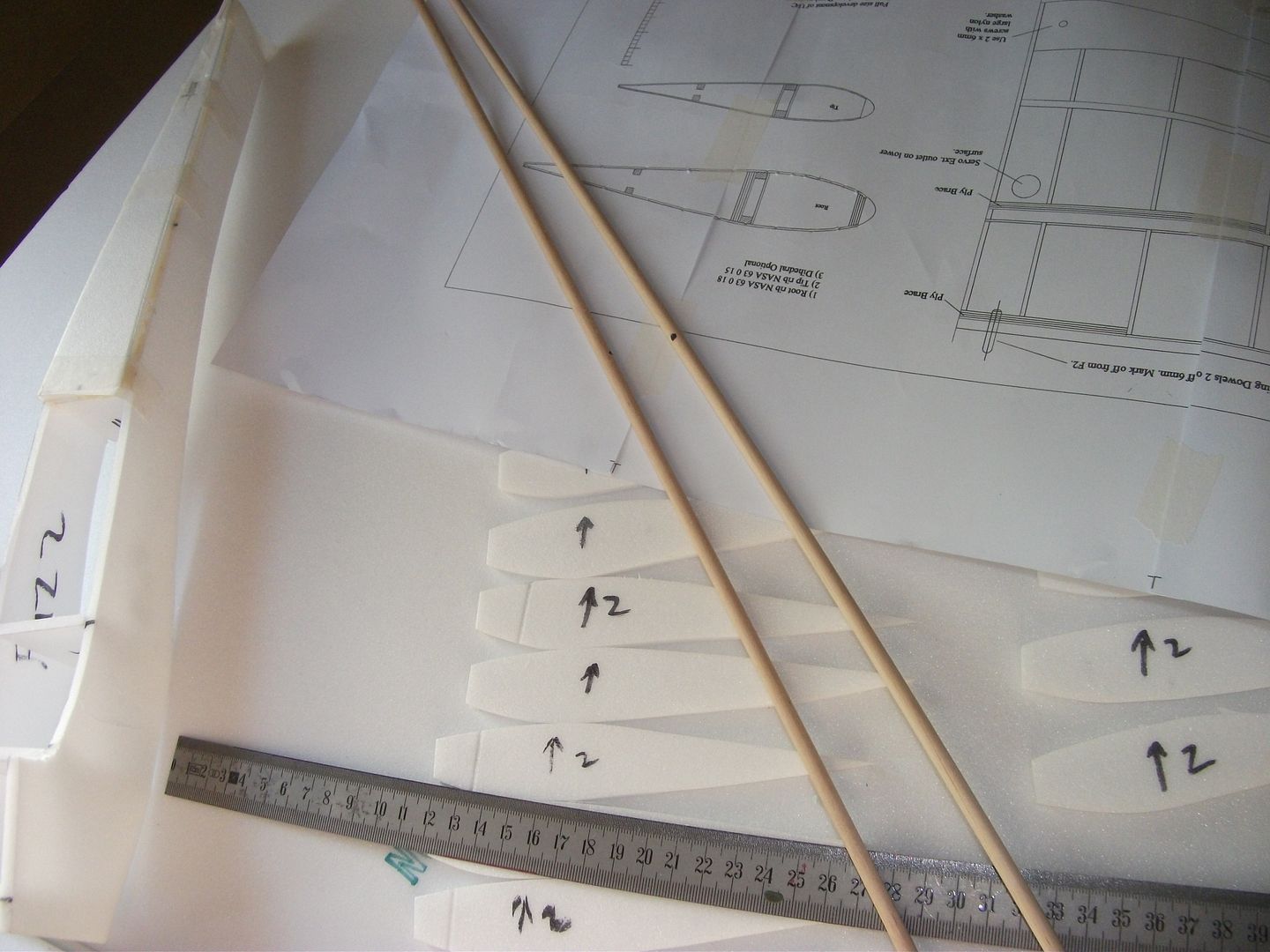 Luthers way to splice dowels into straight lengths ... mark required length on each half .. then a second mark an inch or so along but same on both ..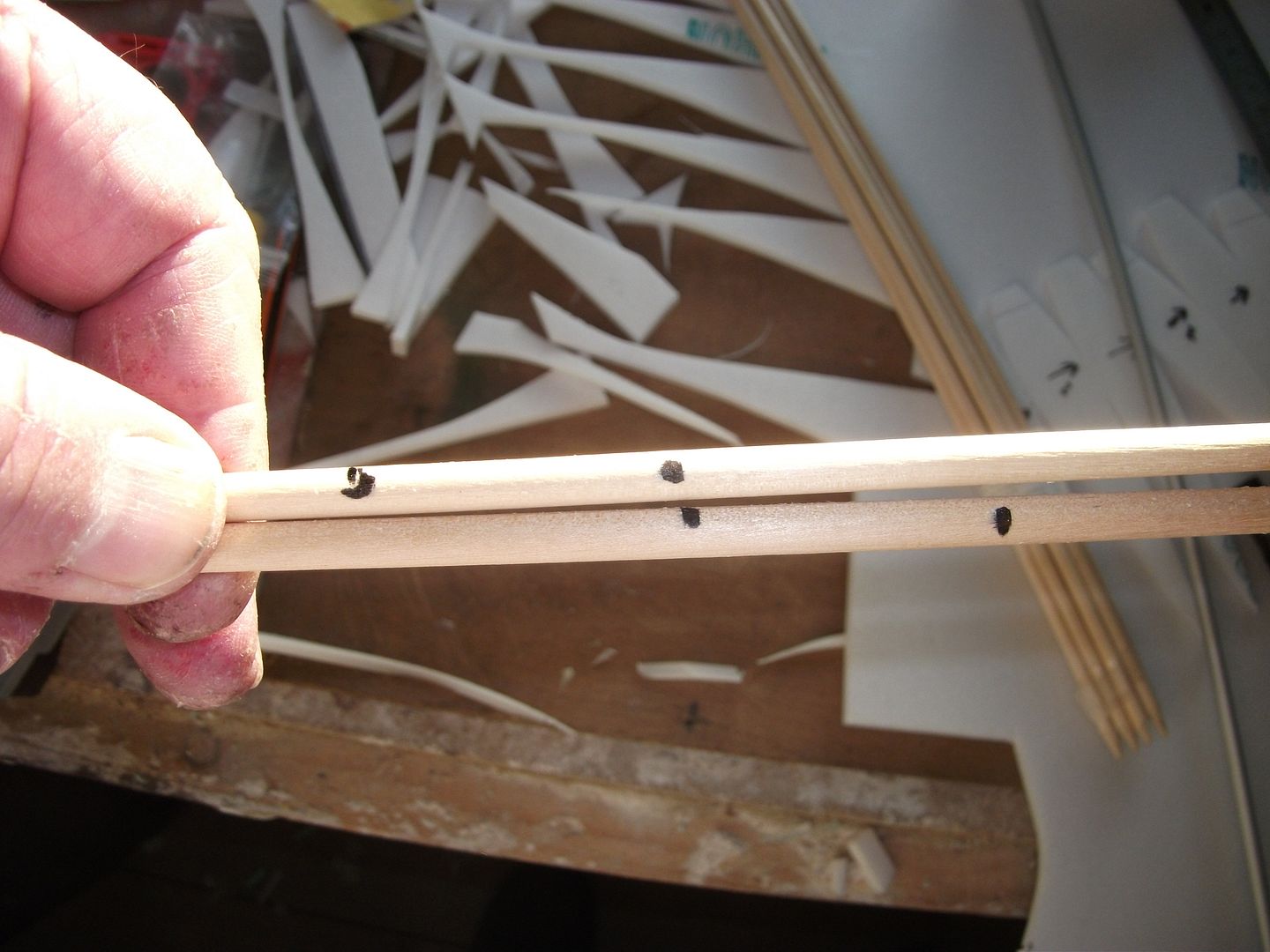 Cut away half the diameter of the dowel on each to the marks ..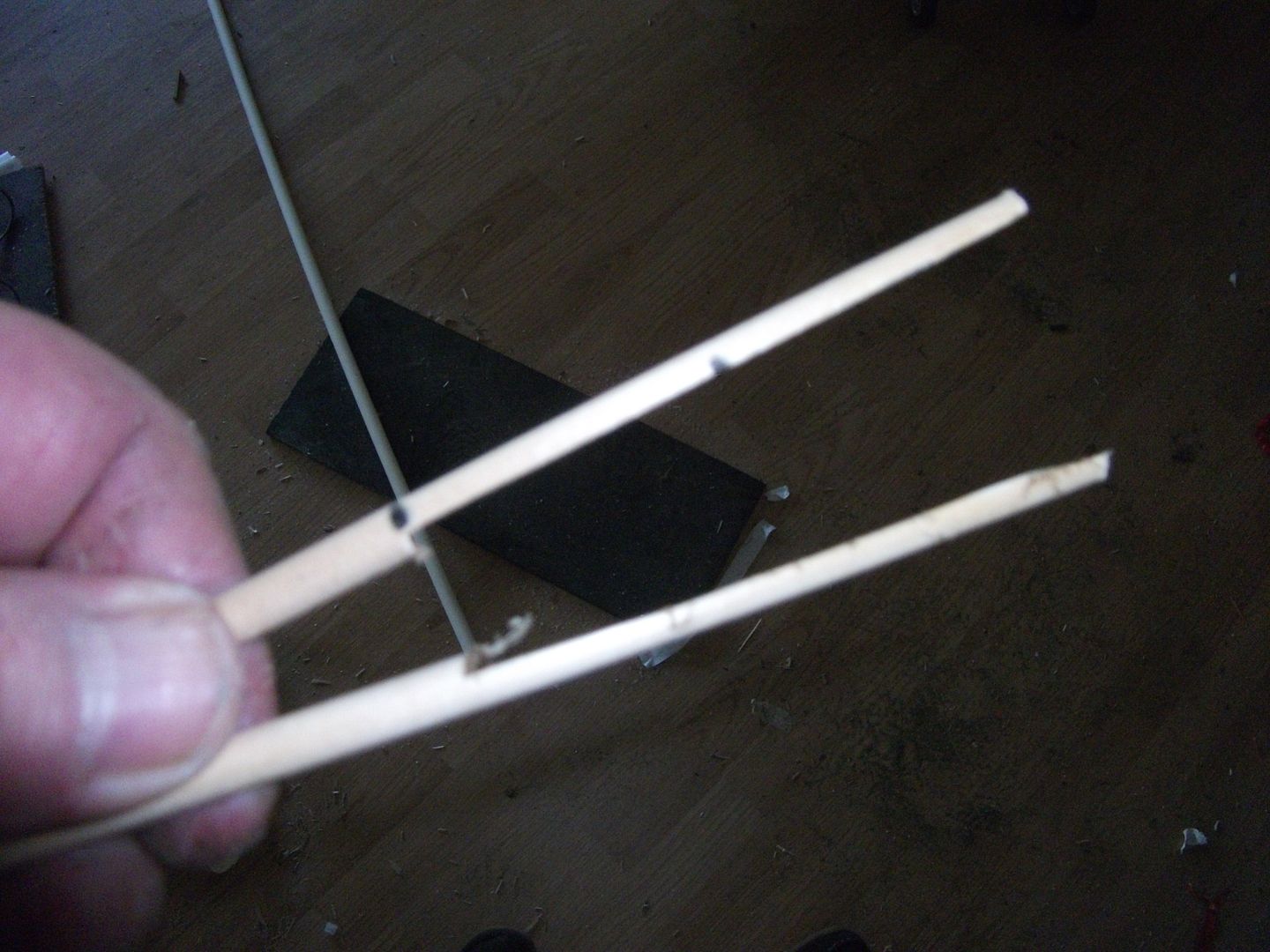 Mate the two and you have a perfect straight joint ... fix with decent glue - ie epoxy or PU ... NOT CA ....
More to follow ..... time for a beer !
Nigel