Ok - I will start the ball rolling with my local PU Wood Glue ....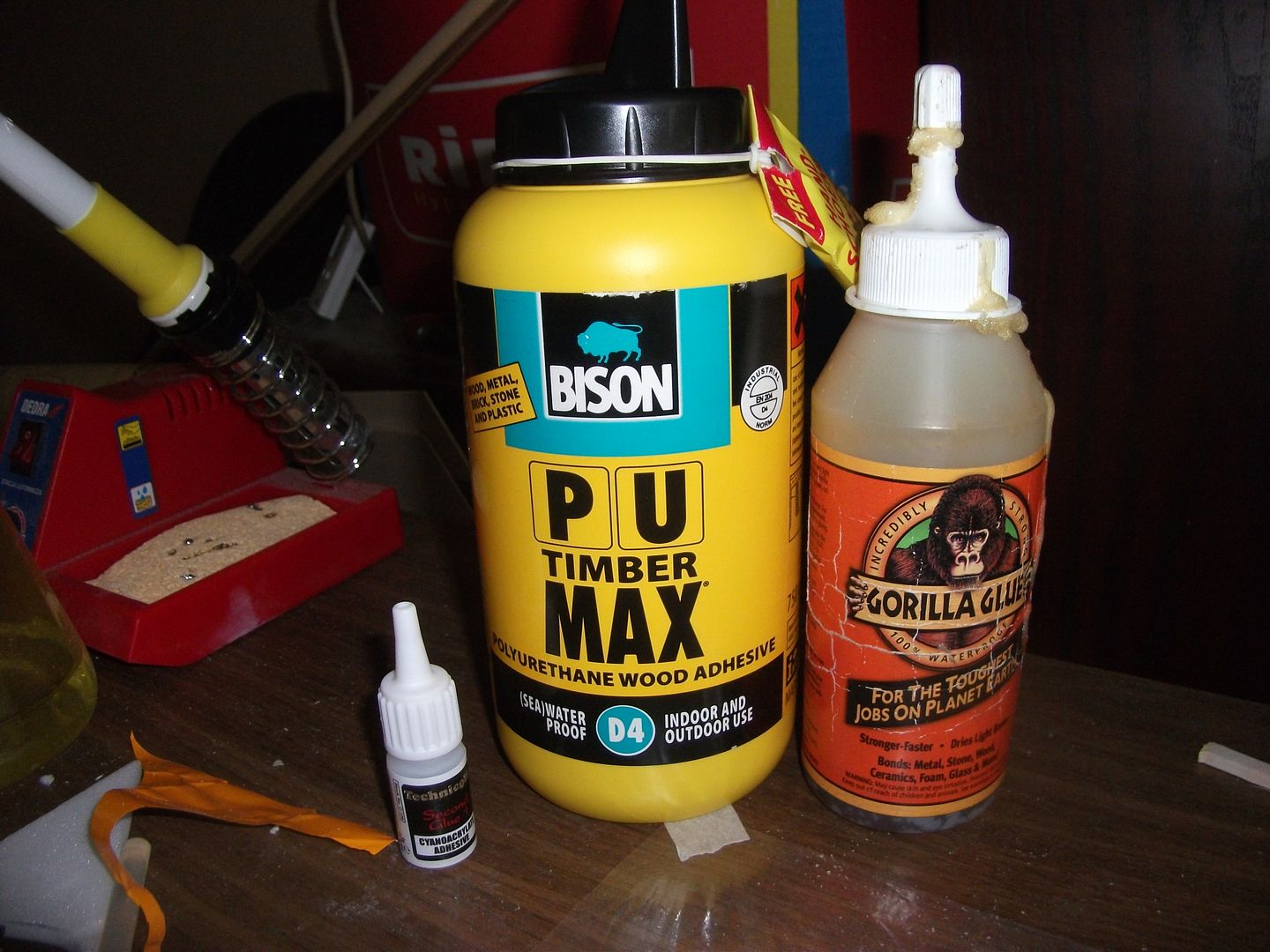 One on left : 750gr (abt 700ml) costs $12
GG on right : 275ml cost me $18 (posted in)
Both are exterior grade, both waterproof once set, both set by moisture action, both expand approx. 4x ... in fact they are same glue ... different packaging.
Anyone else with similar they can pass on ?
Nigel