First of all credit to Steve Shumate for an excellent plan ...
Having a few sheets of Depron at back on my room - I look at various plans to make anything from WW1 to todays fast jets in model form. I stumbled on Steve Shumate's plan for the F15 and it immedaitely struck me as the one to build. Profile is not really my cup of tea - but the F15 with it's squared style lends itself well to sheet construction.
Friend of mine years ago made one from the RCM&E magazine plan in 3/16th balsa .. 20 glow power - excellent and proved the sheet concept.
The overall sheme sheet attached .. (I hope Steve doesn't mind .. it is a free plan.. )
The plans are available to download and are at 75% and 120% ... I didn't realise the size of the 75% until starting to join the tiled sheets together .. but it's 20" span and fits my idea perfectly !
Unfortunately I got carried away with myself and started building before photo's !! Itchy fingers and all that.
As per my usual practice - I printed of the tiles, then with tape joined then together. Cut out out each part with a small border. Laid out on the 6mm Depron and with my trusty tapered reamer ... which has a very sharp point ... pricked through to the depron the outline of first pieces. I then cut these out .. position next prints .. prick and cut .. This way I can maximise the saving of Depron .. (all offcuts are bagged as well for repairs / small items later).
So here are the pieces (again I apologise for the part construction of fuselage and wing to strake) :
I do mark each piece as to ID .. so I can refer direct to plan easily .. with multiple pieces of item - I try to mark on inside where it won't show.
Wing and strake joined :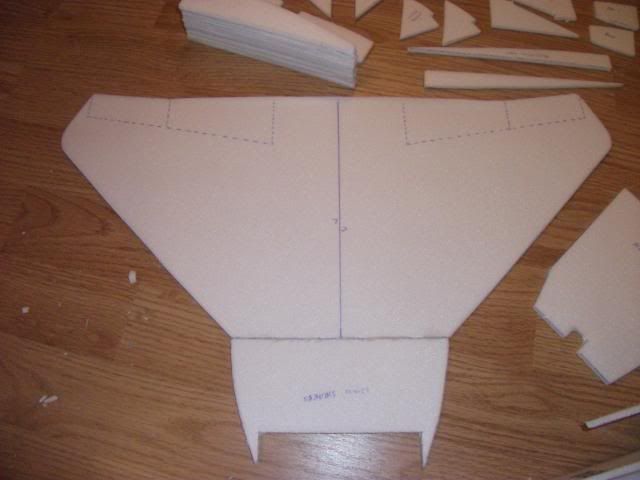 Stabilators and various small cap items :
other :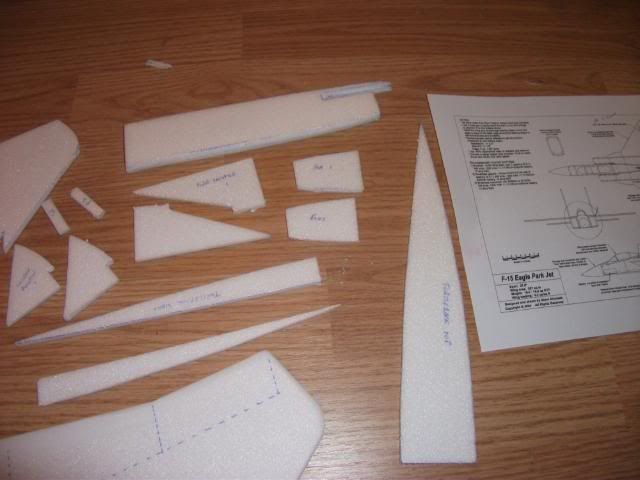 Fuselage front and rear married :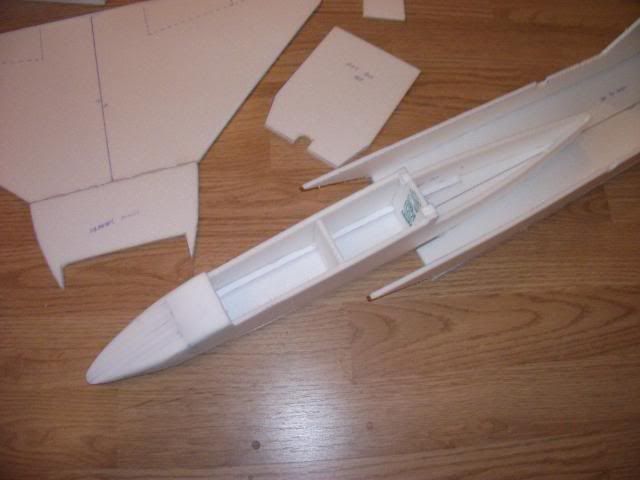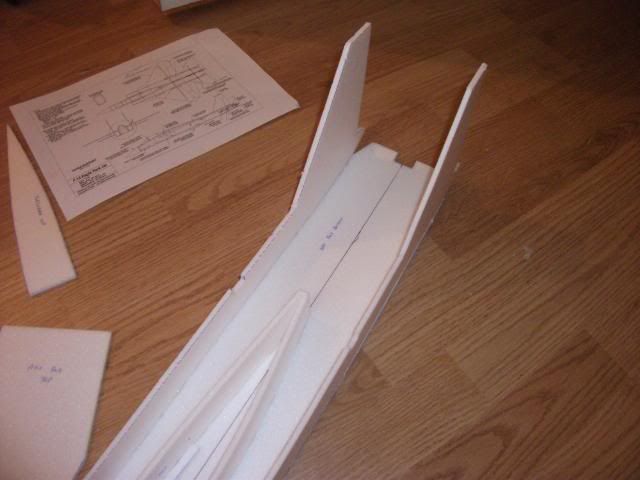 It will be noted that I have deviated from Steves excellent path .. in that the stabilator rod / holes etc. haven't been made .. this will be sorted before top deck applied.
Dry fit of major parts :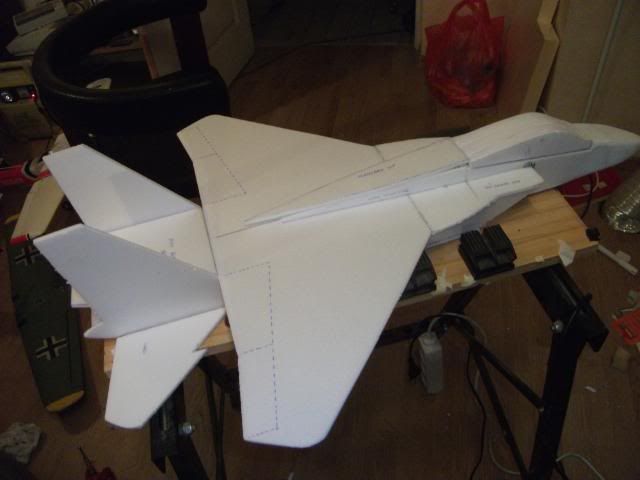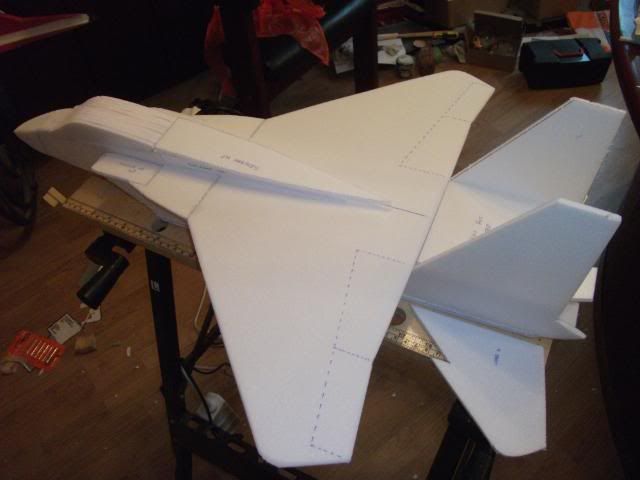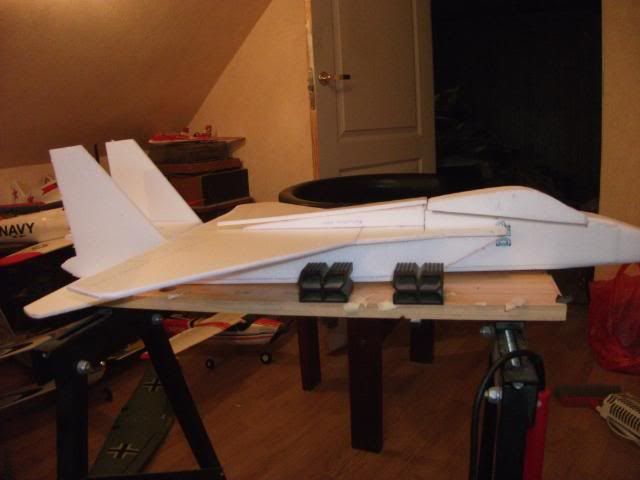 The design calls for a decent size motor and prop but that's on the full design size .. this is 75% and nice ... so I'm hoping that a medium set-up such as on the HK Parkjet will do ... a 1200 - 1800kv motor and a 6x4 .. 7x6 prop range ..
Nigel