Now the Multiplex Twister is a dog of a model on EDF ... it's a 70mm old style foam model that really looks good but is disappointing.
I know some like it - and even get it to fly on 3s ... but the wreck I was given - I've given it all and still it is no joy to fly.
So the question is .... what modifications to make her Pusher ?
The factory machine is spec'd lighter than the machine in my possession - even though I've been careful NOT to add to it.
So mine is : (old thread here on WF)
http://www.wattflyer.com/forums/show...hlight=Twister
70mm 6 blader, 2836 3200kv, 4S 2700 LiPo ...
Total weight incl battery 1180gr
Thrust static measured : 840gr
this gives a thrust to weight of 0.7 : 1 .... so flyable.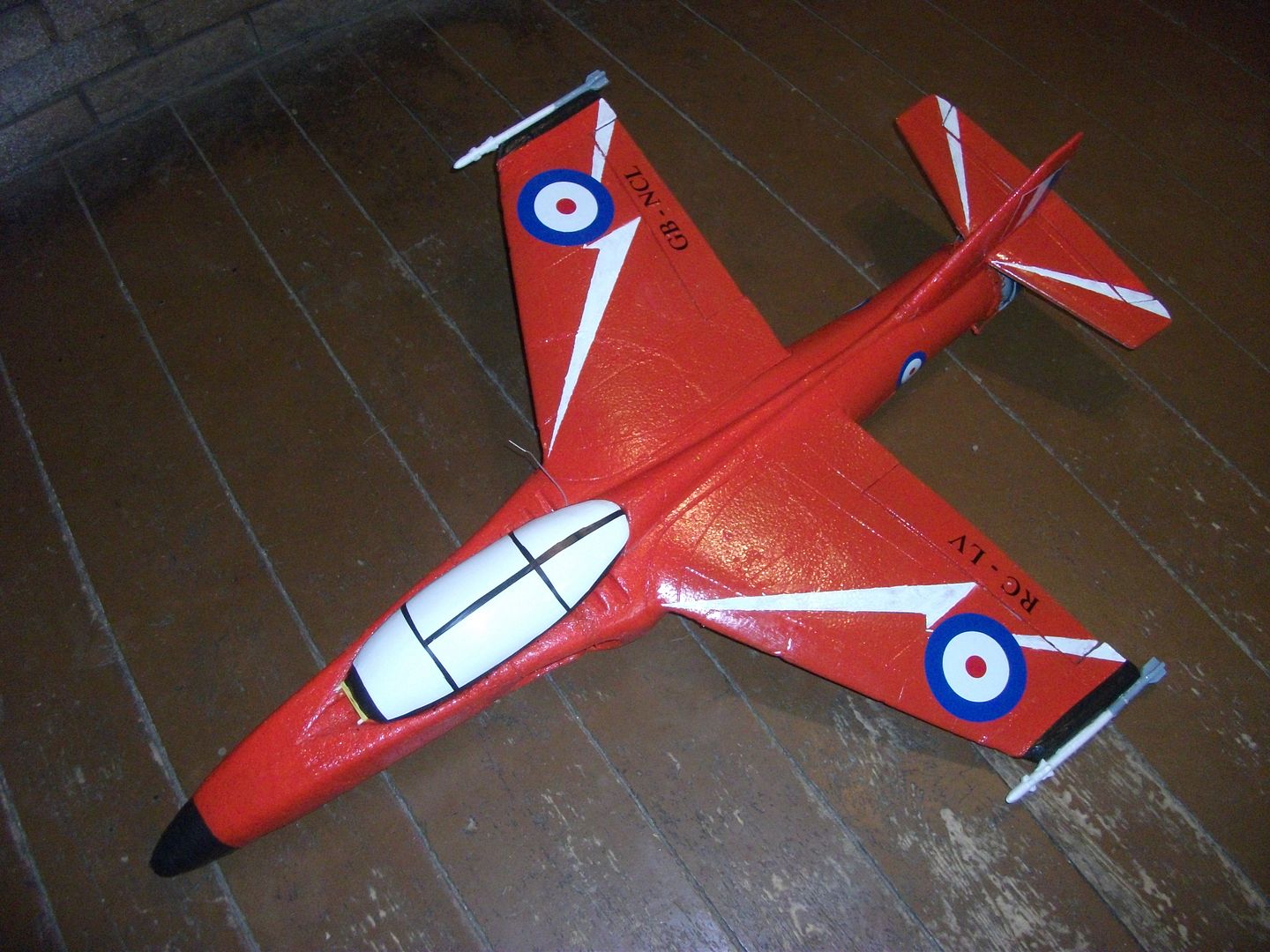 So ... of course the Thrust Vector system will need removal... EDF unit out ....
What would be a good combo power unit and prop size ? At approx. 1 to 1.1Kg AUW - this is no lightweight and a 5x5 is not going to hack it.
She will need a serious size prop and power. I think the 2700 4S is still the LiPo to retain ... I would like to get some good pitch speed ... so something in the 6" pitch range ? Diameter has to be able top thrust a heavy draggy model ... so 7" or more ?
OK - so what do we need ? A motor that can 'haul ass' on a big prop ... take 4S LiPo ... without burning up the environment. Would be nice if I could stay under the 50A ESC mark. At 50A, 14.8V = 740W ....
I'm thinking a 2500kv or higher ... WOW I can hear people now - Is HE CRAZY ??
C'mon peeps ... HELP !!
(I have limited access to 'shops' so Hobby King is about the only avenue ... so please if suggesting - please base on HK ..)
Nigel