The HK Ask21 is a real floater and rel;uctant to land ... she just floats on by !!!
So
I decided it was time to install some HK Spoilers ... these are the scissor type with linear push / pull rod.
Servos 4.5gr Turnigy's..... slots cut for spoilers :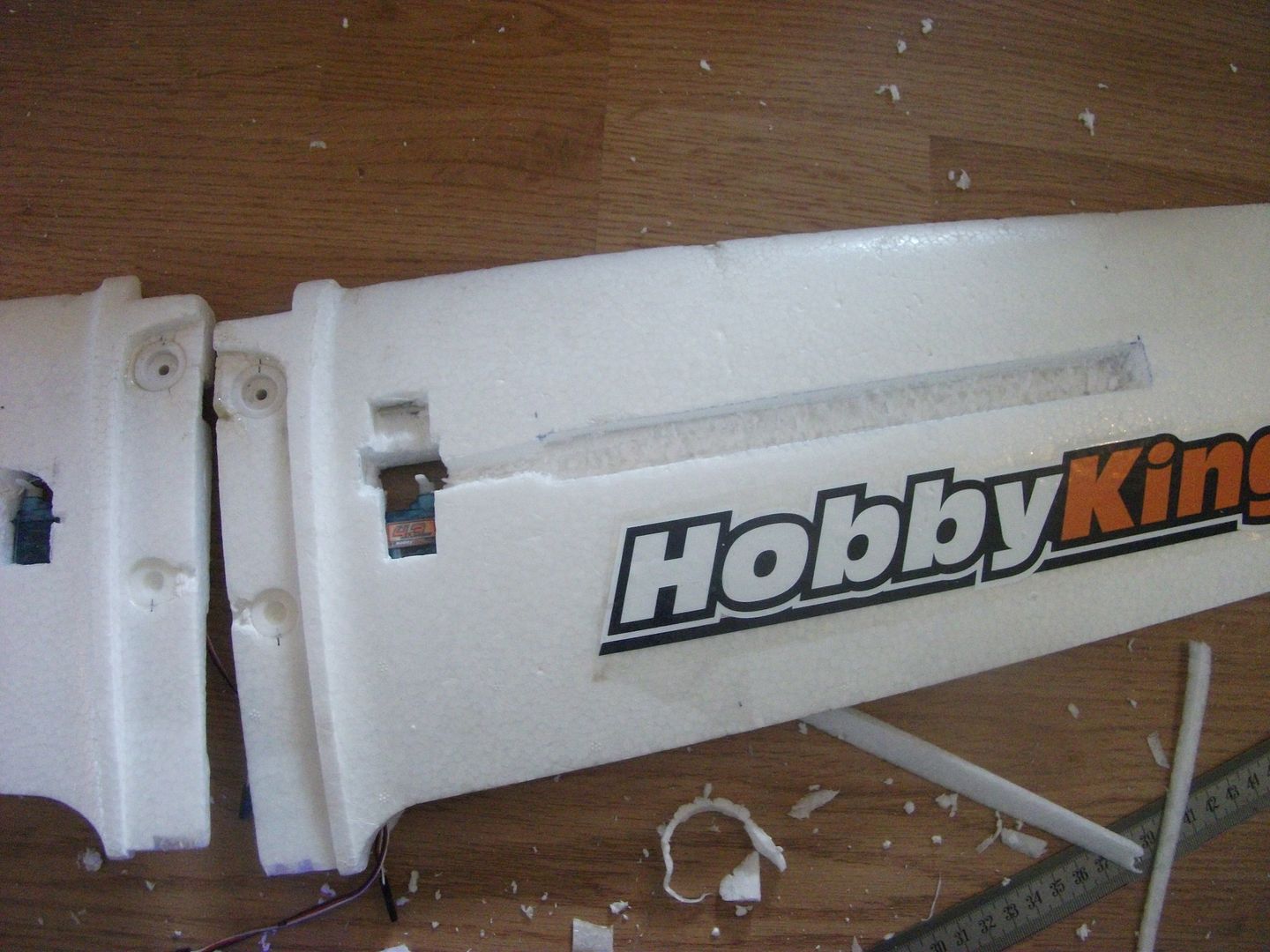 I did have to lift and move the decals back so I could install the spoilers immediately behind the main metal tubes in wings ... as near CoG as possible.
Simply hot glued in and taped up the 'cutouts' ...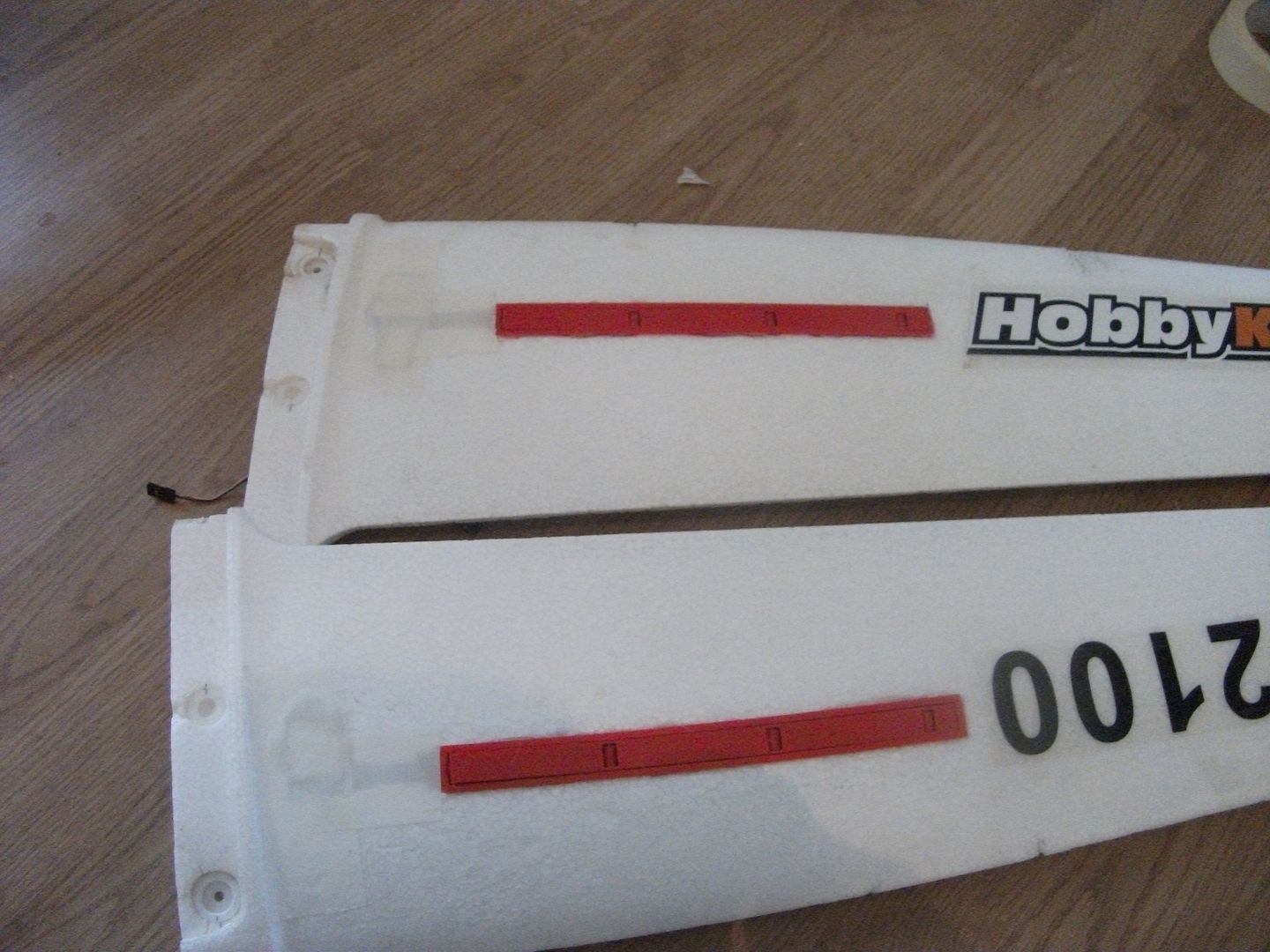 Rigged and closed :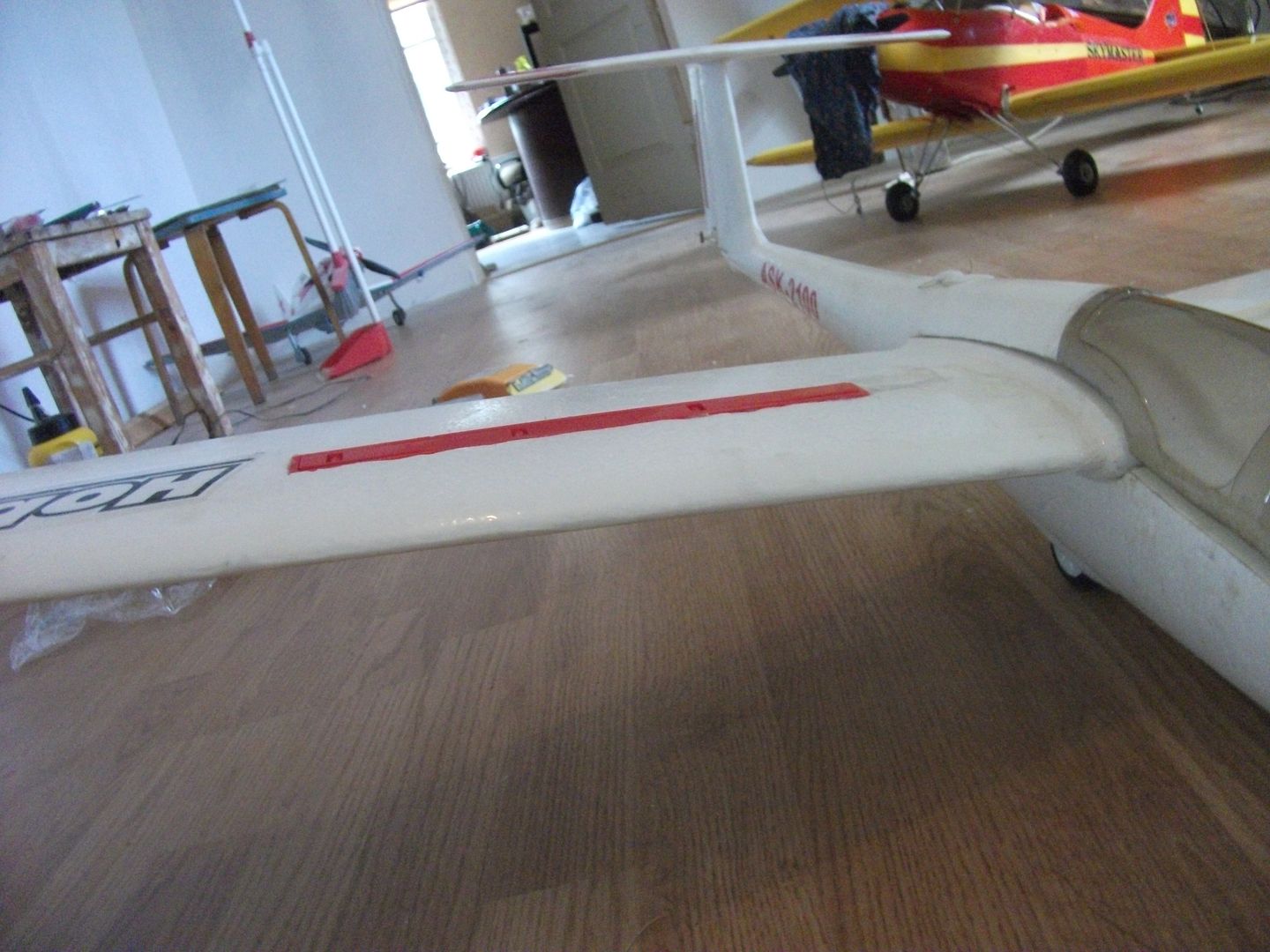 Popped up via the Gear switch ...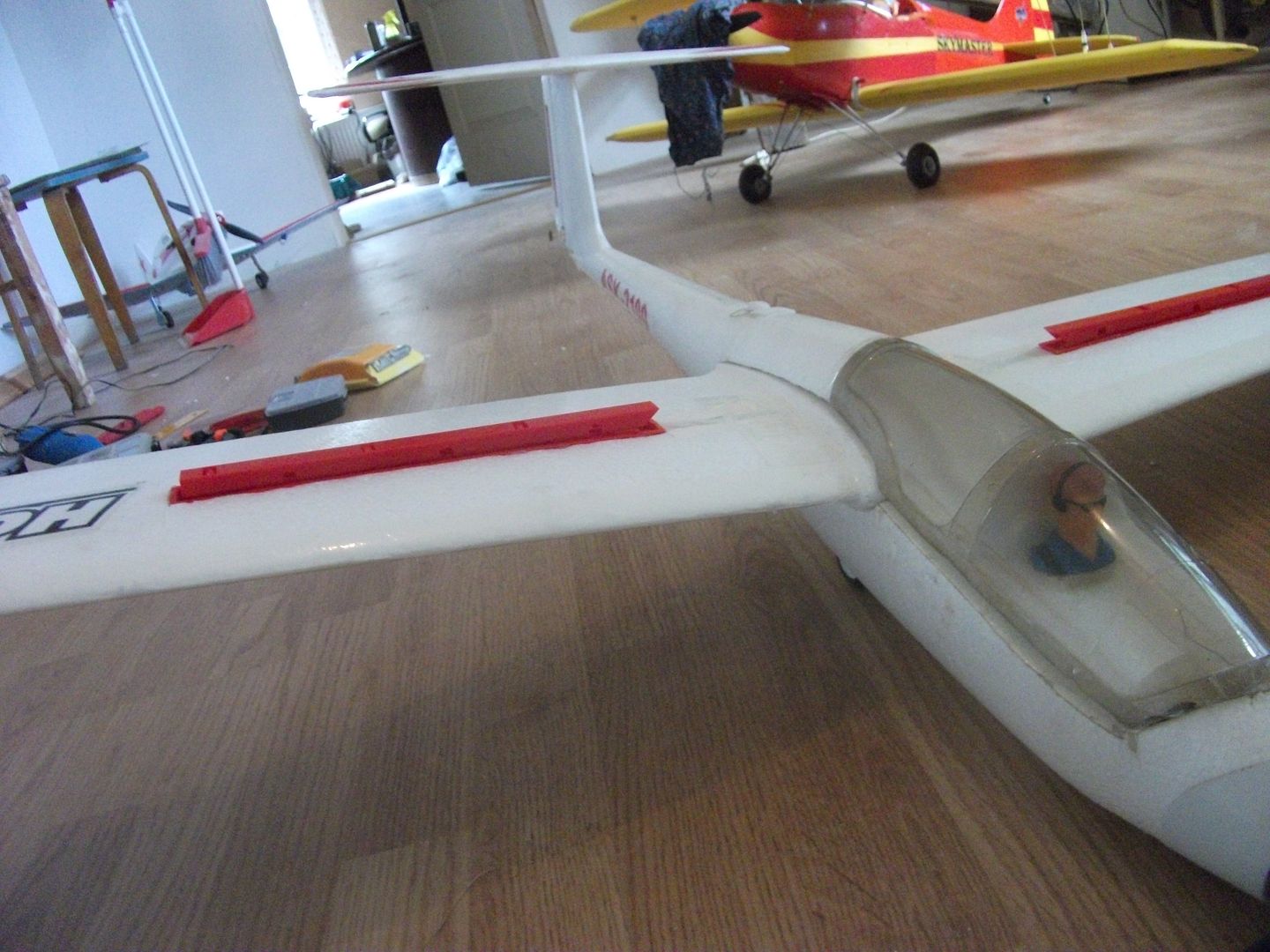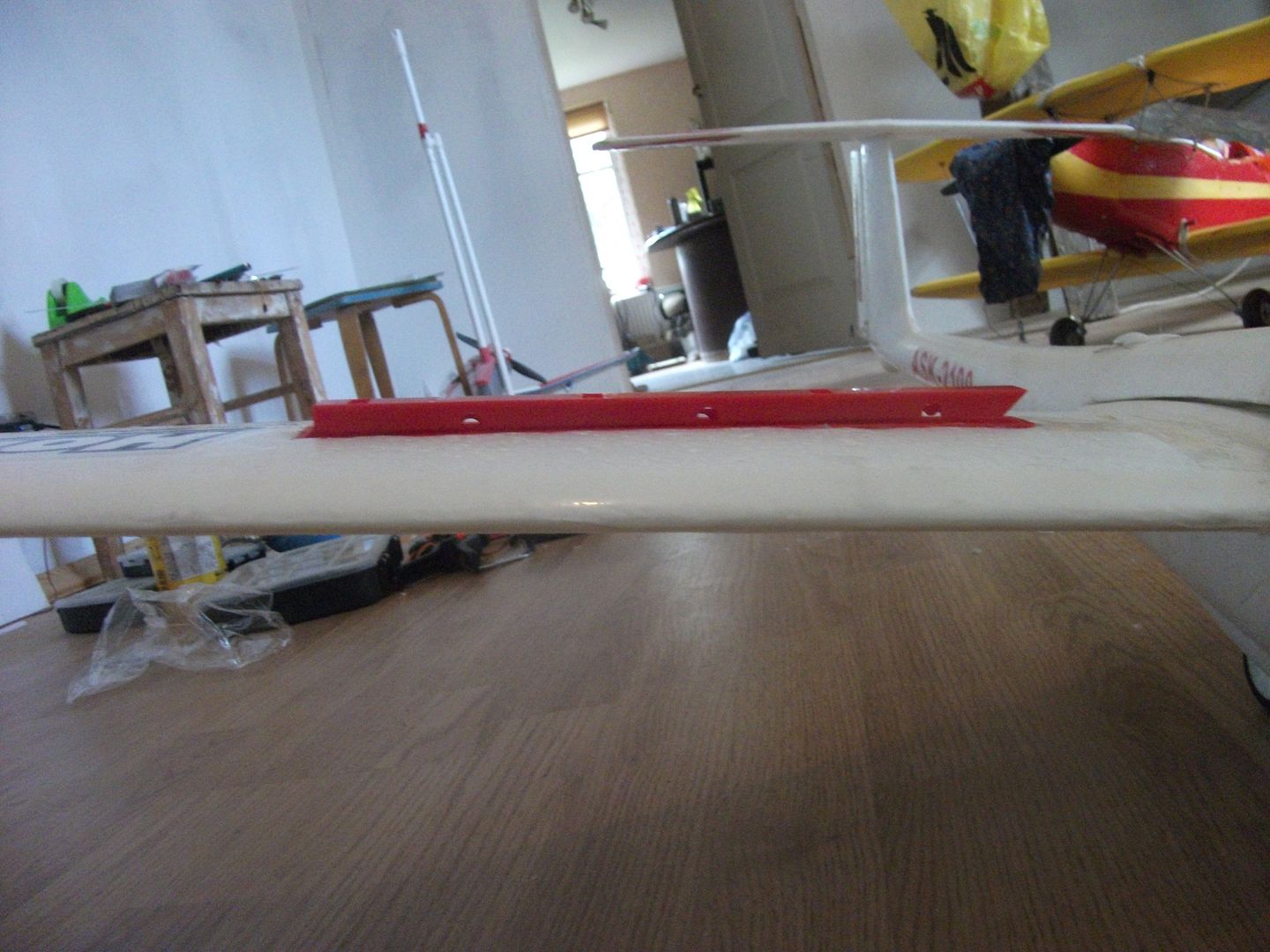 They are adjustable to pop up a little .. medium as I set or a full 40mm ...
Just one niggle - all was fine then once finished - one servo just lags a touch in reaching set open position ...
If I was installing again - I would try to use LINEAR servo mechanism - not rotary.
Will report further on these ...
Nigel