A Slow Stick post for the Slow Stick fans
06-01-2006, 12:25 PM
"Look out for that pole!"
Join Date: Jul 2005
Location: 12'' from my monitor at my computer
Posts: 29
---
The best part about these message boards is if you don't like whats being said, you can always leave. You're taking the fun out of it for me with your tantrum, so......
See Ya!
The

Slow Stick

will always be fun, no matter what the

critics say

!!!!!!
06-02-2006, 05:23 PM
---
I rebuilt my SS from parts yesterday and flew it today. I downsized the servos to HS56's, got rid of the steerable tailwheel (cool, but not needed), installed a Mega 16/15/7 DD with a 10x4.7 APC-sf prop. I robbed the V-tail from my prev SS and got it all assembled last night.
Today, I went to the park near the house and proceeded with the maiden...roll out and whoa! where did all of that pitch up come from!
After a wobbly, drunk man turn that looked like I was going to spin it in, I got it on the ground..Out came some throw and in came some expo right now!
After about 6 hops and landings, I could finally fly it with some semblance of competence. The plane speeds up nicely and is very responsive. The wing is stiff, along with the tail. As I flew and got my old reflexes back (maybe 6 airplane flights in the last 1.5 years) I was able to get some low and slow flying in. It doesn't fly as slow as a reg SS, so I'll be building one for the greenbelt behind the house. It will remain pretty stock and MUCH lighter (23.5 oz with a TP2100 3S batt). This one flies like a shrunken trainer, so it will penetrate nicely in wind and will have the control authority needed, but it gives up a little in the real slow stuff...
Here's a few pix taken this morning: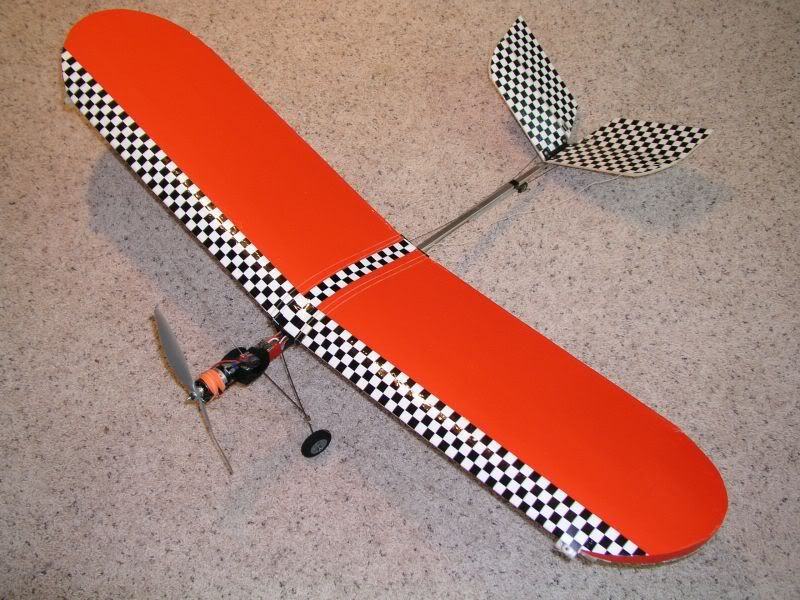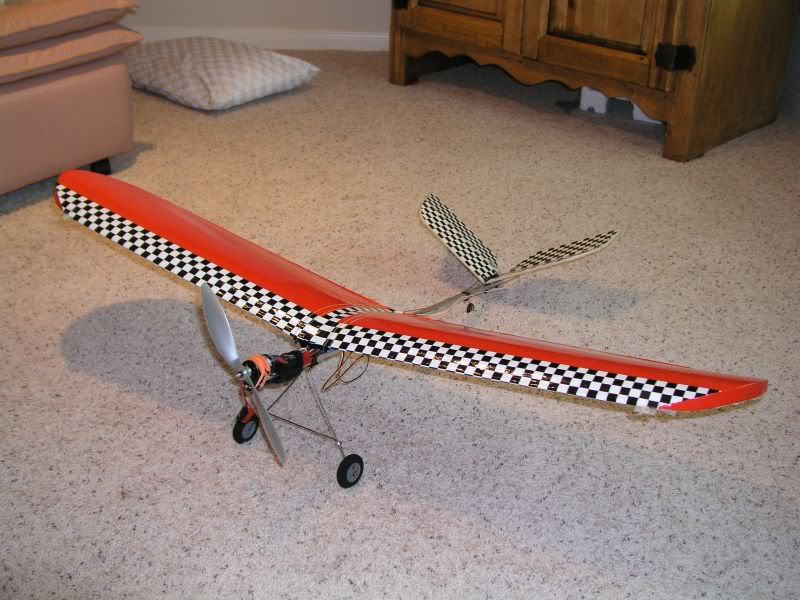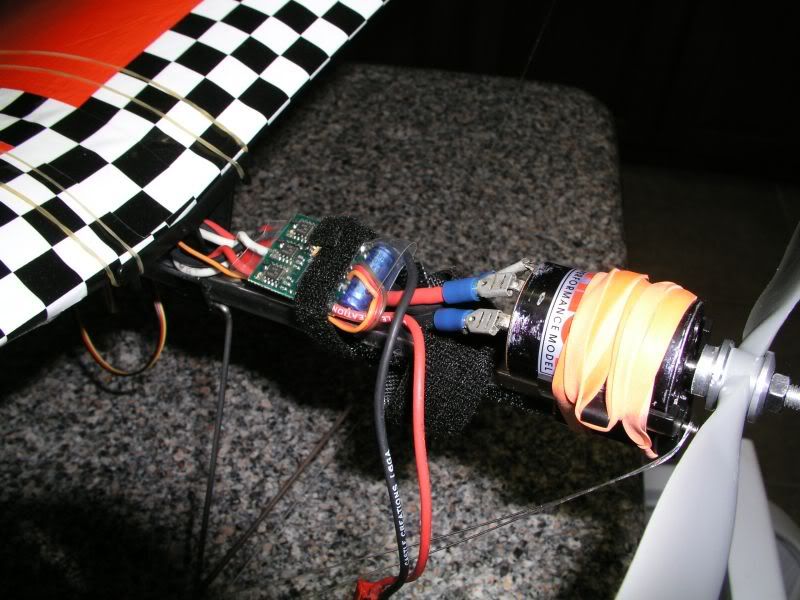 08-21-2008, 01:14 AM
aint crashin aint flyin
Join Date: Aug 2008
Location: the flying field
Posts: 823
---
I am working on a slow stick biplane without dyhedral (its better) with four ailerons, rudder, elevator, and an eflite 480 outrunner, eflit 3s 2100 mah lipo 20c, 12X10 prop, and 35 amp esc. its looking good so far
08-21-2008, 03:23 AM
Member
Join Date: May 2008
Posts: 64
---
I got a slow stick for my grandsons first plane I maiden it was what I expected Then I put in 3c battery ...what a good time..so many thing you can do with this...I going to try camera on it. .....I ordered 2 with out any power system for $42
08-19-2009, 01:39 PM
Need Info
---
I have a hobbico beechcraft staggerwing that has on the #3 flight crashed due to the switch on the side decided that it was no longer gonna be a switch and turned off on its own. I managed (by sheer luck) to only break the wings and the tail section got away clean.
My question is I want to get a slow stick and have the Staggerwing elecronics in tact (minus one switch) and was thinking I might b able to use the electronincs and motor to mount on the SS.

Any thoughts and or advice if this would work as taxes on the house are due nect month and I gotta be frugal (wife's quote).
Thanks in advance for any help / info.
Currently Active Users Viewing This Thread: 1
(0 members and 1 guests)
Posting Rules
You may not post new threads
You may not post replies
You may not post attachments
You may not edit your posts
---
HTML code is Off
---