Giant Electric Schneider Racer
08-01-2009, 05:02 PM
New Member
Join Date: Aug 2009
Location: Lake Havasu City AZ
Posts: 5
Giant Electric Schneider Racer
---
We are converting a 20 year old Schneider Cup RC Racer to electric. Built for the Schneider Cup Re-enactment in Lake Havasu City in 1989, the 1/3rd scale Curtiss R3C-2 first had a 3.7cu.in. Sachs, then a 4.2 Sachs for power and weighed about 40 lbs.

Follow the progress on this forum

Let me know what you think

Bob
08-01-2009, 06:06 PM
---
http://www.schneider-cup.com/R3C2Rebirth.html
, here's another cool one!! bubsteve
11-01-2009, 12:23 AM
New Member
Join Date: Aug 2009
Location: Lake Havasu City AZ
Posts: 5
The Curtiss is ready to fly
---
The first flight of the converted 1/3 scale Curtiss R3C-2 Schneider Cup racer is scheduled for the morning of Nov. 2nd, 2009. The Curtiss has been converted from a 4.2 Sachs gas engine to a Steve Neu geared electric motor.

The Curtiss weighs in at 50 lbs. even and thrust is figured in excess of 80 lbs.

The Curtiss will make its' public debut at the London Bridge Seaplane Classic coming up Nov. 6,7 and 8, 2009. If you wish to see the Curtiss fly, bring a float plane or just come to the Seaplane Classic and see other Schneider Aircraft on display and flying as we are celebrating the 20th anniversary of the Schneider events. There will be raffle prizes, vendors and a lot of exciting fun for everyone.
11-16-2017, 02:50 AM
New Member
Join Date: Nov 2017
Location: Lake Havasu City, AZ
Posts: 5
33rd London Bridge Seaplane Classic
---
Beautiful seaplane Bob.
We are already working on the next event which we feel will be the biggest and best ever Seaplane Classic. We are planning on bringing back the reenactment of the Schneider Trophy races and we'd love to see it fly at that event. You can follow along and even participate in the planning of this event in our
Facebook group
which is dedicated to the event.
Hope to see you there soon.
11-26-2017, 03:39 PM
New Member
Join Date: Nov 2017
Location: Lake Havasu City, AZ
Posts: 5
---
11-26-2017, 04:53 PM
Super Contributor
Join Date: Oct 2010
Location: Ex UK Brit now in Latvia west coast - Ventspils
Posts: 12,698
---
For anyone interested .... I was a Marshall at the Anniversary Celebrations at Calshot where UK won outright the Schneider Trophy.
Here are some photos of that event :
1. Reduced size S6 doing a low flyby .... note this is not a model and flown by real pilot :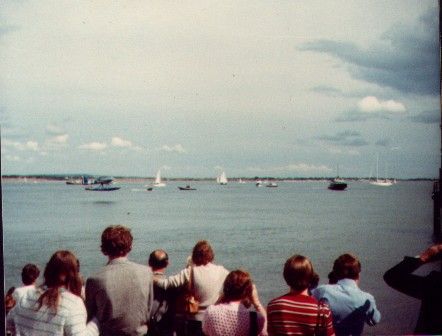 2. The actual Trophy with full size S6 behind in the Hangar at Calshott (only there for that weekend !)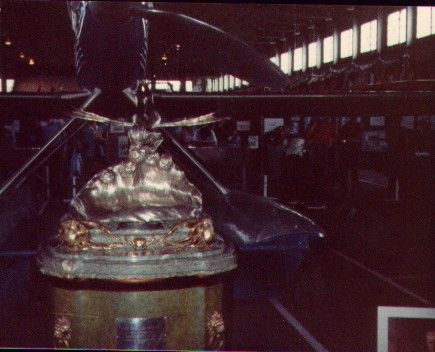 We had Concorde actually fly low over the site and she flew as tight the Race course as she could ... you could hear her engines being used to keep her tight in ... then she climbed out with that unmistakeable sound to join up with Red Arrows - a similar hook-up occurred when Concorde / Red Arrows flew formation over QE2 in Channel for Queens Jubilee ...
Nigel
Thread
Thread Starter
Forum
Replies
Last Post
Airplanes - Electric For Sale & WTB
Airplanes - Electric For Sale & WTB
Sport Planes (Formerly I/C & Gas Conversion)
Motors and Speed Controllers for sale & WTB
Sport Planes (Formerly I/C & Gas Conversion)
Currently Active Users Viewing This Thread: 1
(0 members and 1 guests)
Posting Rules
You may not post new threads
You may not post replies
You may not post attachments
You may not edit your posts
---
HTML code is Off
---