The Fokker DVII. Great Planes Custom. Maiden flight.
02-13-2011, 05:45 PM
The Fokker DVII. Great Planes Custom. Maiden flight.
---
Hi, sorry if this is the wrong section for this post.
Here are a few pictures of my recently painted fokker DVII by great planes.
It is still waiting for an engine.
As you can see the whole plane has a matte finish now. I'm not a fan of glossy warbirds. (Just depends).
I weathered the whole plane by dry brushing an off white color to highlight wrinkles in the fabric/monokote lol. Followed by an airbrushing of two dark colors, Burnt sienna and charcoal. Honestly, WW1 birds would not look too dirty. I think I went a little over the top with the silver chipping on the cowling but It's cool.
WW1 mechanics took great pride in there airplanes. They kept the planes looking very nice all the time, or so I have heard. Please enjoy!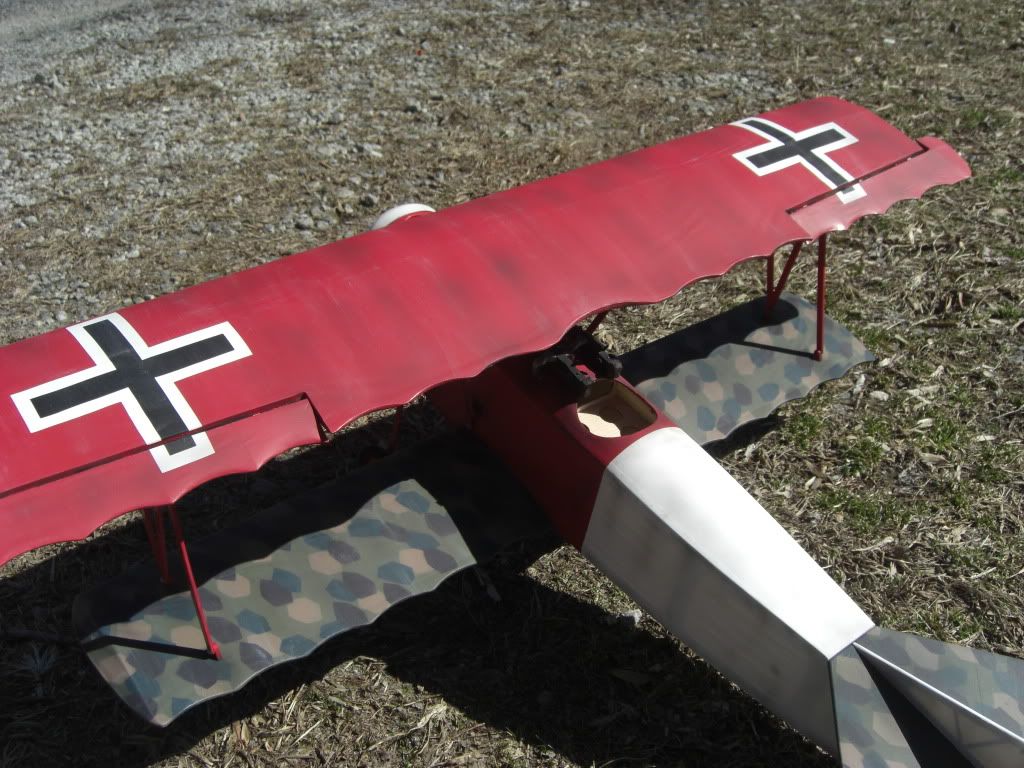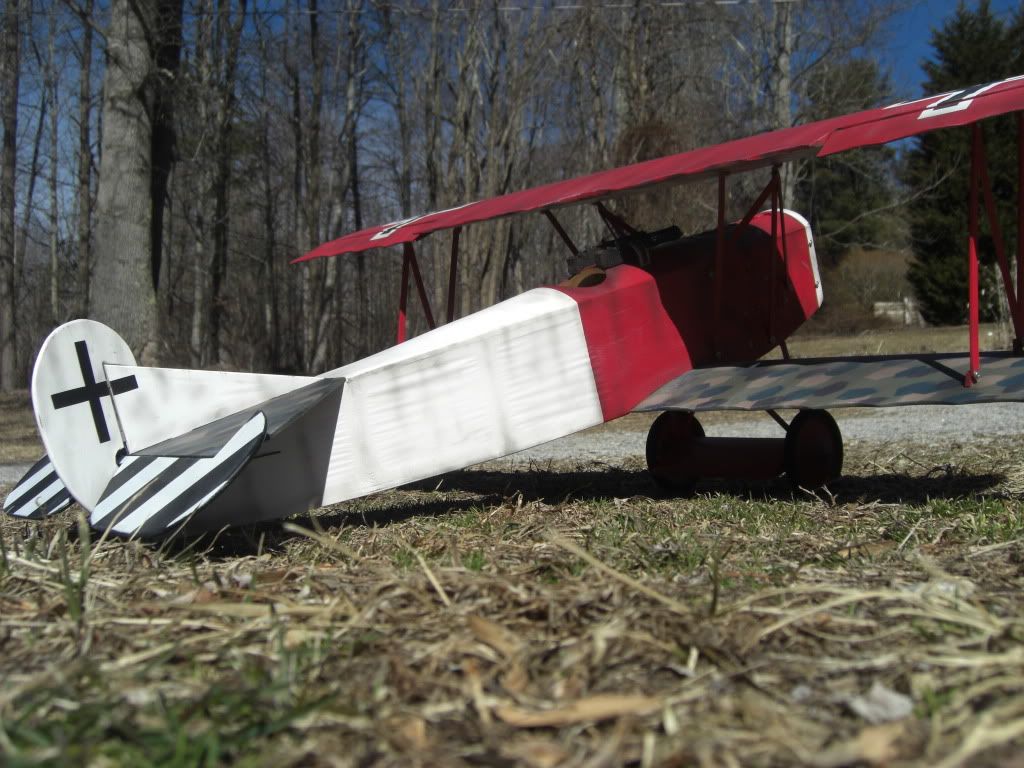 I hated the way the kits MG08's looked so I made a pair from scratch. I wanted them to look realistic and "Close enough". The barrel housing took about 3 hours to complete.
Worth it though!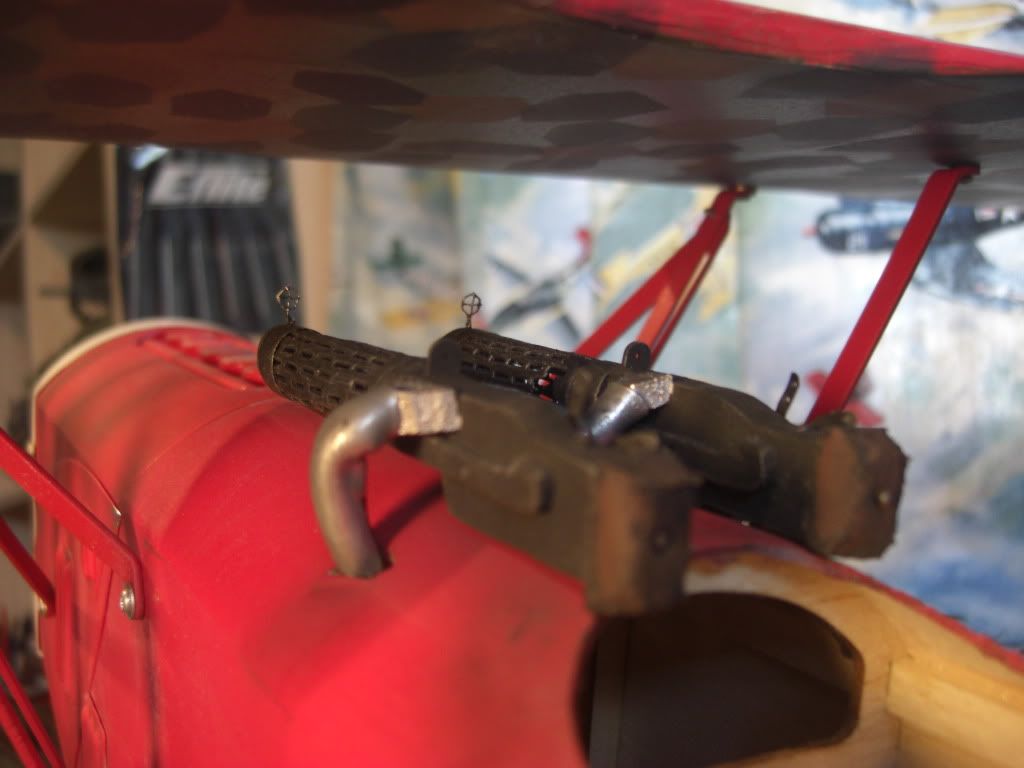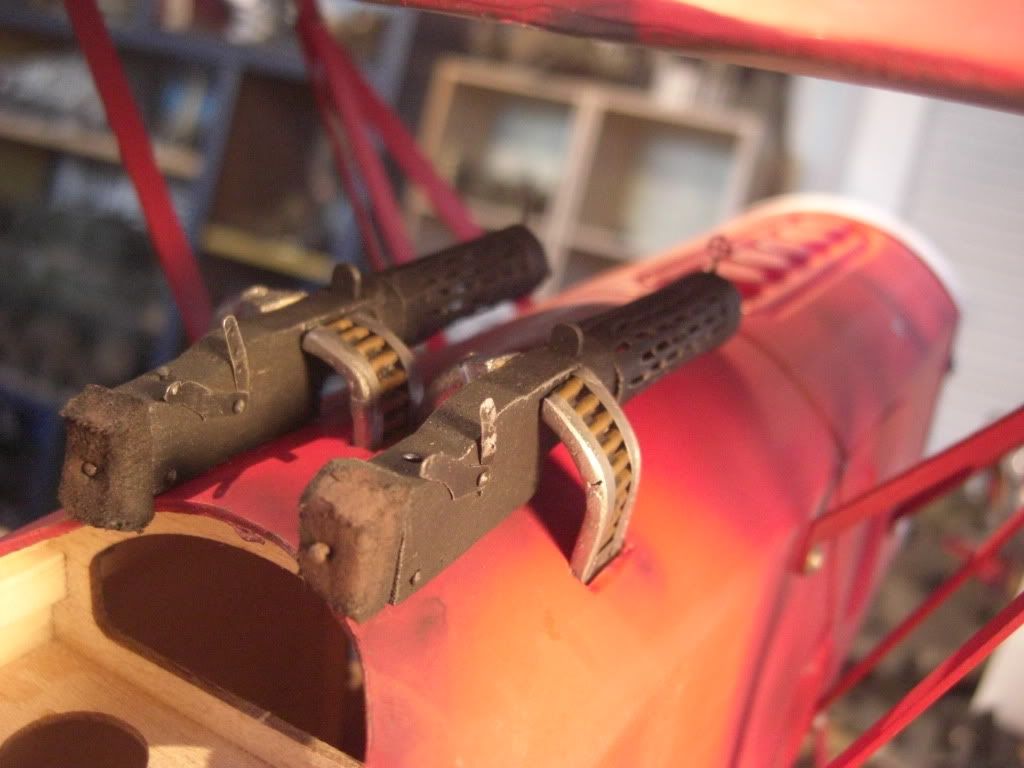 I replaced the screen in the cowling. The two bars in the middle should not be there but they help support the screening.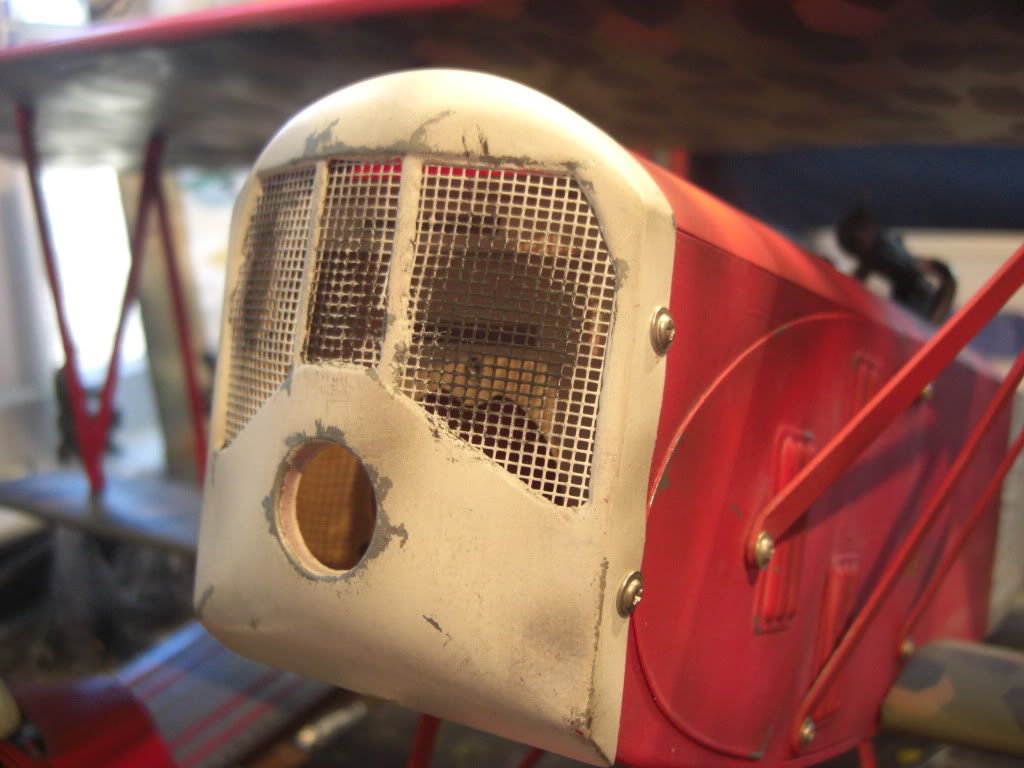 Now what did I do here? I seam to have tilled the rudder too much.
I'm still an RC newb so pardon me.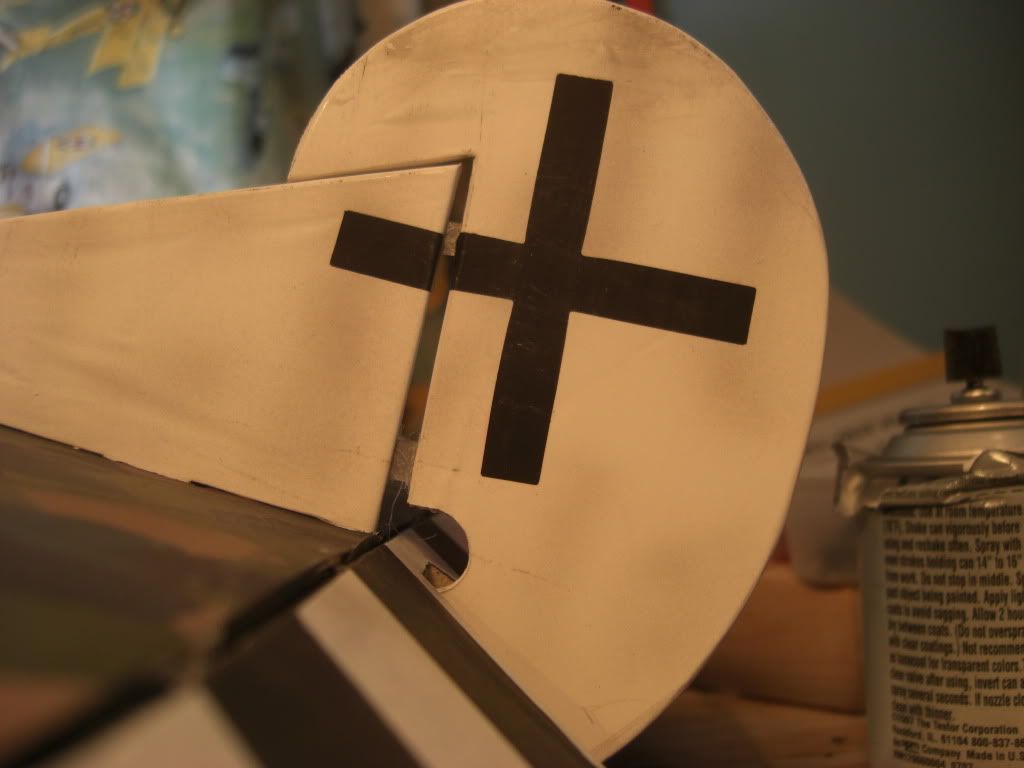 The weathering sure looks pretty!



If it flies good, I plan on making a realistic engine and a semi detailed full cockpit.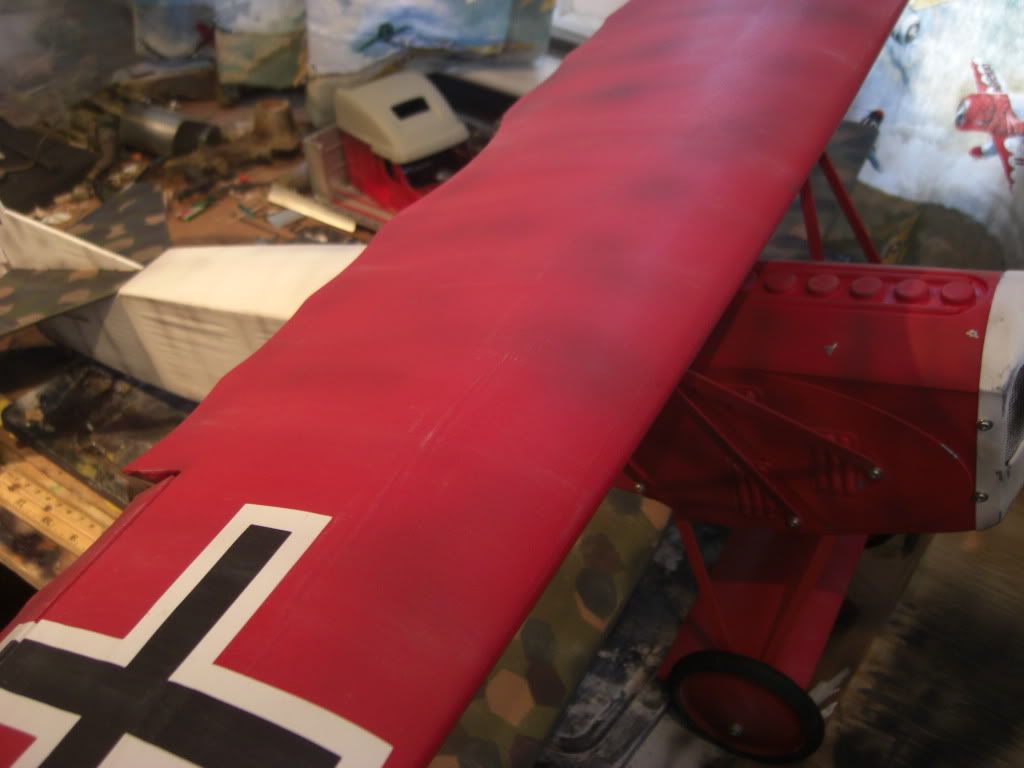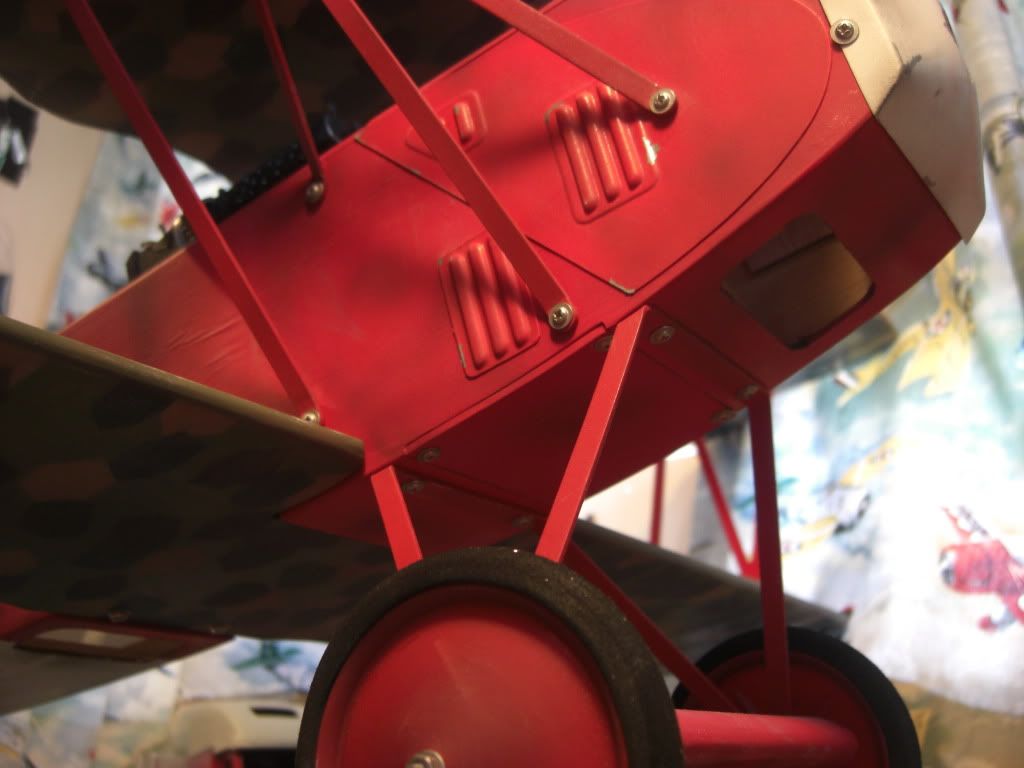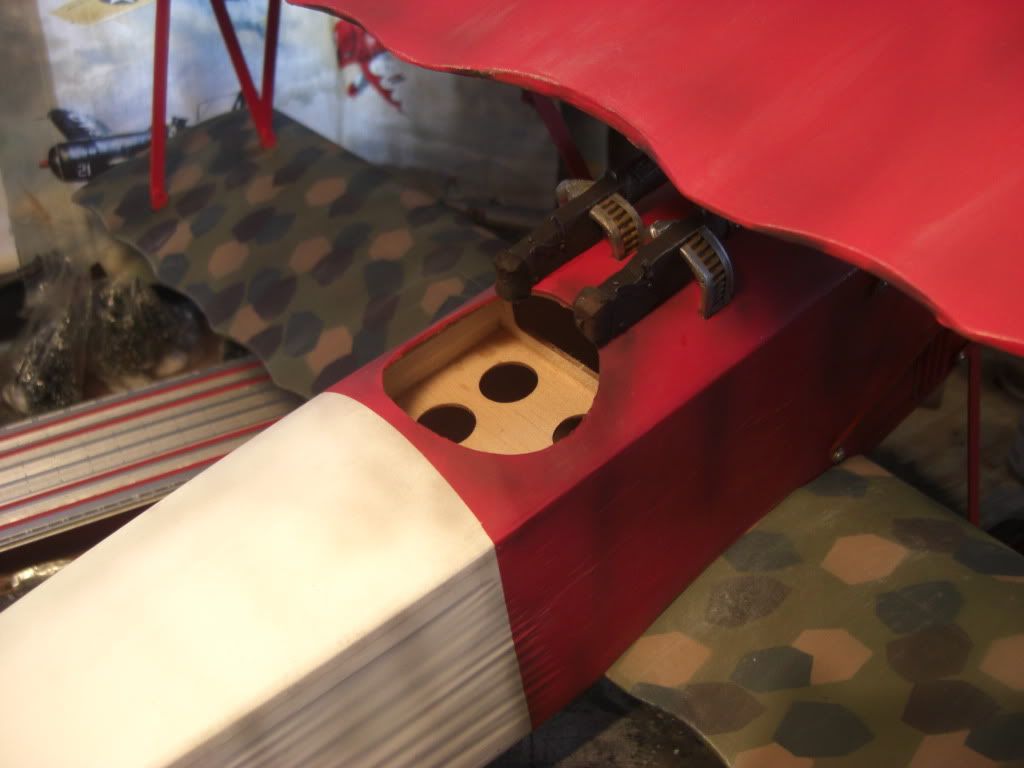 And now last but not least, the real reason you've come to see this. The lozenge!!!!
It is again, like the Mg08s, "Close enough"
Making an authentic lozenge would have taken a long time. SO this is basically lozenge for cheaters. (It still took 6 hours to paint)

It is airbrushed right over the monokote with Vallejo acrylics.

I first laid down a base coat of Vallejo Tank green and German green.

That was then followed by a blue grayish color, dark purple, and tan. I made it easy by airbrushing the shapes with stencils I made.

Again, looks close enough.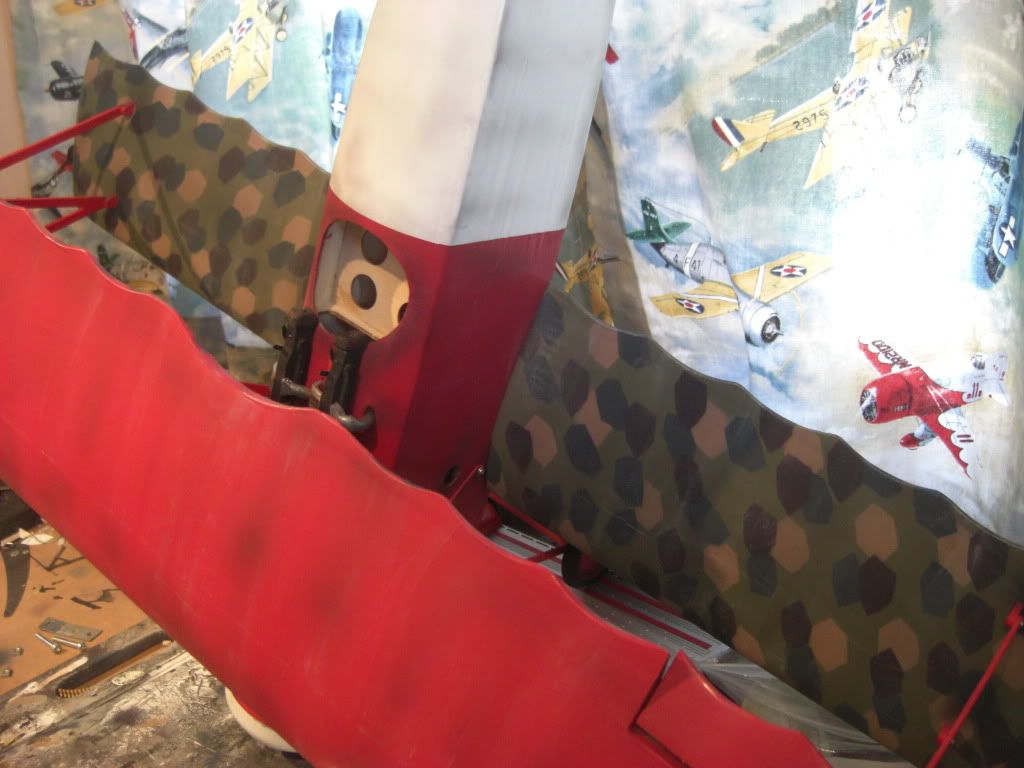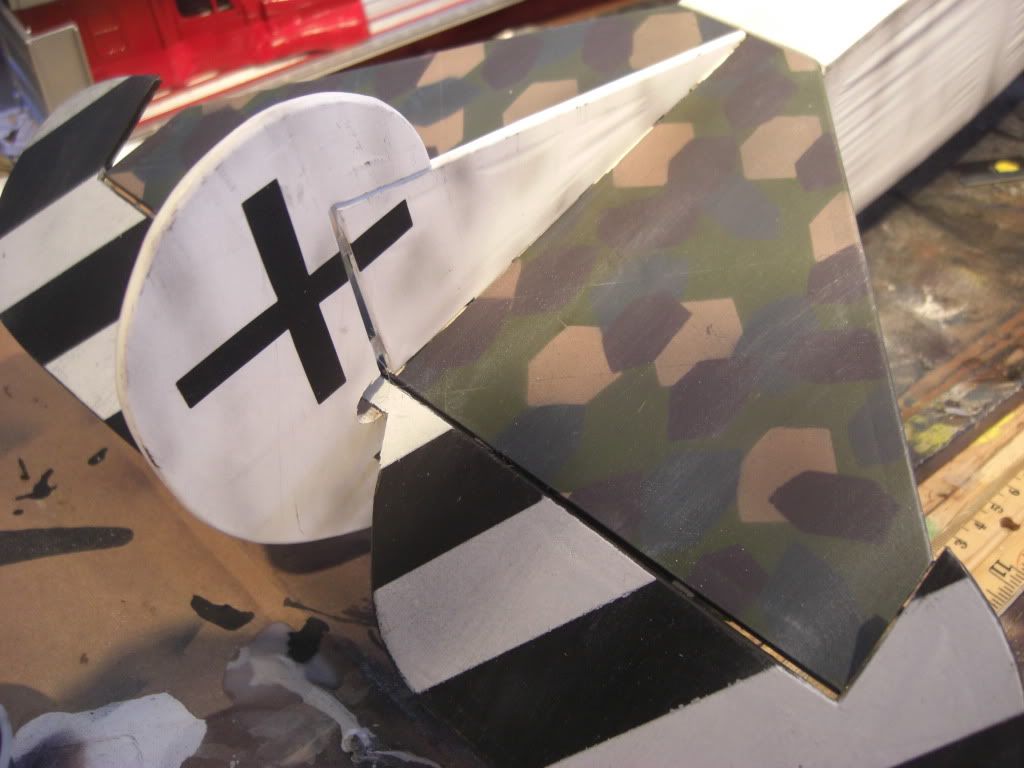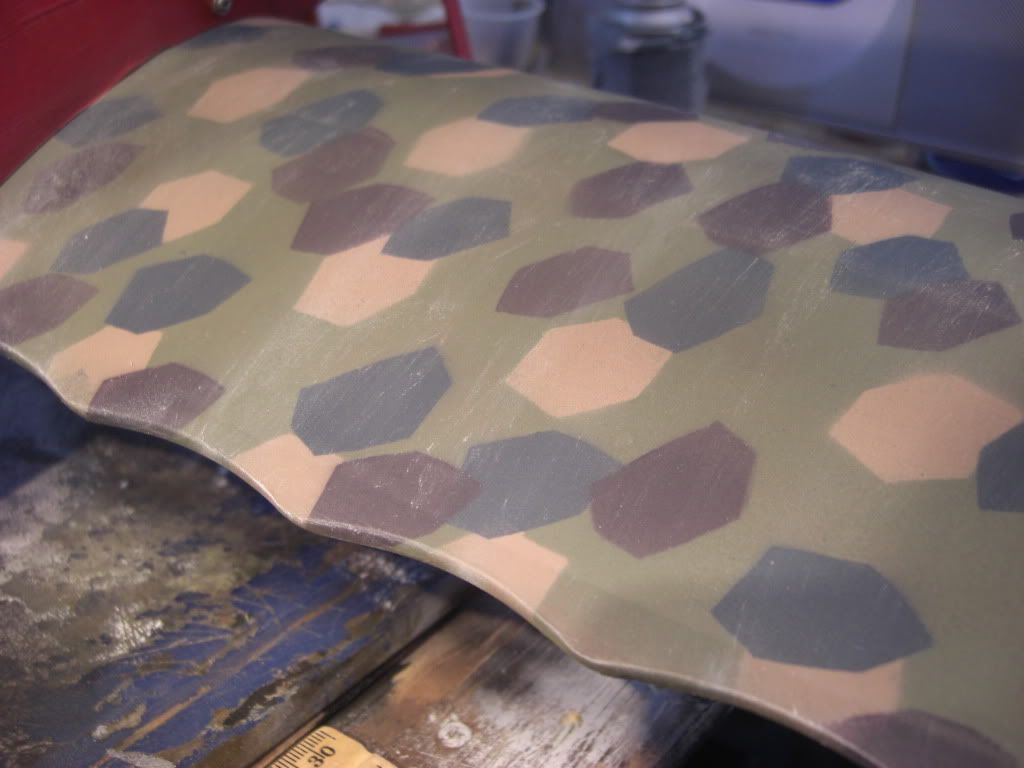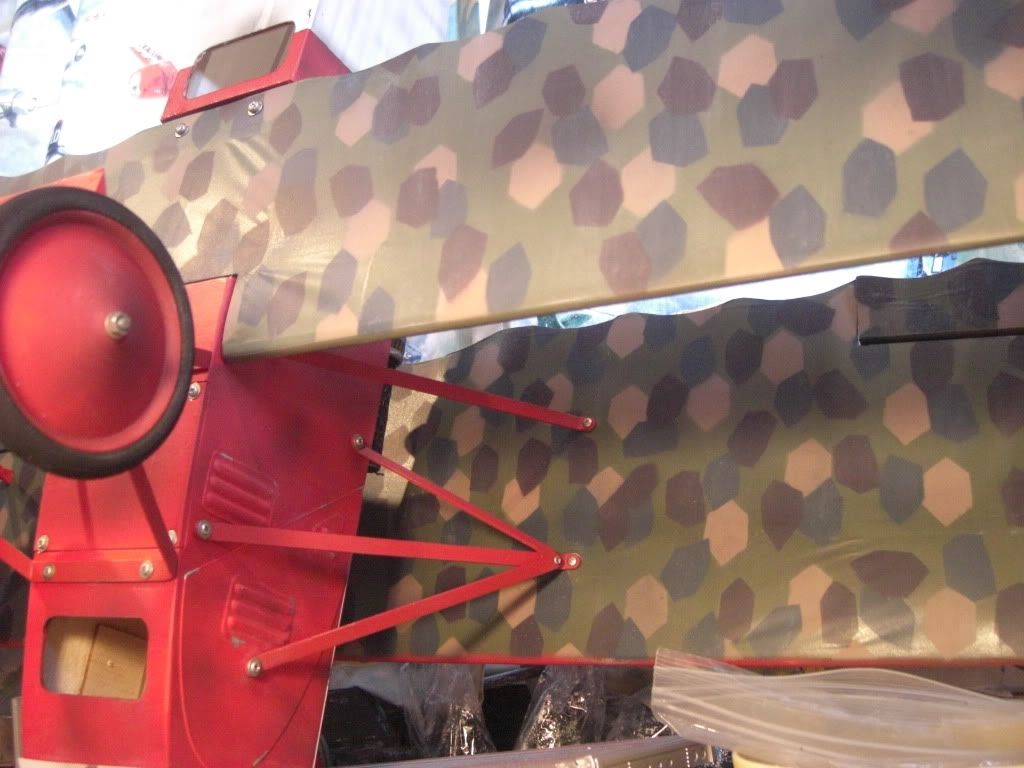 That's all for now! Wish me luck on my maiden flight. I hope you've enjoyed the pictures!

-Alex



---
Last edited by flyboy_fx; 03-06-2011 at

06:36 PM

.
02-13-2011, 09:01 PM
---
Nice job on the detailing, lozenge, and weathering, flyboy. The DVII "Raben" jasta Fokkers are one of my favorites of WWI, as you can tell from my avatar
The great Planes model is a good flyer, though it's small scale means it must fly faster than scale-looking speed. I have the SE5a in that series, and love it, so I'm sure you'll enjoy the DVII, too.
Brad.
02-13-2011, 11:36 PM
---
Thanks!
I plan on putting a park 480 and 10x6 wood prop on it.
I think that will work.
Either it will fly or I will have a stunning crash video. :| haha
Also the fokker I based this off of was not Jasta 18... I'm not sure. I can't remember where I found the picture. But I also added the stripes and lozenge to the tail which would be incorrect for the DVII I based this on. But it's my fokker and I love it!
Edit* maybe it was Jasta 18... They are the only red and white DViis I have seen so far.
03-07-2011, 05:20 AM
---
Nice flight! That is about as scale a flight as you could get from that small an airframe at it's weight. I applaud your keeping the manouvers within the range that the real plane could have done, rather than giving in to the urge to "prop hang" and 3D with it, since It looks like it might have enough power to do those things. Now you need a buddy with an Se5a or Camel to go dog fighting with!
Brad.
03-09-2011, 09:56 PM
Super Contributor
Join Date: Oct 2005
Posts: 1,071
---
Nice job flyboy. Your lozenge areas are pretty good stuff, and may well cure you of future efforts like that - I did a Hannover CLIIIA back around 1982, with wings in five colour lozenge, with different colours top and bottom.
Ain't done one in lozenge since!
Used cardboard templates of five pattern repeats, a cheapy airbrush and my car's spare tyre as the compressed air source.
Right now, have the DR1 out of the same range ready for an outburst of enthusiasm. So far, have torn the red covering off, acquired enough Doculam and acrylic paint to deal with a re-cover and scale documentation to work from. I nearly left it red and just flew it, but research indicated that the model actually replicates a 75% full scale man-carrying DR1 - the ultimate in 'IMAA legal' perhaps?
.
Electrifly's colour scheme is off the prototype of the US designed 'big model', not a WW1 fighter. Couldn't live with that.
Today's trivial factoid. Have seen two full size restorations in my travels, Shuttleworth Collection near London, England, had a WW1 LVG CV two seater, but they got a local art college to figure out how to dye aircraft fabric like the WW1 process and then make them lots of rolls of the stuff. Unfortunately, Shuttleworth doesn't have the aircraft any more. They used to fly it, but it was the last airworthy German WW1 aircraft in the world, by many years, and they decided it was really too much to risk. Assume it's in some other museum. From what I've read of how the fabric was printed on rolls which were then stitched into wing sized bags for covering, they did a pretty realistic job too.
The Smithsonian in DC had, or maybe has, a Focker DV11 blatantly painted in lozenge and couldn't you just tell it? While we aeromodellers can get away with painted lozenge, at 12" = 1ft, it really stood out.
Whereabouts in the Carolinas? My Spousal Unit is from Winston-Salem, NC, she has brood near Greeenville, NC. We get down to Greenville every so often.
D
Thread
Thread Starter
Forum
Replies
Last Post
Airplanes - Electric For Sale & WTB
General Electric Discussions
General Electric Discussions
Currently Active Users Viewing This Thread: 1
(0 members and 1 guests)
Posting Rules
You may not post new threads
You may not post replies
You may not post attachments
You may not edit your posts
---
HTML code is Off
---