Covering and finishing choices
09-21-2011, 04:30 AM
Covering and finishing choices
---
I am building a Midkiff P-51 (Ozark Model Aviation) and a Mountain Models P-51. They are both very light and the Midkiff one is definitely more of the rubber power Thoroughbred line at 32".
Ozark Models P-51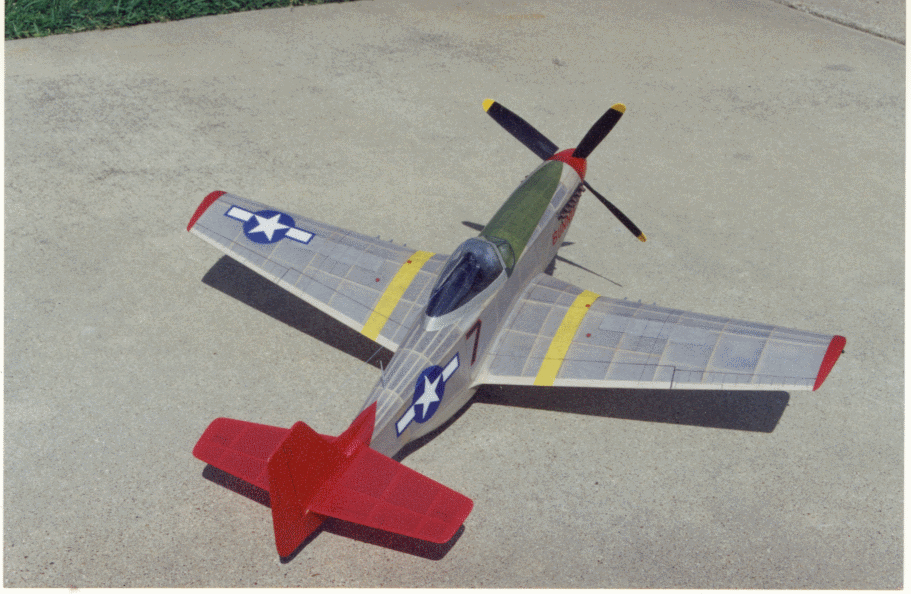 Mountain Models P-51
So, I have been struggling with Doculam, I love everything about it but the lack of paint adhesion. What I am wondering is what types of covering and paint should I consider? I have a lot of experience with tissue but I was hoping for a more realistic finish but of course light.
I am wondering about silkspan or other light materials but my only experience is with Monokote (in the old days), ultracote Parklite and Neilson Lite film (Solite) and of course Japanese tissue. I don't like the unnatural gloss of the pre-colored films for warbirds.
Most P51D aircraft are finished in silver (aluminum) with accent colors and a few were O.D. green over gray. So, the consideration of how to get a silver base on is something I am thinking about.
Thanks,
Dave
09-22-2011, 07:29 PM
---
Update:

So, Mike Midkiff used some high quality tissue, probably Japanese Esaki. In the picture it looks as if the tissue job was flawlessly executed and it looks great. However, he emailed me and said if he had to do it all over again for the RC version he would go with lightweight silk and acrylic model paints especially for the aluminum.

I researched silk and it looks like Habotai silk is the right material if I was to go with fabric. Thai silks sells it but I have to figure out which weight is correct.

Dave
09-23-2011, 01:54 AM
---
On my Mountain Models P-51 I used SoLite and CoverLite. (The same stuff really)
Dark Green, Silver and Red. The stuff is light but glossy. The Silver is a little too transparent to be used on it's own.
I never used silk or other coverings... Just the iron on plastics so far. So I can't give you an opinion on those.
Steve