EACHINE E33C with 2MP Camera Review
09-01-2017, 10:33 AM
Super Contributor
Join Date: Oct 2010
Location: Ex UK Brit now in Latvia west coast - Ventspils
Posts: 12,887
EACHINE E33C with 2MP Camera Review
---
I rec'd the following via courier :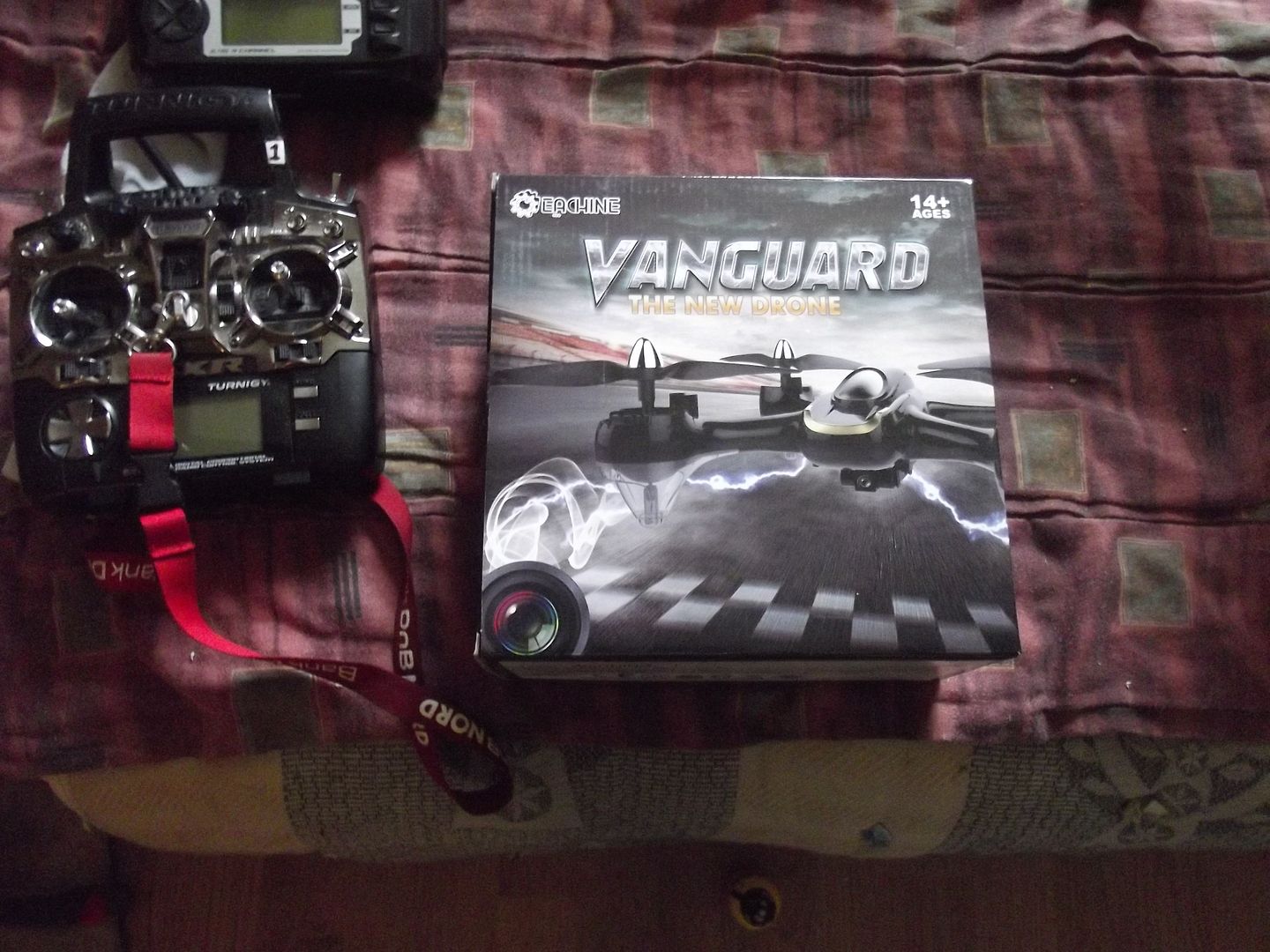 Well packed even if box gets 'squeezed' the contents should be well protected.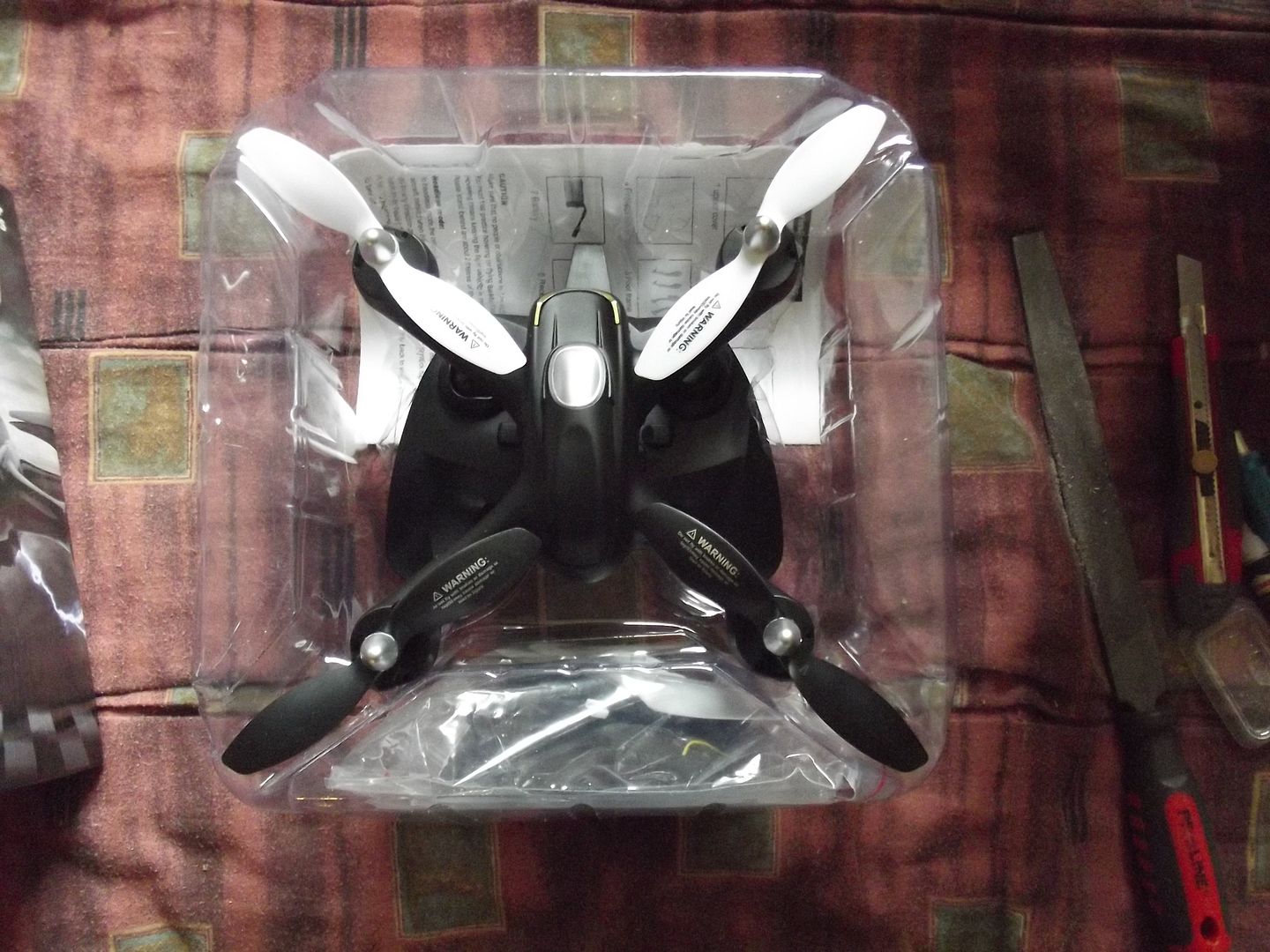 OK - all bits out :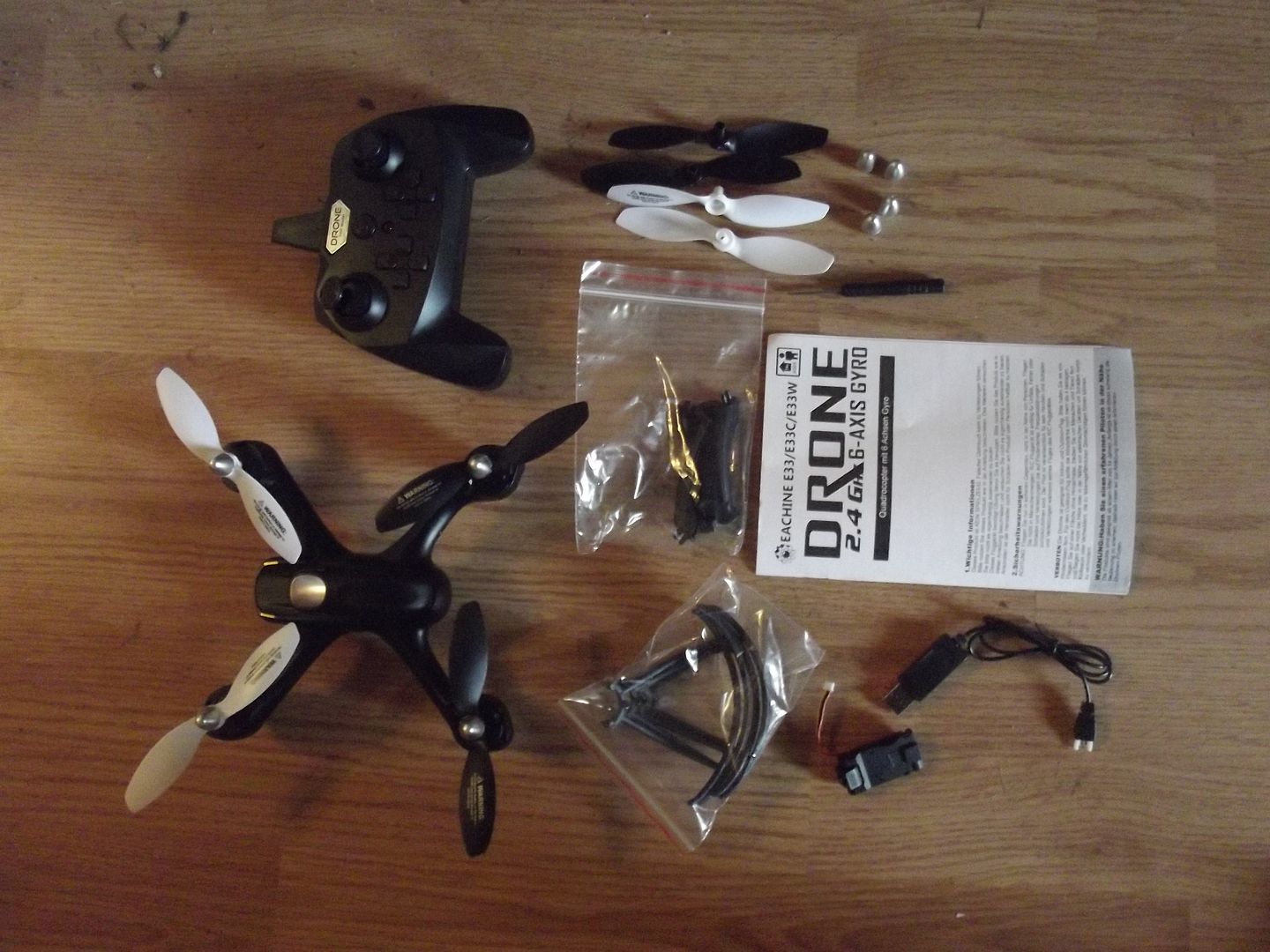 That's the Quad with battery already inside (3.7V 380mAh 1S LiPo)
Tx 2.4Ghz
4 Prop guards with screws
4 UC legs with screws
4 spare props
4 spare prop spinners
USB charge lead
Screwdriver
Manual in German and 'Chinglish'
Note no SD card or reader provided.
There are 3 versions of this Quad .. a bare quad E33, the version I have E33C with camera (choice of low res or the 2MP as I have), E33W with WiFi which I suspect is to provide FPV ...
Putting it all together was simple - but make sure you do this over an area - you can find tiny screws !!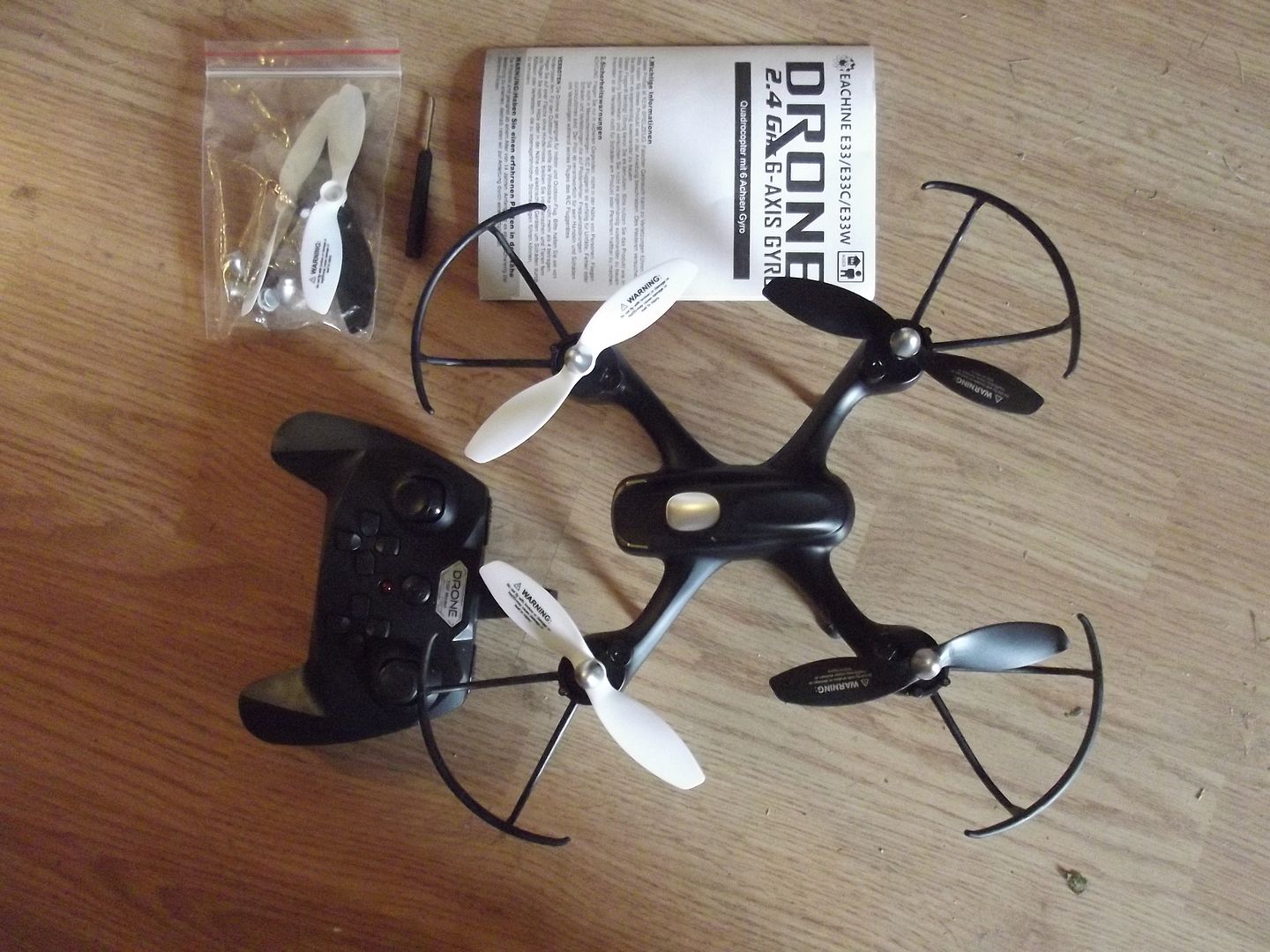 The manual has no instructions on how to fit guards or legs but they are basically all press fit into place. Then a single screw is used to make secure on each.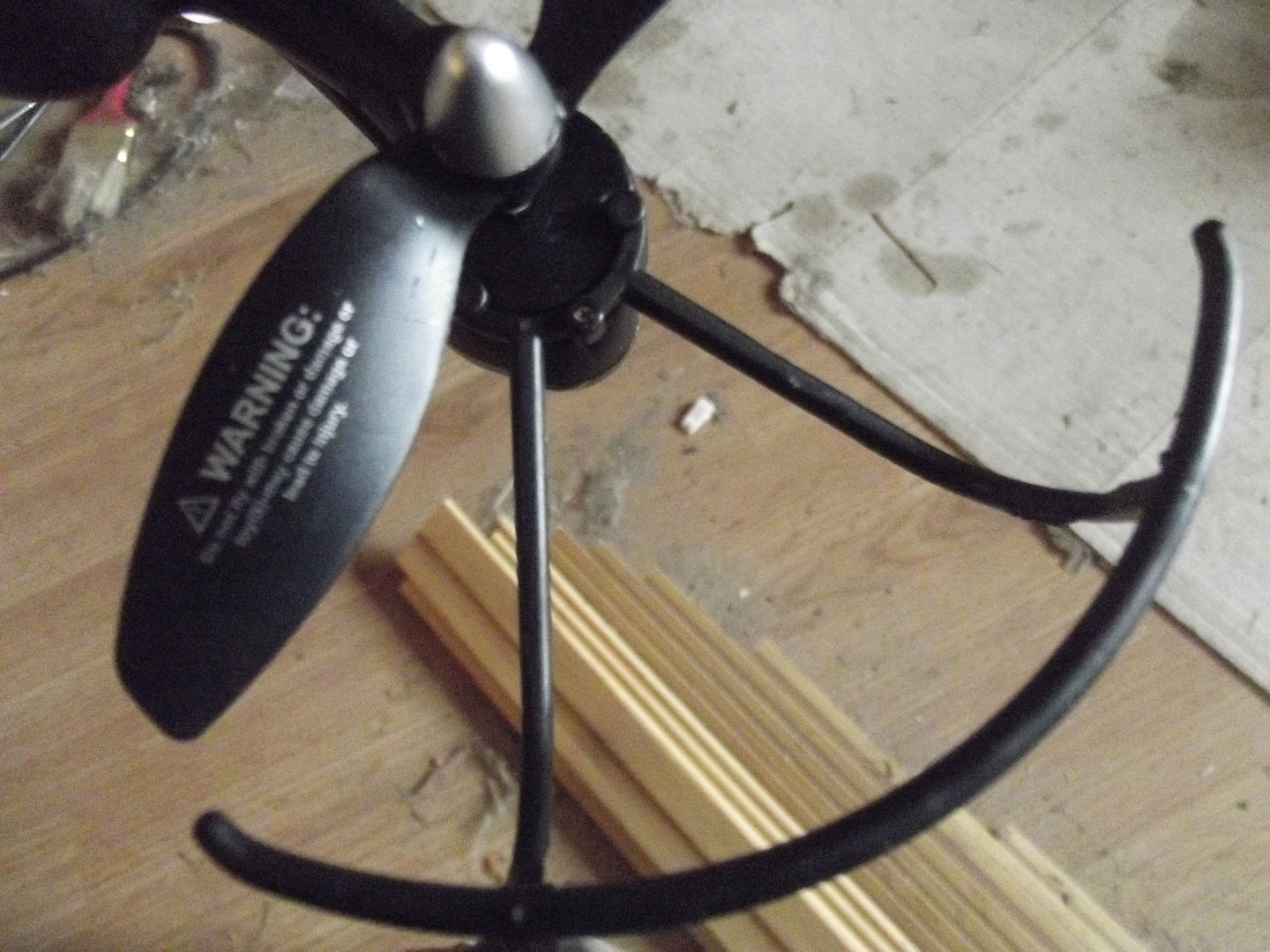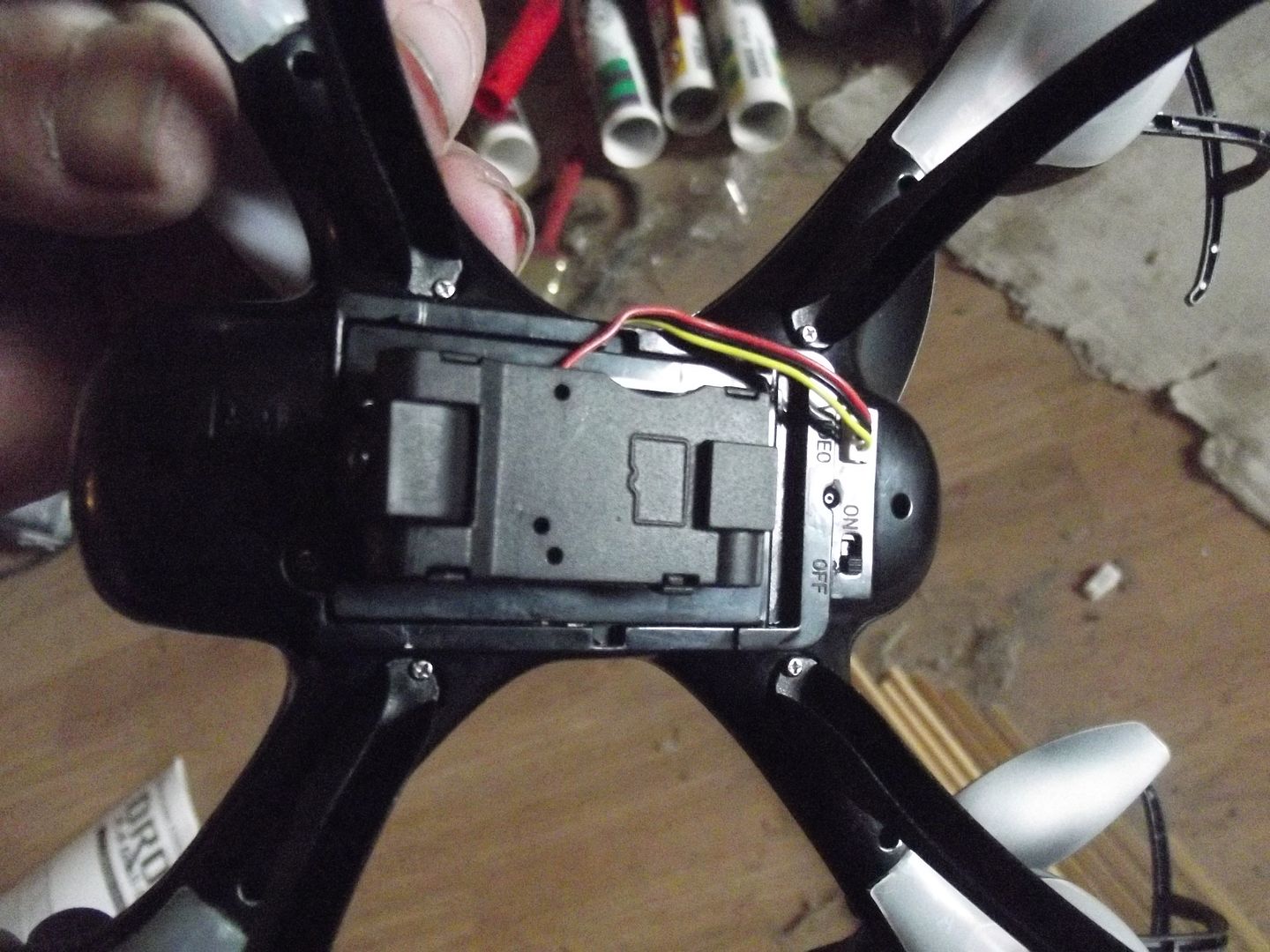 To get to battery - there is a door underneath with a tiny screw locking it in place .. remove screw, slide door back and battery is then accessible. It has a tiny plug that is not same as the other EACHINE models. At this time I have only the USB lead they supply to fit.
This is first 'dislike' - the screw fixing for battery door. I can see this screw going missing too easily.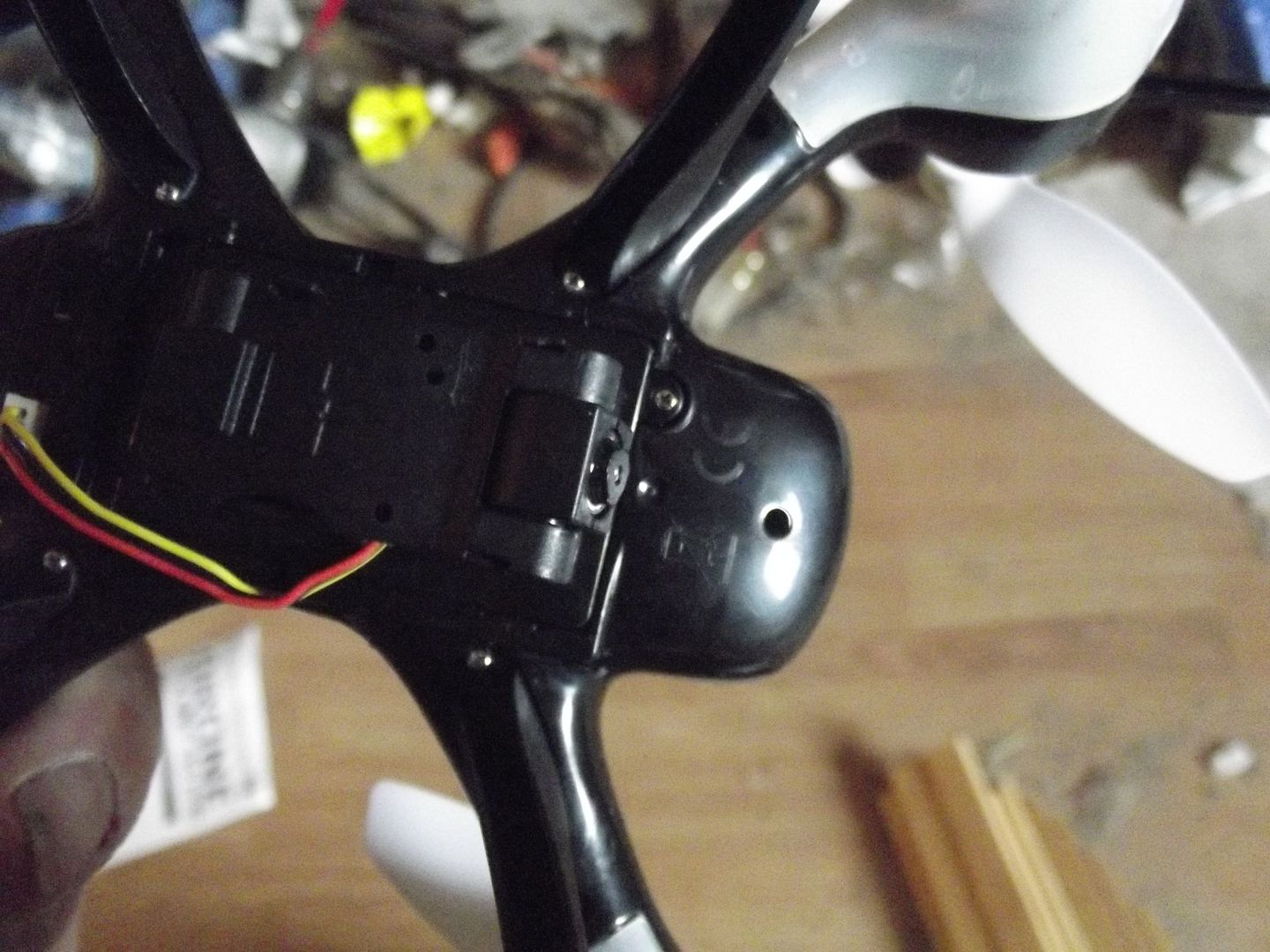 Second dislike is the plug used on the battery - if the same as the E10 was used - then there are many charger adaptor leads available. But with the lead - at least a car USB adaptor can charge this battery.
The camera has a locking tab at front and a tab at rear that engage in slots in the battery door. To fit - I was near to breaking of the front locking tab where it needs to 'click' into place. I used a thin driver to press the tab to get it to lock into place.
The camera then plugs into the video slot at rear of quad body. Be careful when fitting to make sure cable exits samed side !
OK - so far only indoor flying ... limited.
Very stable and responsive in all modes even low.
But I could not trim out constant yaw to left. Manual does not show any tuning for this. I could trim fwd / back and side to side ... but not yaw.
There is mention of calibration - but it is near impossible to understand the 'Chinglish' manual on this.
Initial impression - this is a stable and good quad for what is basically about $40 ... If I was buying - I think I would prefer the WiFi
So summary :
The E33C is a 25cm x 25cm sized quadcopter witha 2MP camera, Headless mode, Flip mode, One Key Return, with reported 5 minutes flight time. Its a stable platform but camera is fixed and will show vibration if there.
The E33C controller has button top left that gives 3 speed modes to change flight styles, from Low speed to all out crazy.
In the lowest speed mode the quadcopter is basically for getting used to the Quad and beginners, but still fun especially indoors. Next is medium speed, control is increased to give more antics Finally the highest speed mode, with insane control for those wanting to explore limits.
To Flip quad is easy- to use the flip mode simply press the right top button and then the direction you want to flip.
Camera
The camera on the E33C, as baove is clipped to the battery door and should be removable if needed - but I would not expect the locking clip to survive. The camera is angled slightly down and the lens can also be turned to alter view but only by hand before flight. The video / photos are recorded to an on-board Micro SD card, this is in the side of camera.
Choice of video / photo is by rocker pad, and also the start / stop of each. You must press stop to get video to save ...
The transmitter has very short flat topped sticks which I am not keen on, they need to have thumb flat on to use. I prefer thin extendable sticks that I can get finer control with. But it feels well made and runs of 4 AA cells ... but no provision to charge NiMh ... so they must be removed to charge.
Controls, top right is the flip button, top left is speed control button.
Pressing right control stick will enter headless mode.
The left +Pad, the left button controls the LED lights, right button gives one key return mode, top button changes from Video to Photo and the bottom button will start/stop the video recording/ take photo.
Overall :
Link :
http://bit.ly/2pv4UJe
Battery door screw - battery plug and the poor English in the manual are a shame for this good starter quad.
For such a price point - it actually flies well ... gives you video and photos ... it certainly flies better than my other similar 'toy' quads.
For a Quad to learn basic flight before moving up to more expensive machines such as DJI etc. - this is a great introduction.
For myself - for just a few $ extra - I think I would prefer the WiFi version. But then that would need a display etc. adding cost.
Nigel
09-03-2017, 12:51 PM
Super Contributor
Join Date: Oct 2010
Location: Ex UK Brit now in Latvia west coast - Ventspils
Posts: 12,887
---
I have worked out the Gyro calibration now ....

Switch all on ... bind ... which is :

Switch on AC
Switch on Tx
Pull Left Stick to IDLE ...
AC Lights will stop flashing indicating locked ..

Now pull BOTH sticks to bottom RIGHT corners .... AC will give quick flashes of lights and then steady once calibrated.

But I still haven't been able to find any trim for YAW ....

The LEFT side buttons in the + .... top one gives PHOTO, bottom one gives VIDEO.

The Prop hub silver tops are pressed into the hubs and have very thin slots opposite each other at the joint ... thin blade in there and prise them out.

Nigel
10-04-2017, 04:26 AM
New Member
Join Date: Oct 2017
Posts: 1
---
hi! awesome, love the look of the drone. do you think the drone would be powerful enough to lift a Gopro (hero 5 black to be specific)? I'm looking for a drone that can which won't break the bank and this looks like a good choice.
10-04-2017, 07:59 AM
Super Contributor
Join Date: Oct 2010
Location: Ex UK Brit now in Latvia west coast - Ventspils
Posts: 12,887
---
It probably could lift the 5 - but to be honest - its small and really not for such work. The flight time would be very short due to highbthrittle to get her to takeoff with the extra weight.

Nigel
07-30-2022, 10:13 AM
New Member
Join Date: Jul 2022
Posts: 1
---
I've got a go-pro mount on a baseball cap that's slightly wonky but works ok.
Found after a few goes at looking at something in the air while I wasn't flying and looking back at the video I was able to align it fairly well.
For when I don't have the cap on I use an Amazon basic go-pro head mount which mounts it like a head torch and that works well with some practice so you know you've got it in the right place - I did the alignment in the same way as on the hat too.
As for camera I use a Maifang (quality Chinese brand!) go-pro copy but with the lens changed to a 75 degree so it's not like looking through a fish bowl. I also film at 1080p 60fps as I think it looks cleaner when it's uploaded to youtube.
I originally ran an Eken H9 but it packed up one day so bought the next cheapest. Here you will learn more about drone cameras and drone photography.
https://westernmassdrones.com/