Bungee modification to avoid pusher props
07-13-2016, 02:21 PM
Super Contributor
Join Date: Oct 2010
Location: Ex UK Brit now in Latvia west coast - Ventspils
Posts: 12,789
Bungee modification to avoid pusher props
---
I have been using my traditional bungee system now for many years and only once as the trigger line fouled a prop. I had lost my heavy ring on the end and tried with a knotted loop in the line. The line failed to drop away and got caught.
Put a new ring on it and all was fine again.
The memory never left my mind though and I was looking for a way to separate the trigger from the working line - well here she is and cost was about $1.
First I set up my gear and did a quick measure. I would need to shorten my trigger line to about 1m and set a separate trigger line of about 2m.
My overall bungee would not change : 10m bungee doubled to 5m and then 4m of strong 2mm line to the joint where model line and release line are.
Here's my sketching for the modification :

OK - what I now have :
Still uses original plywood trigger board well clear of props etc.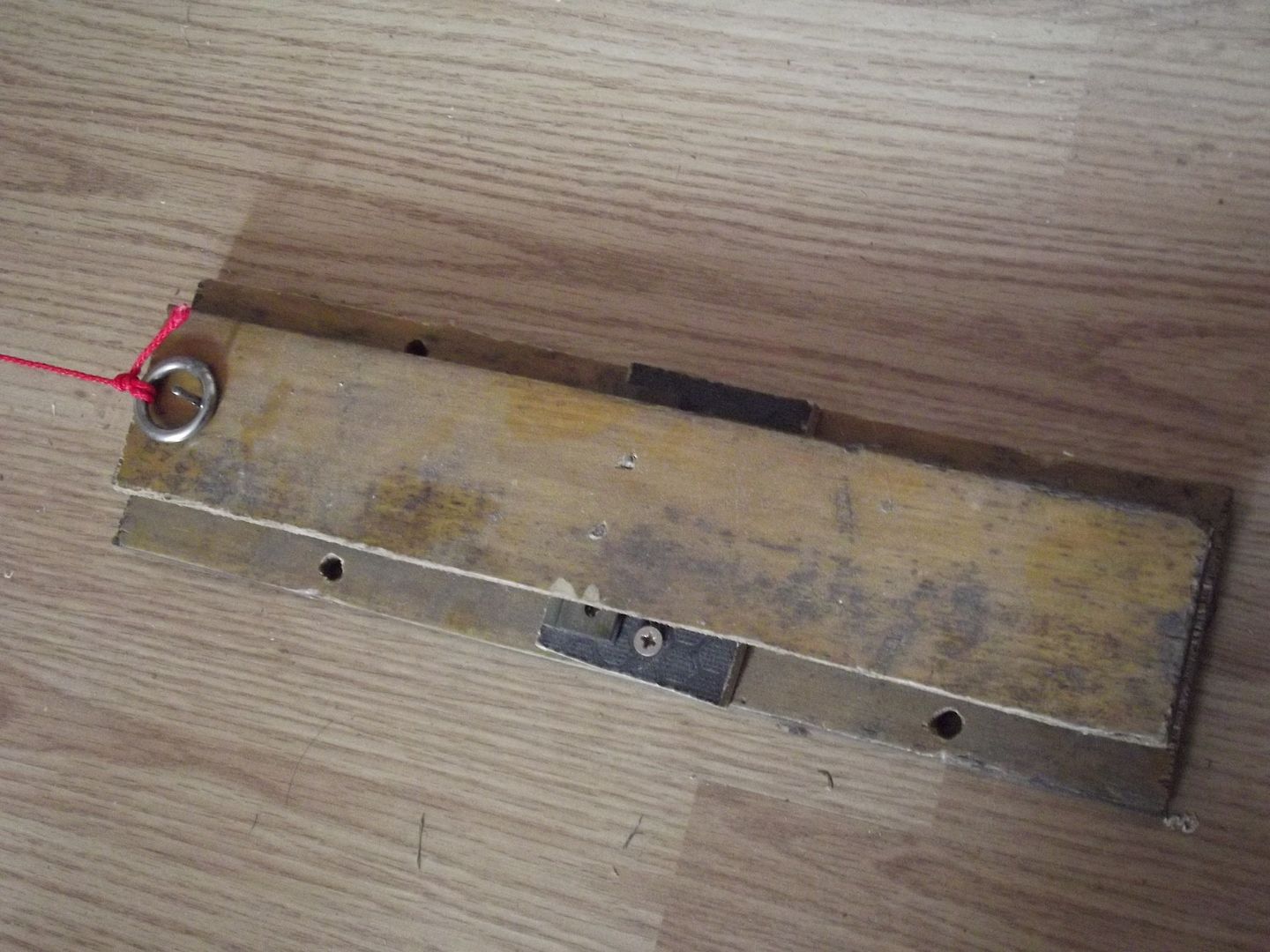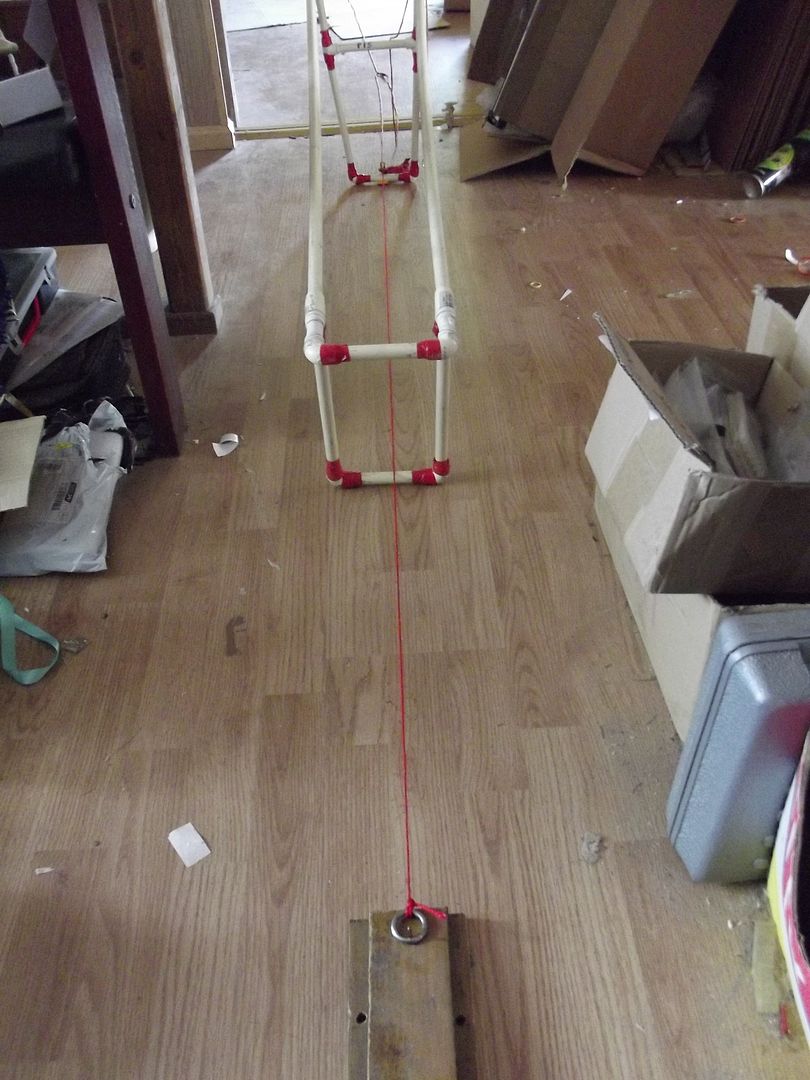 As you see ... a line goes forward to the front bottom bar of the ramp system. On there is a hinged pin that line is fixed to.
The trigger and pin are set and then the bungee stretched with release line then slipped onto the pin. This is held in tension by the trigger board.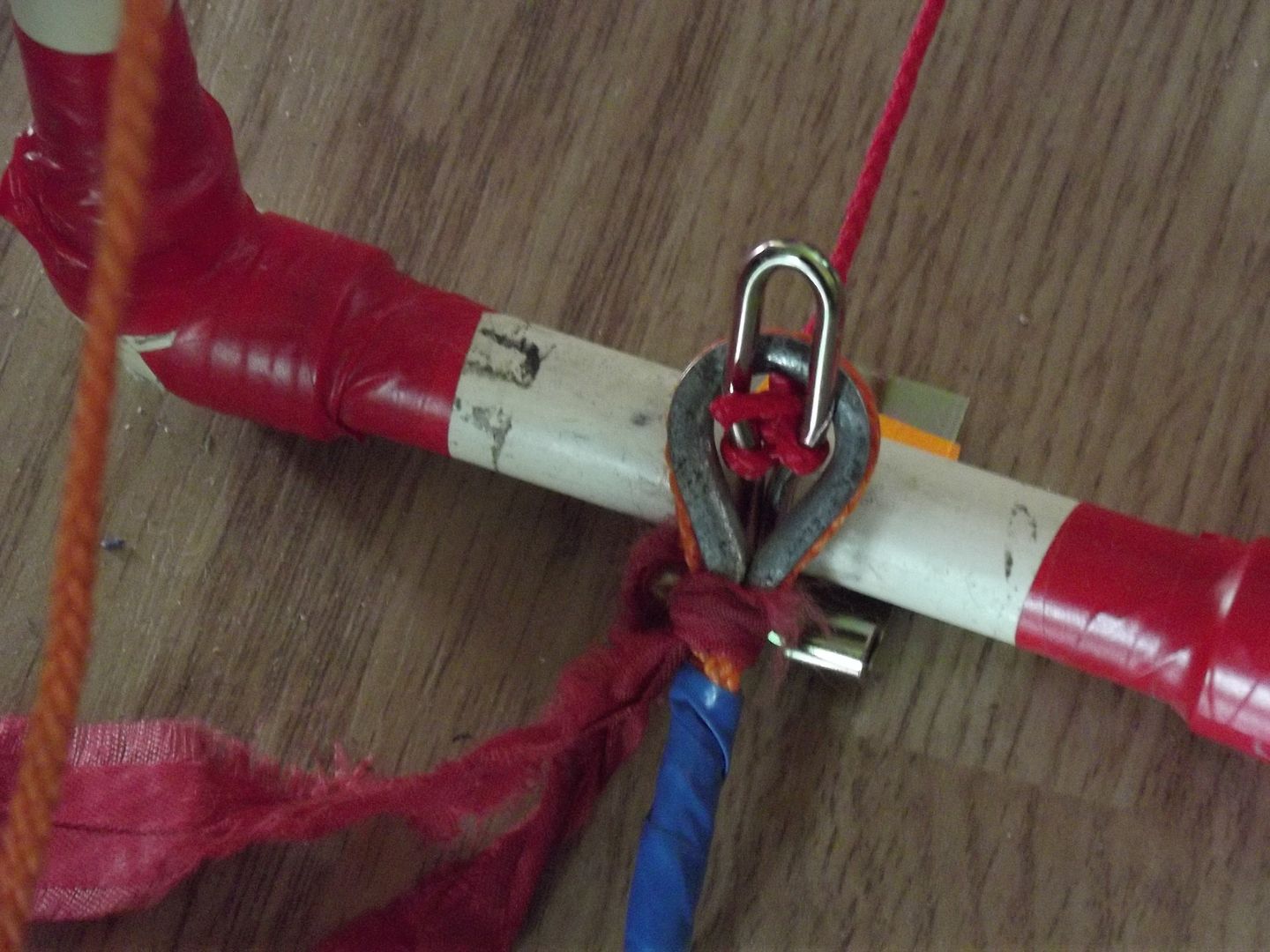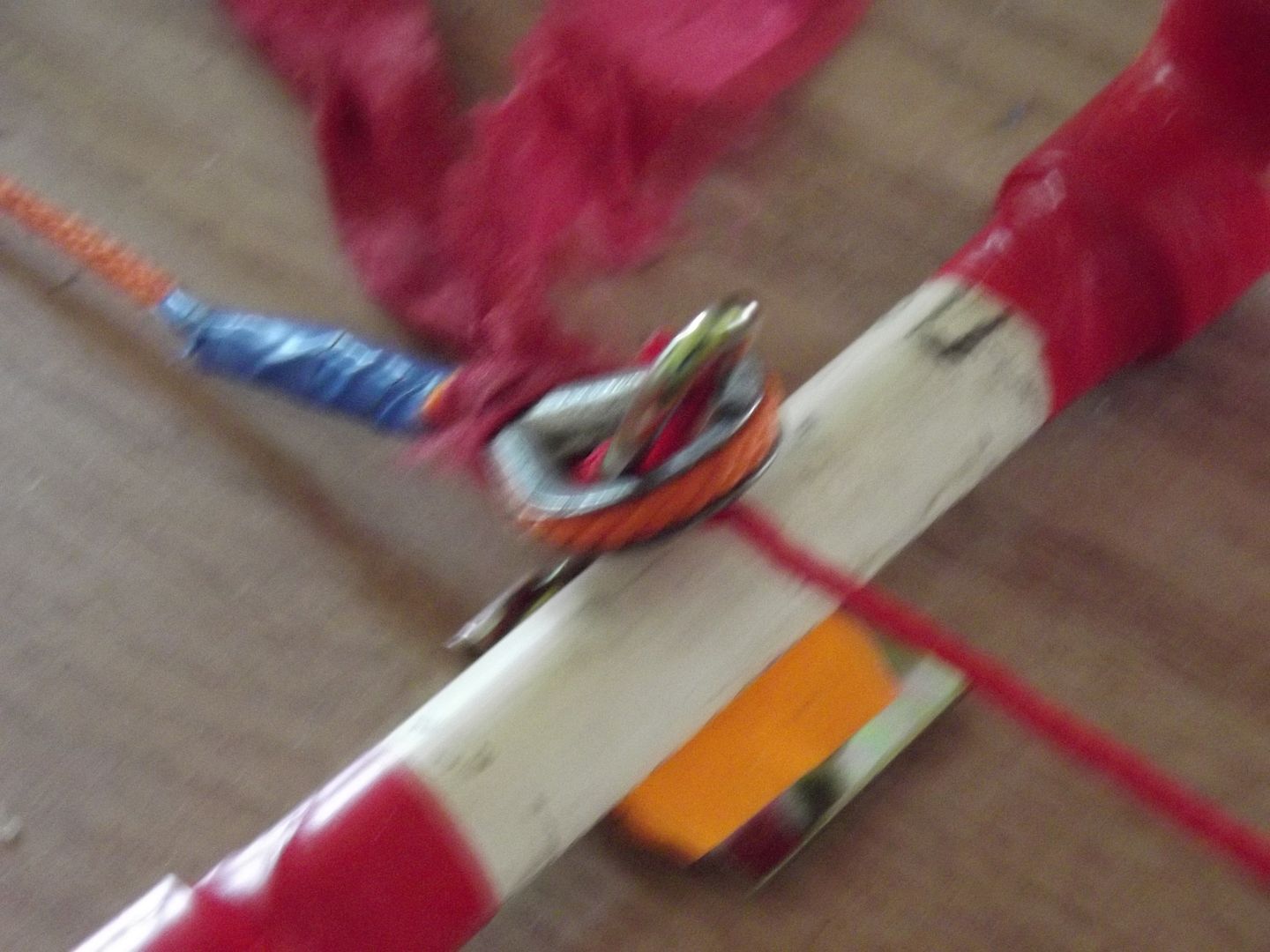 This shows the line splitting of for release and model ..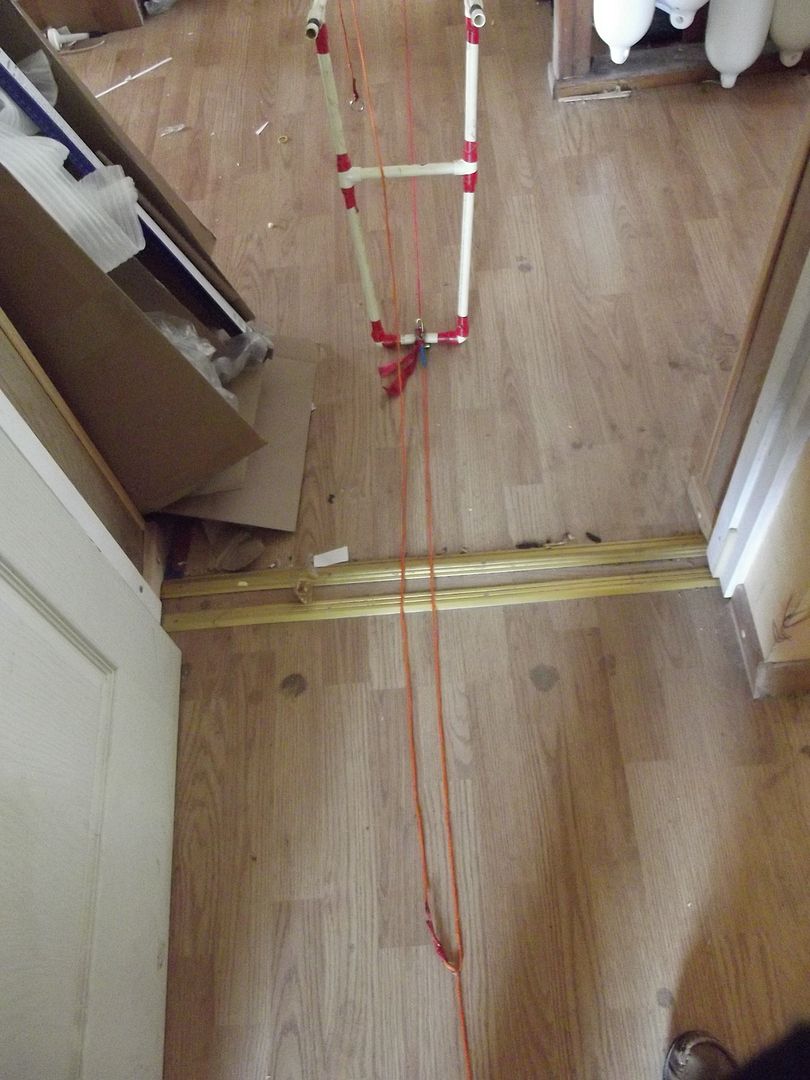 So ....
4m of line ...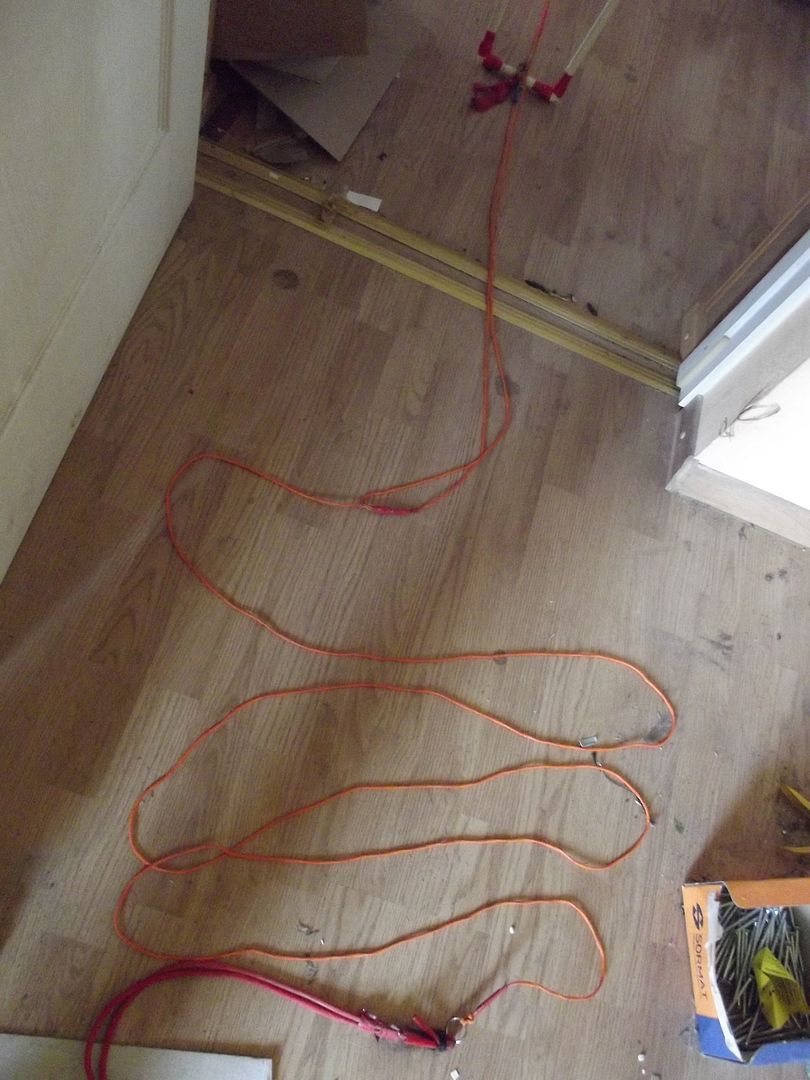 5m of doubled bungee with my 3 stake anchor system ...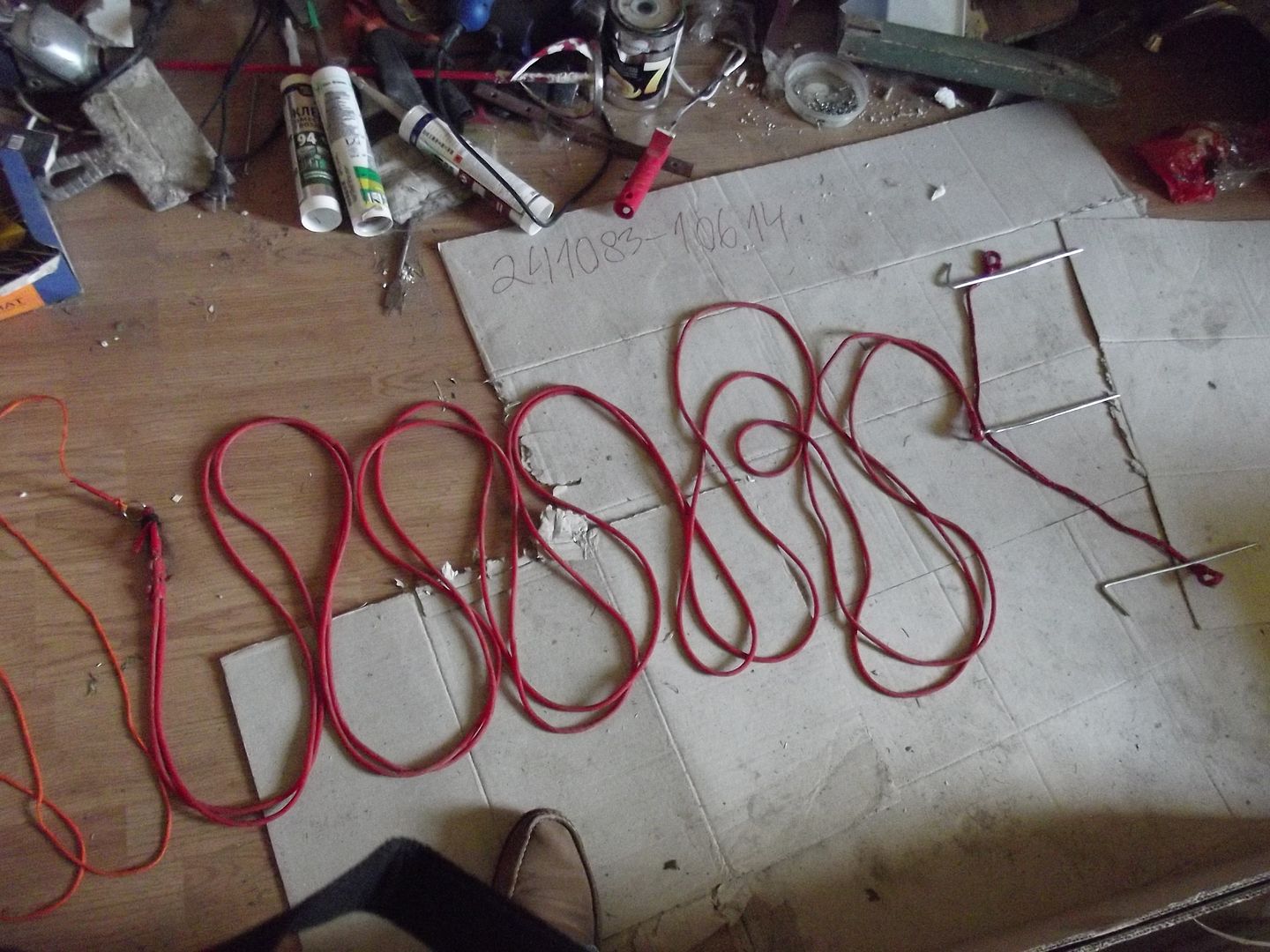 Here is a photo close up of the simple hinge part ... a domestic latch is all that's needed. It's screwed to the plastic frame.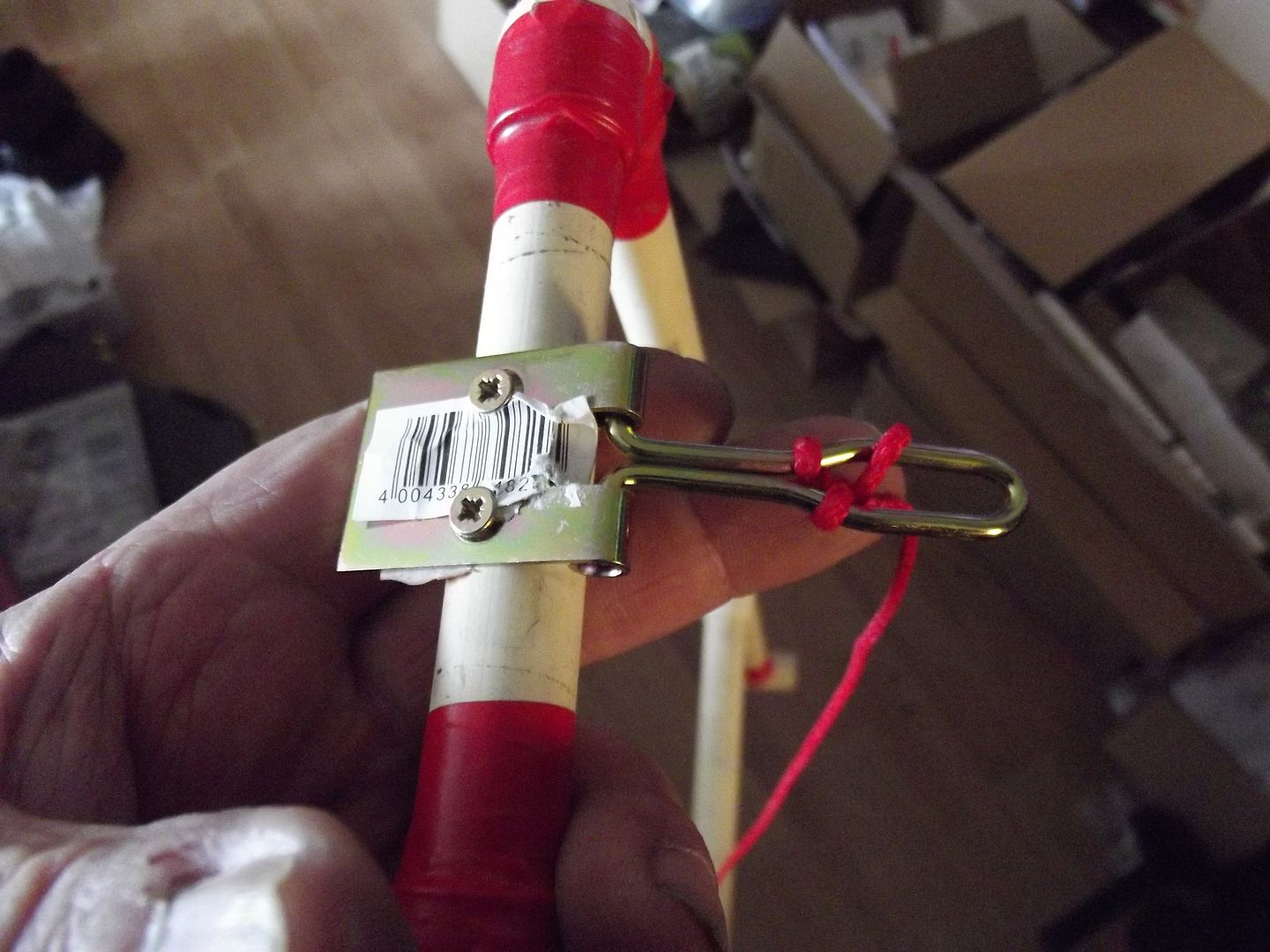 This means that the trigger line stays with the ramp and should never get near to the prop.
Looking fwd to giving her a go ....
Nigel
Thread
Thread Starter
Forum
Replies
Last Post
General RC items For Sale and WTB
General Electric Discussions
Currently Active Users Viewing This Thread: 1
(0 members and 1 guests)
Posting Rules
You may not post new threads
You may not post replies
You may not post attachments
You may not edit your posts
---
HTML code is Off
---