Hobby King Cessna 180 with lights / floats
07-10-2018, 03:53 PM
Super Contributor
Join Date: Oct 2010
Location: Ex UK Brit now in Latvia west coast - Ventspils
Posts: 12,463
Hobby King Cessna 180 with lights / floats
---
Hobby King used to sell a Cessna 180 with float kit ... small size of about 920mm span
It has lights in nose and wing tips, flaps etc ... also supplied with wheeled U/C for land use. Best described as a slightly smaller Skyartec Cessna !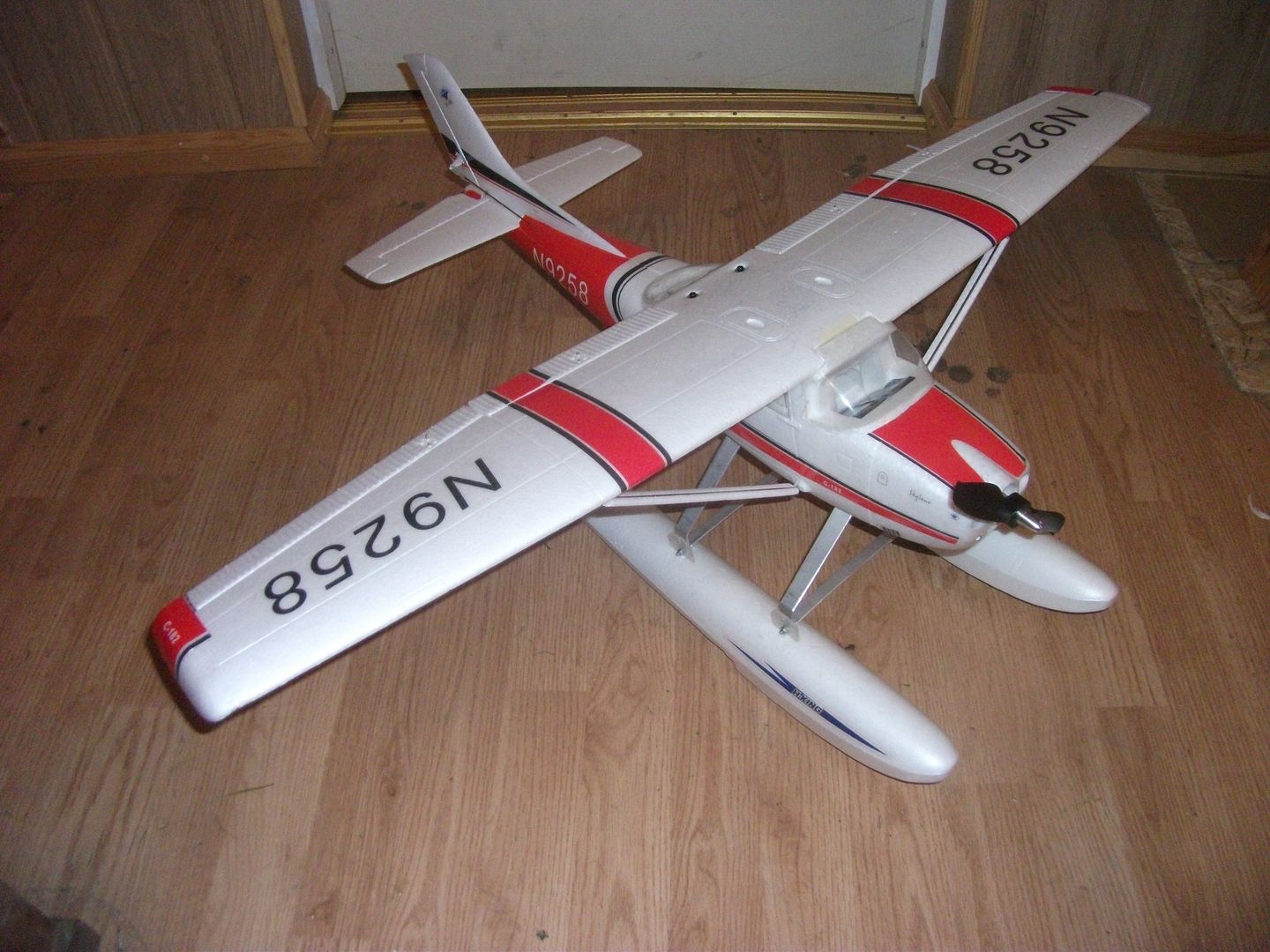 I never had any luck getting this baby of the water. The floats would dig in and spray up into prop ... tried everything ... floats back .. fwd ... greater angle between floats and fuselage ... nothing worked.
On land it was nearly as bad ... it had a terrible habit of taking off and then having a mind of its own ... usually ending up with a nose into the dirt.
I'd like to know if ANYONE ever had any success with it ?
I've dug it out again for a possible rehash ..
Nigel
07-10-2018, 10:23 PM
---
probably needs those little flares around the front of the floats like a boat has to direct the water out instead of up and keep it away from the prop. Cut up some old credit cards and splice them in.
Like the bush Mule has
07-11-2018, 08:40 AM
Super Contributor
Join Date: Oct 2010
Location: Ex UK Brit now in Latvia west coast - Ventspils
Posts: 12,463
---
Funny you say that .... I took 3mm Depron strips and glued them round as spray rails to the front sections. Didn't work ... maybe because they have no 'rail' form to them.

Card strips ..... mmmmmm

Nigel
Thread
Thread Starter
Forum
Replies
Last Post
Indoor & Micro Electric Planes
Currently Active Users Viewing This Thread: 1
(0 members and 1 guests)
Posting Rules
You may not post new threads
You may not post replies
You may not post attachments
You may not edit your posts
---
HTML code is Off
---