Hello simmers.
Just completed the final versions of 3 models for
ClearView
,
FMS
and
RC Desk Pilot
of the
ParkZone Micro Sukhoi SU26-xp
.
__ClearView Version________FMS Version________RCDP Version_____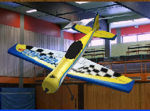 _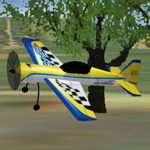 _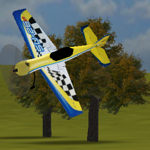 -
Notes: The ParkZone Micro Sukhoi SU-26xp BNF airplane is an awesome
micro indoor flyer with a lot more power and control throws than
the original Micro Sukhoi 26m. While not as 3D capable as the
4-Site, with a full charge it is capable of hovering for a short
time. PZ added carbon fiber where it was needed and made a generous
battery tray for easy CG adjustments.
Wing Span: 15.80 in / 400mm
Overall Length: 14.30 in / 362mm
Flying Weight: 1.2 oz / 35g
Motor Size: geared pager size 8.5mm coreless motor
Prop: 5.18x2.75 in / 130x70 mm
Battery: 1-cell 3.7V 150mAh LiPoly
Channels: A/R/E/T true 4 channel
Receiver: Spektrum AR6400L 6ch (included)
Requires: full-range DSM2 aircraft transmitter (sold separately)
This is not a trainer. It will do all the aerobatics
you can throw at it and even more than the original Micro Sukhoi.
Please compare the sim planes to the real models and let
me know what changes need to be made and be sure to mention
the sim version in your comments.
Happy Flying!
-- ggunners