Ive seen tons of posts on various forumns about what if when it comes to a lowes spray foam plane. But no one that actually tried it. I had some foam left over from recent remodel and decided to give it a try and wanted to share the results so far.
SO I started with a plan download for a profile 3D from the 3dfoamy site. Cut from paper then traced onto cardboard and peiced together and stuck a stick mount down the center to just before the wing front.
After that I used steel rods used to hold up insulation as holding pins to hold the shape of the cardboard and give a orientation and holding frame.
Using a 1/2" spade bit I drilled holes throughout the frame so that the foam would be 1 peice not 1/4's separated by the cardboard skeleton.
Fast forward coating it in spray foam from your favorite hardware store. This is the large gap fill.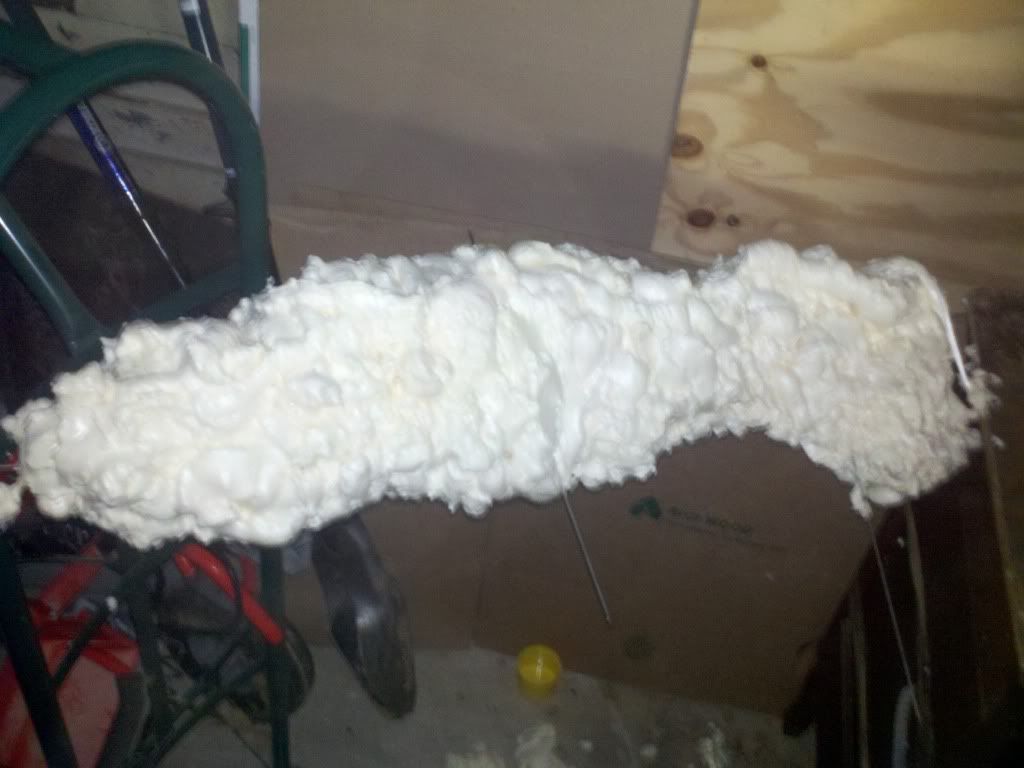 After it expanded for about 48 hours I began to shave it down with a bread cutting knife following the outlines of the cardboard.
There are a few voids here and there but nothing major and the shaved version is very light and very tough. Still have to form the wings and such but it is a alpha version of me trying this and I have already made several changes to how I would do it a second time. (window seal foam expands with less gas than the large gap). And I think I would try wrap the skeleton with plastic wrap to help hold it to the cardboard better. Alot of foam was wasted as it dripped off while setting.
Ill try to keep more info up if there is interest as I finish it. I would like to get it smooth enough to econokote it.