The model may be an IC job with gasoline engine etc. but the reason for the post is to illustrate my ways of crossing the materials borders.
The model is a 55.5" wingspan Biplane ... built up balsa wings with fibreglass fuselage. It was subject of a horrendous vertical crash into tarmac about a year ago .... since then I've been slowly putting her back together.
The wings ... bottom was virtually unscathed and can be used as is, but the top wing shattered along it's L/E and also the centre section.
I was lucky that the kit when passed to me - previous owner had cut spare wing ribs ...
This was a great advantage as the ribs in the top wing had been shattered ... leaving only the shards and rear sections. I decided that I would double up on the remains without ripping the wing halves apart too much ...
First the wing halves were rejoined scarfing the spars etc. together. Doubling pieces added to strengthen the joints.
The ribs would be doubled up not with the balsa spare ribs - but with 6mm depron sections .... this would prevent excess weight build up keeping the repairs as light as possible.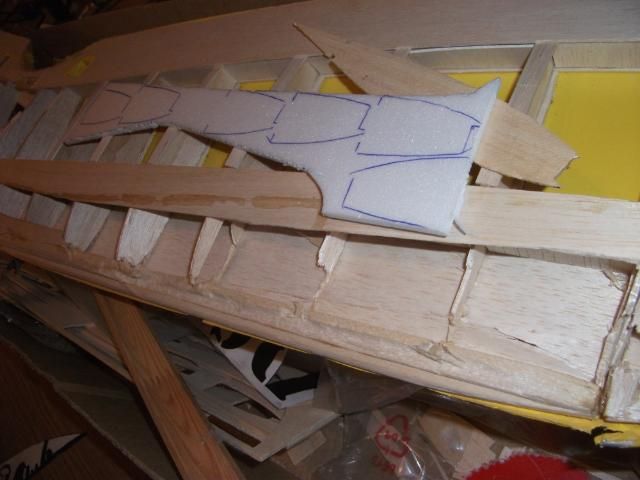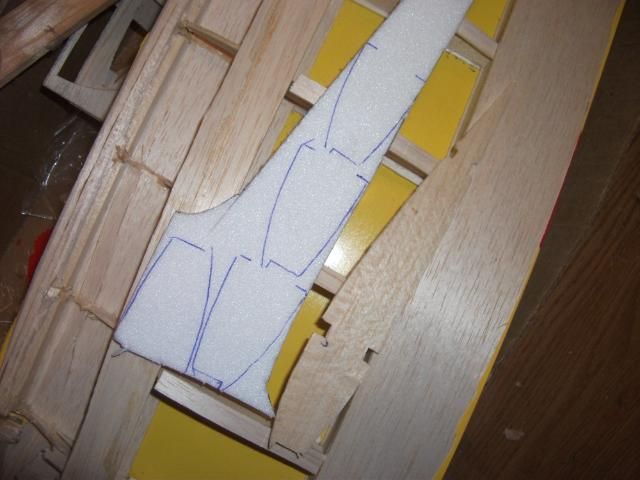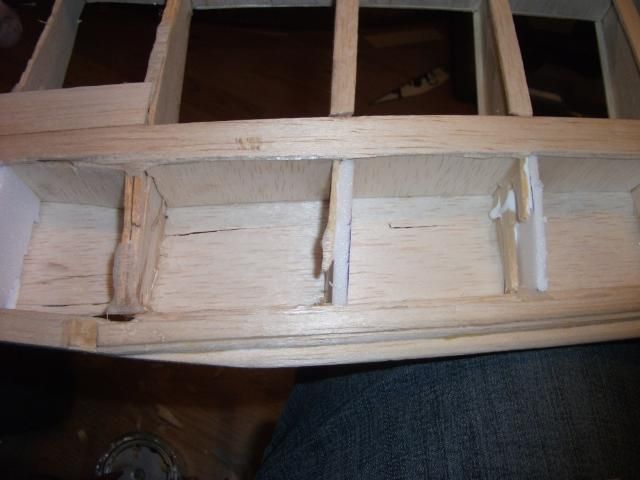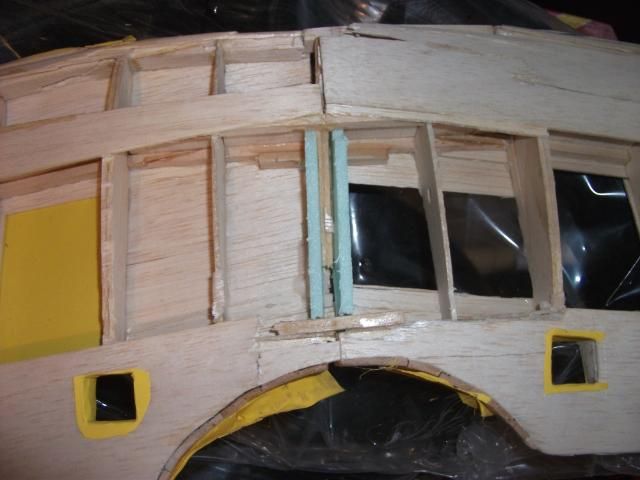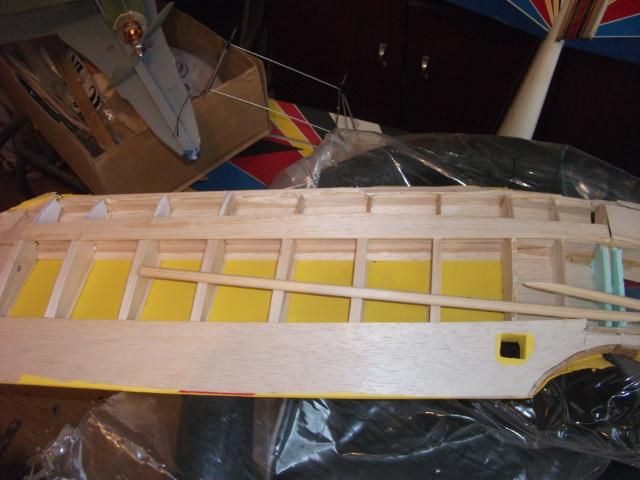 PVA glue was used as this provides a more flexible joint.
Wing is now setting and sheeting will complete the structure.
An example of old meets new ... !
Nigel