Having just set-up the rebuilt Twister .. I thought I should pass on my cheapo bits and bobs for control rods and balance weights.
Bicycle wheel spokes ............. general size are 2.05mm diameter rod and anywhere up to 30cms long. They have a L end with 'knob' stopper and threaded other end .. so both ends are useful. The metal is good enough for control rods but also soft enough to have thread cut by standard tap / die set for the offcuts.
Balance weights ............ we try hard to mopve batterys and gear around but sometimes it's just impossible. What can you use for weight ? You can use coins, screws, odd bits of metal ... fishing weights ... but they all need glueing or fixing in place. Find a friendly Auto Tyre centre and beg a bag of wheel weights - the self-adhesive sort used for alloy wheels. They come in strips with weight marked on ... I use the 10gr + 5gr ones. If they can stick to a car wheel !!
Here's my latest purchase ....
30 Bicycle wheel spokes ($3) 2mm x 297mm + 2 strips (120gr total) weights :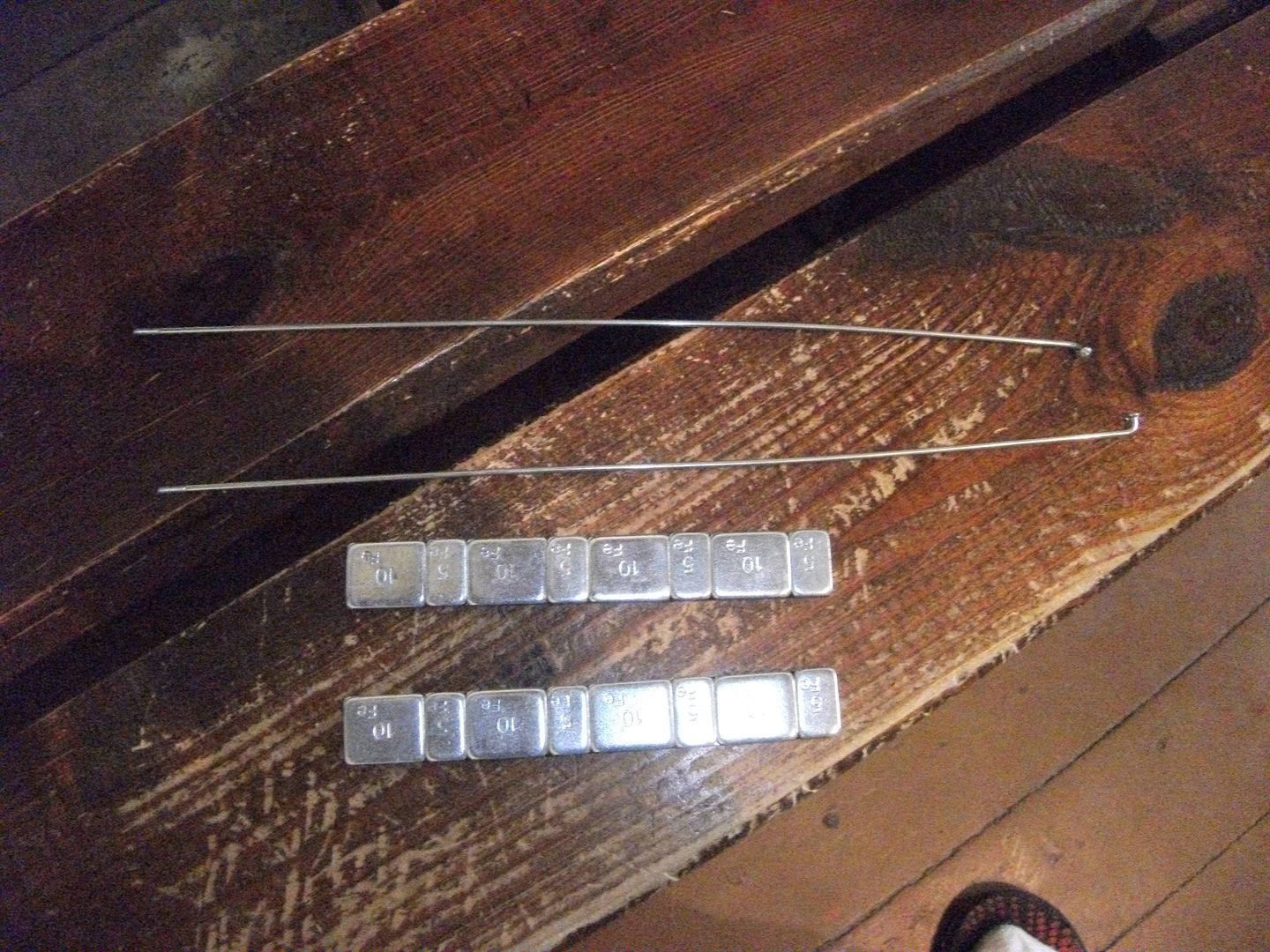 Nigel