Pal of mine has a model that has similar lines ... so I drew a few lines on a pad ... imagined a size ... cut some depron ... and here we have Mudskipper ...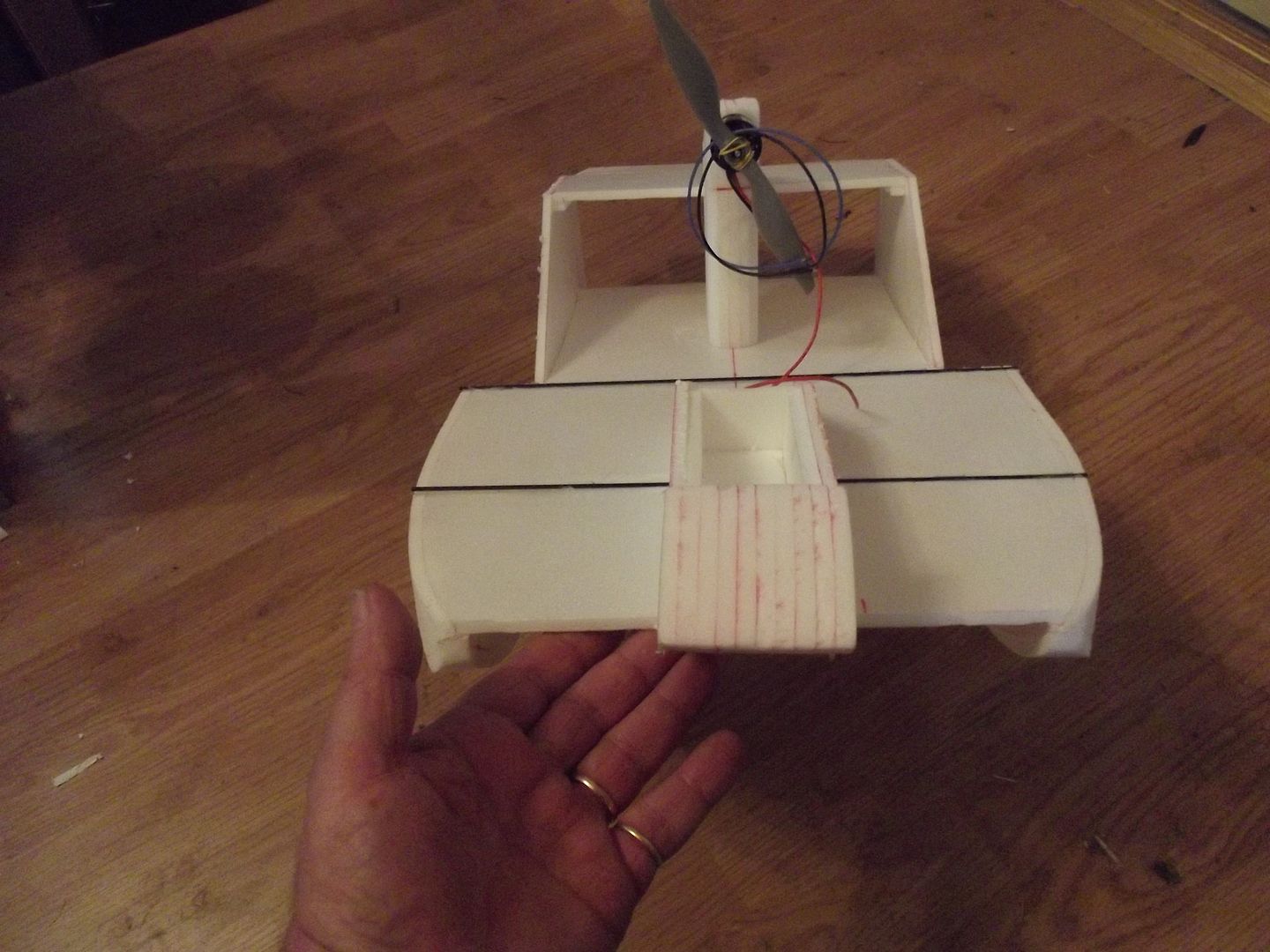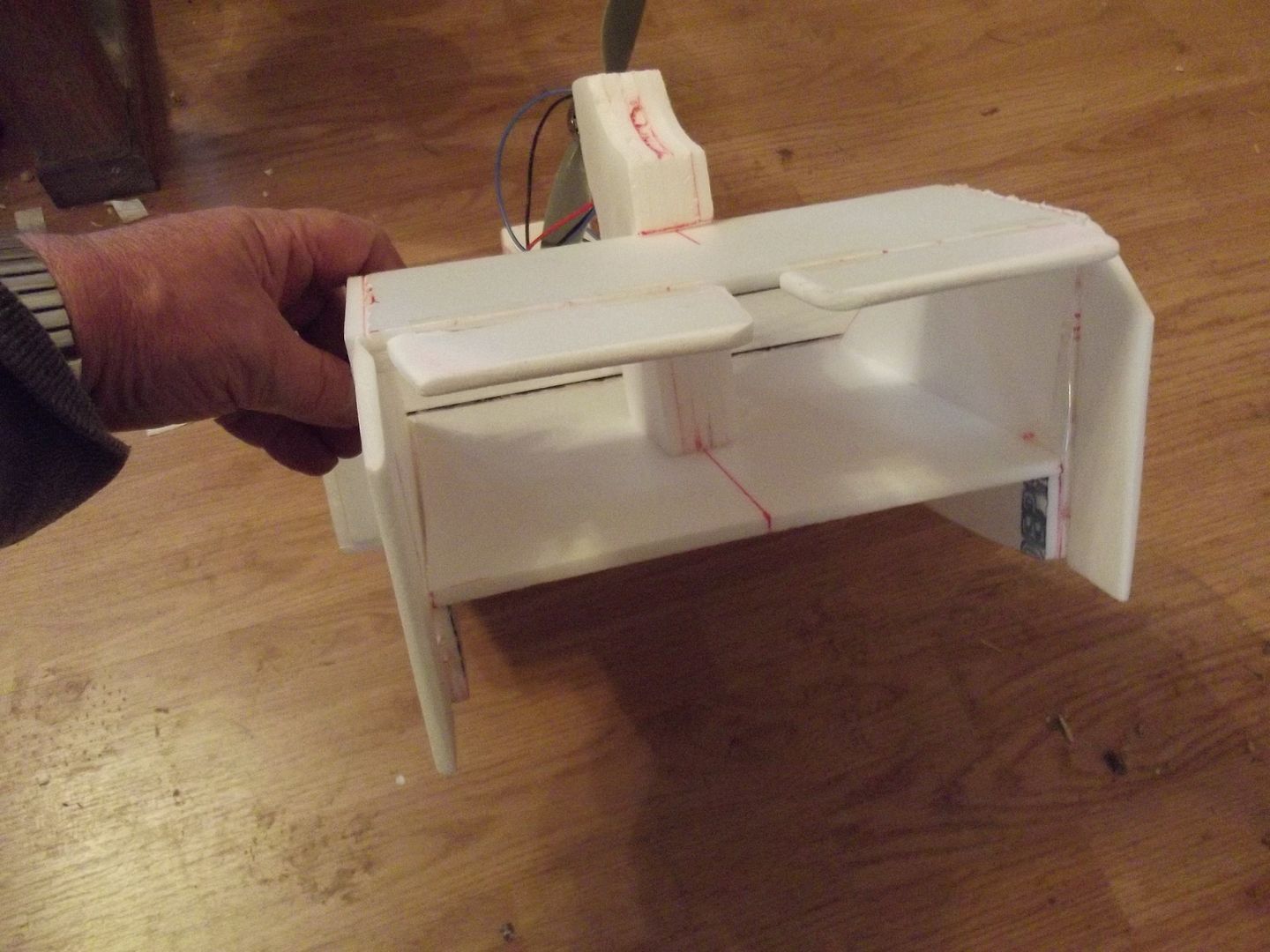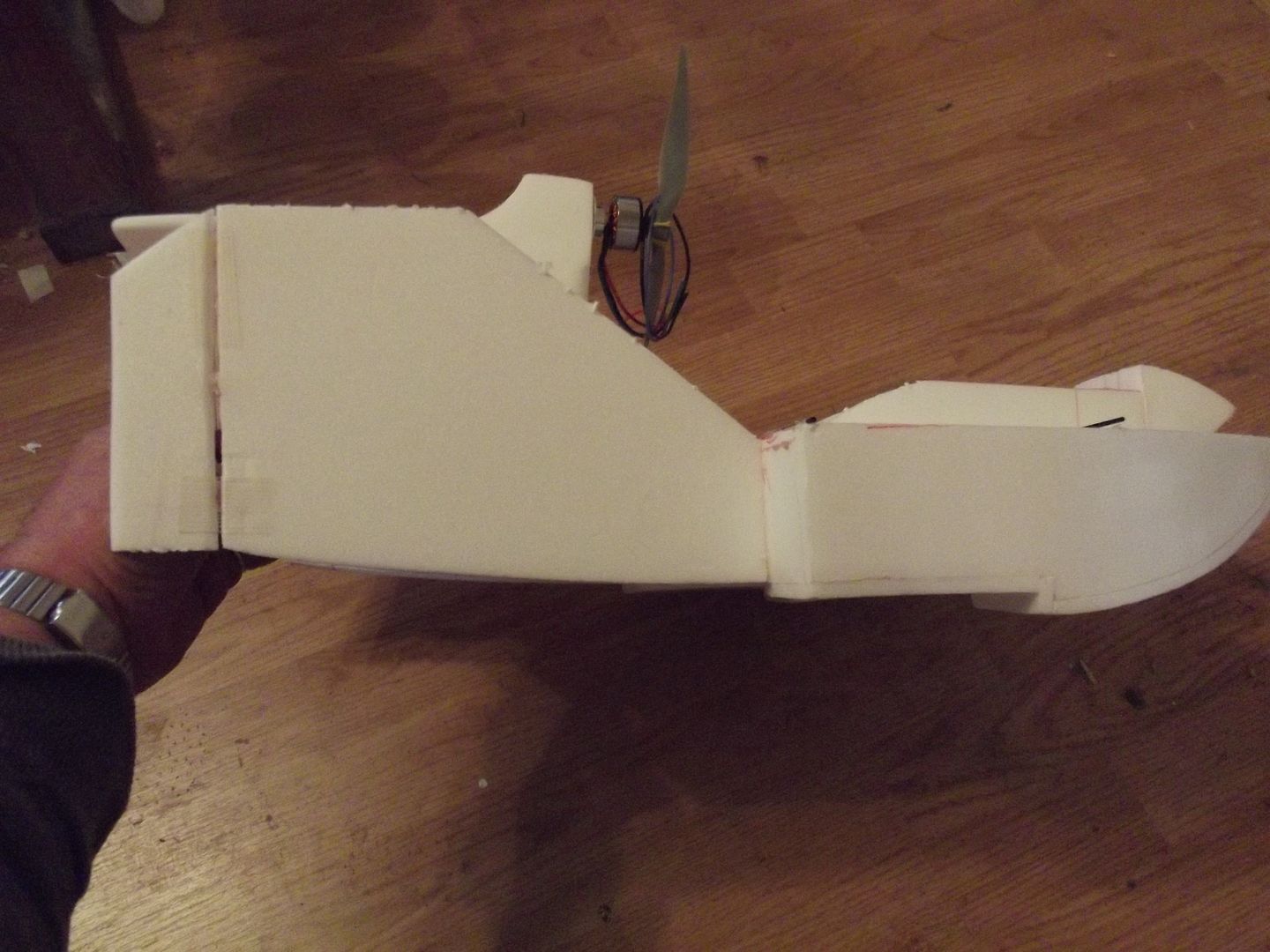 6mm Depron ... Floaterjet motor .... intend to use 2200 3S LiPo .... either a 6x6 or 7x5 prop.
550mm long, 310mm wide
She has Elevons and Rudders.
The CF rods you see there are giving me trouble - they keep 'popping' out of the grooves ... I Hot Glued them in ... but might add some Epoxy to cure that.
Its being thrown together basically so ready for winter here and use on snow.
Nigel