How many times have you needed to hold a former or piece upright while glue sets ?
Well raid the scraps on the floor and cut holders .... take former or item .. apply glue ... put in place and then lock upright or at desired angle by scrap foam pieces ... making sure that a V is cut at glue line so foam 'holder' is not glued as well .... here is my 71" aerobatic job being put together ... the upperdeck formers need to be supported while glue sets up :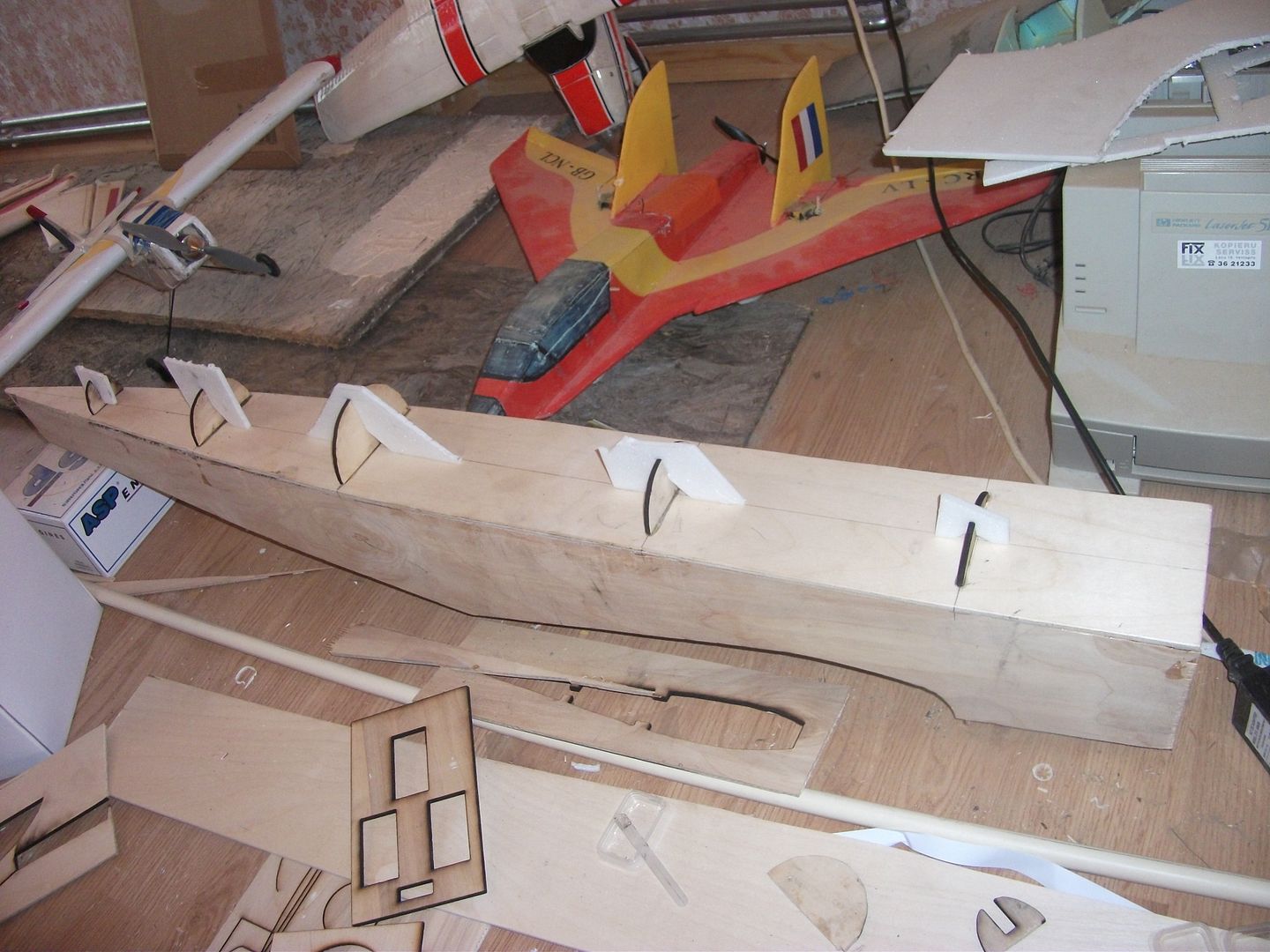 Second - who said foam and balsa / ply cannot mix ?
Here's a large tailplane of 6mm Depron sheet with ply additions to strengthen .... this is for my 71" model to take gasoline engine ...
Nigel