Tyee Air Flyzone Beaver
06-20-2015, 05:53 AM
Tyee Air Flyzone Beaver
---
TYEE AIR DHC-2 BEAVER C-FTYB
• C-FTYB C/N 397
• Delivered 29-Nov-1952 US ARMY
• C-FTYB Tyee Airlines Ltd., Sechelt, BC
• Crashed 19-May-1982 into tree covered mountains at Narrows Inlet, BC
• Destroyed by fire 2 Killed
For many years I've been wanting to model a De Havilland DHC-2 Beaver in a "Tyee Air" livery.
I have a couple of reasons for wanting to model the Tyee Air Beaver, C-FTYB.
Many years ago, on a spring afternoon when I was 5 years old, my father walked me down the dock in Sechelt
to load me by myself with the pilot and other passengers into a De Havilland Beaver for my very first flight in an airplane ever to fly back to Vancouver Harbour.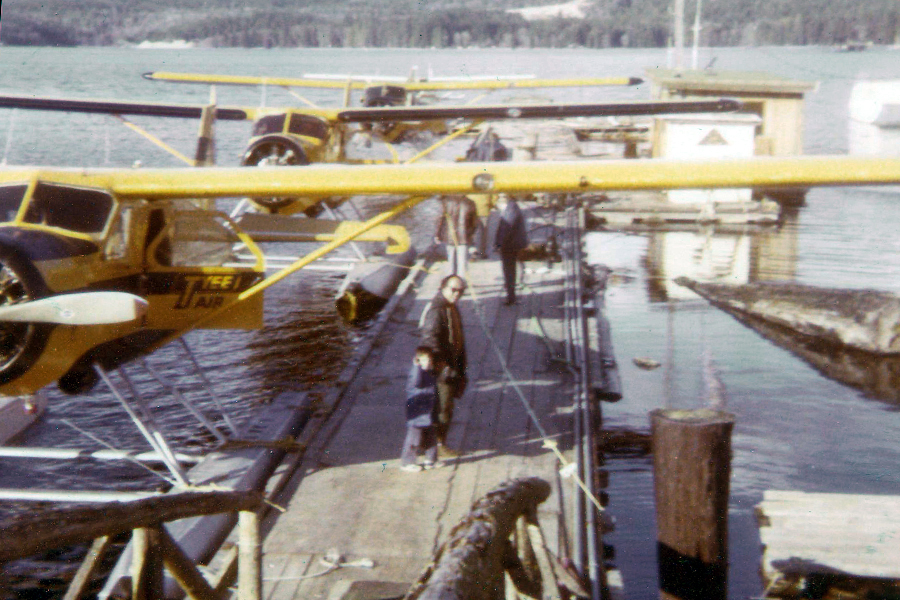 That airplane turned out to be a Tyee Air, De Havilland Beaver with the call sign, C-FTYB.
I can still remember being buckled into the front right seat looking at all the levers and instrumentation on the panel.
I can also still remember, after taking off and flying back over the Tyee Air dock, seeing my father waving up as we flew over.
My second reason for wanting to model C-FTYB...
To pay tribute to the memory of pilot, Fred Ritter & passenger John Anderson when Shorty after 1:00 PM on Wednesday May 19, 1982 they crashed into a mountain in Narrows Inlet, B.C.
The De Havilland Beaver C-FTYB was enroute to a B.C. Forest Product's Camp at the head of Narrows Inlet, BC.
Modeling Tyee Air DHC-2 Beaver C-FTYB
I started stripping, repainting and assembling my Flyzone Beaver back in January 2015. It took about 5 months part-time to get the colour of the livery correct and add a few scale details.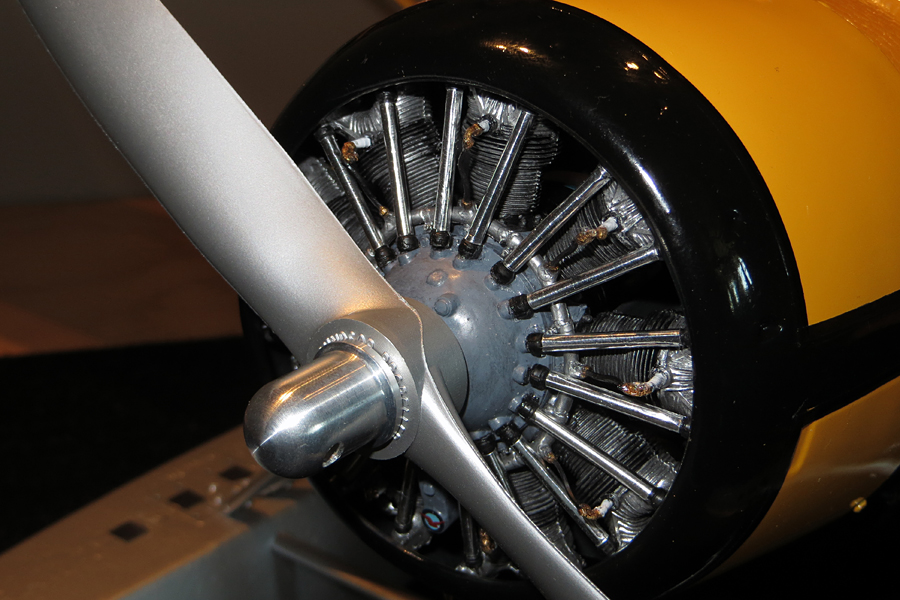 • Added the Williams Bros 1/12 scale radial engine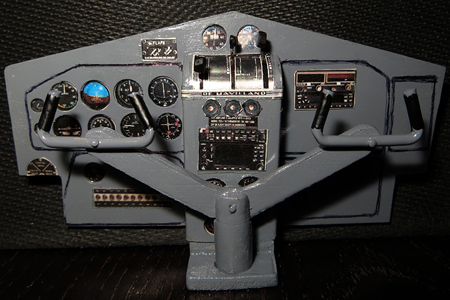 • Built a scale panel with full instrumentation, yoke, throttle, pitch & mixture levers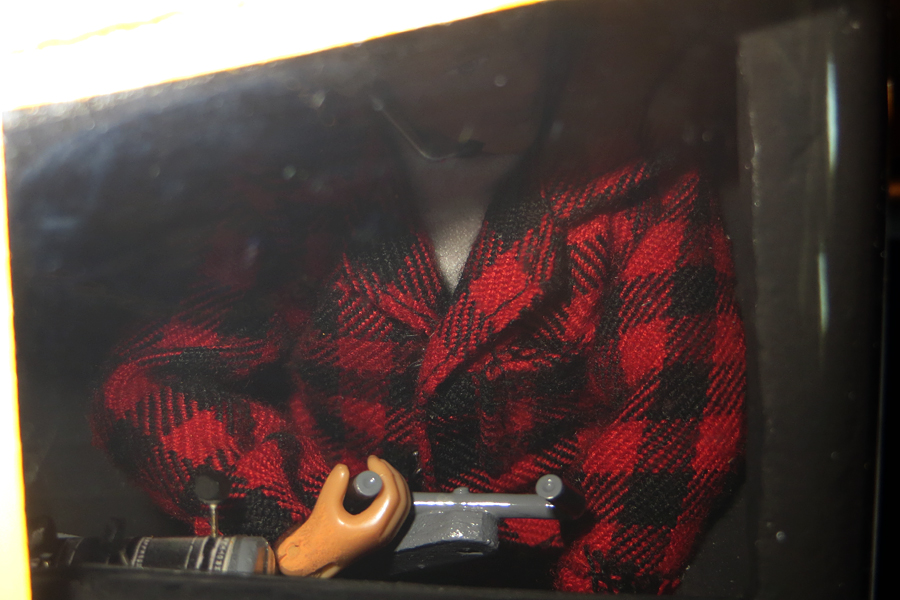 • Added a scale bush pilot "Barney"
I completed C-FTYB on May 20, 2015, just a few days before my annual "Chilliwack Spring Fly-In".
I didn't have time to put a maiden flight on C-FTYB before the event so I had to do it at the event (not always a good idea).
MAIDEN FLIGHT OF C-FTYB
On a calm grey overcast Saturday morning on May 23, 2015, I walked down to the beach
of the lake at my annual Chilliwack Spring Fly-In event to do some taxi tests and put the maiden flight on C-FTYB.
(I didn't have time install the water rudders, so I would need to rely on the rudder only while on the water)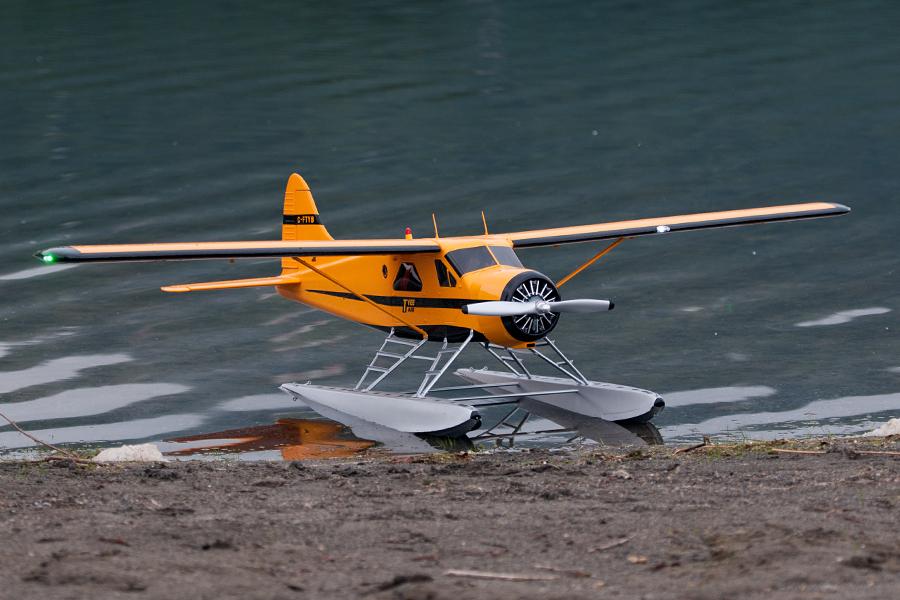 • Sitting on the beach waiting for taxi tests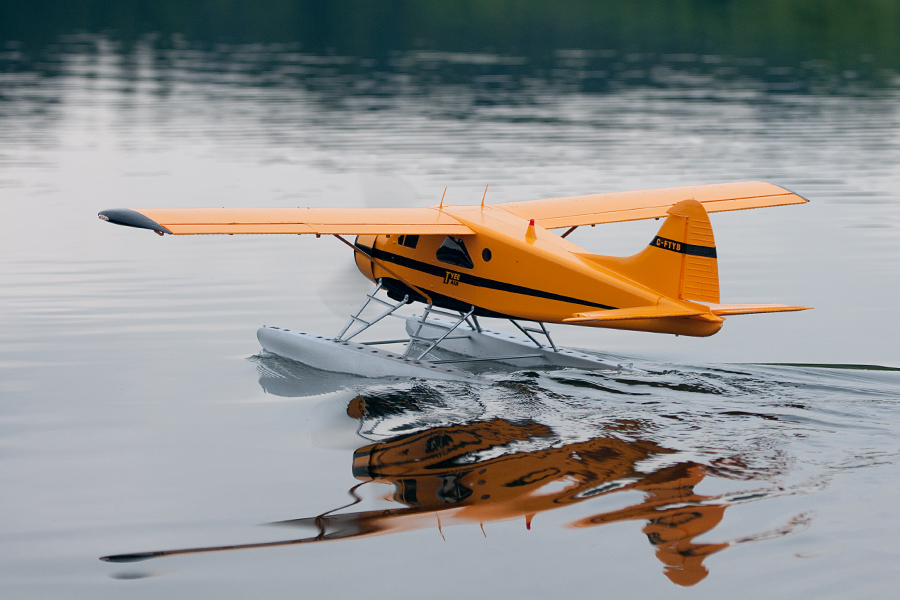 • Heading out during taxi tests
• Throttling up, getting up on the step during taxi tests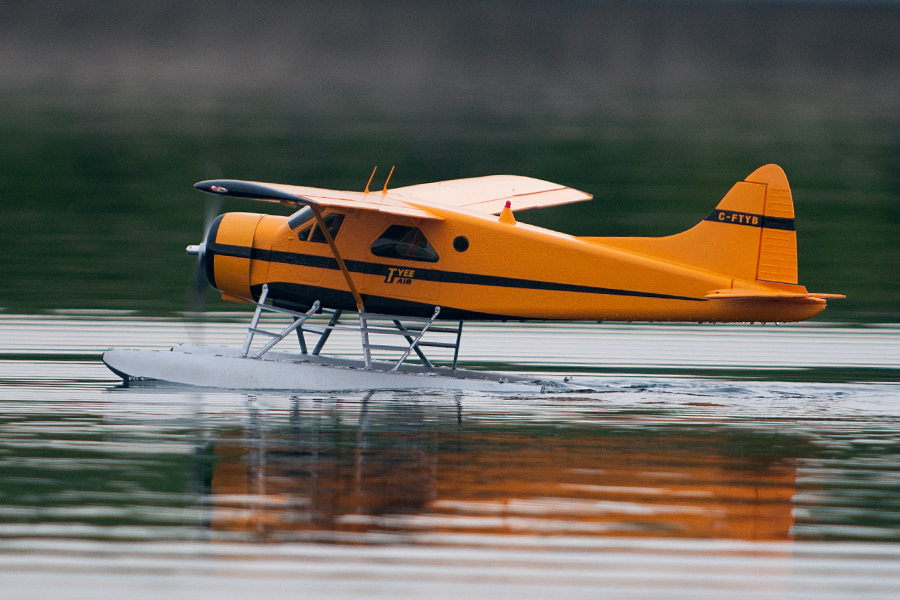 • Everything checks out and looking good, time to head back to the beach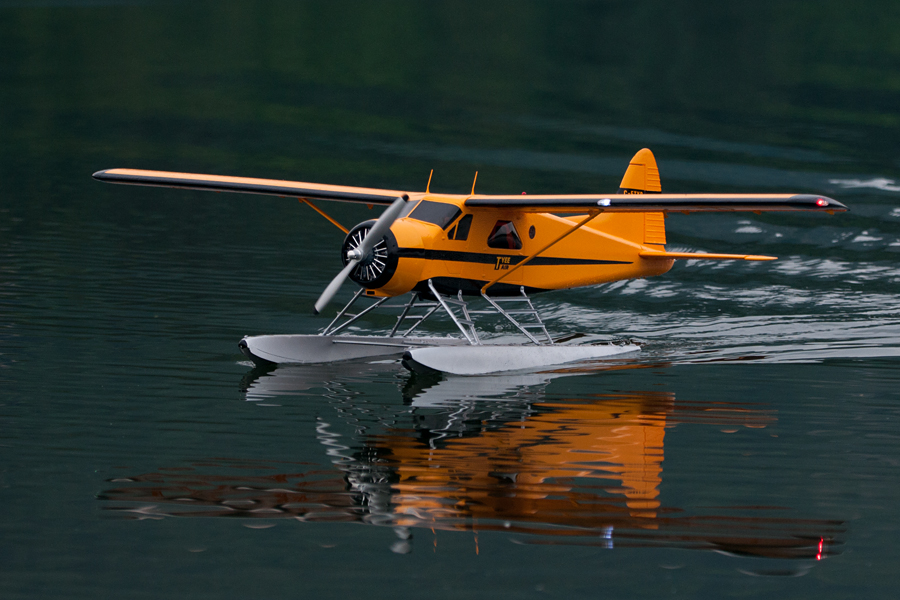 • Coasting back to the beach, ready to change battery and perform maiden flight
Maiden Flight
After changing the battery I went back down to the beach of the lake, tested all the control surfaces and did a run-up test.
Everything checked out fine, C-FTYB was ready for her maiden flight, I aimed her out towards open water and throttled up, she got up on the step quickly and gently lifted off the water ever so gracefully.
Climbing gently, I only needed a few clicks of trim on the aileron, rudder and elevator.
Once she was dialed in, I throttled back to a nice cruise speed and started to do gentle circuits.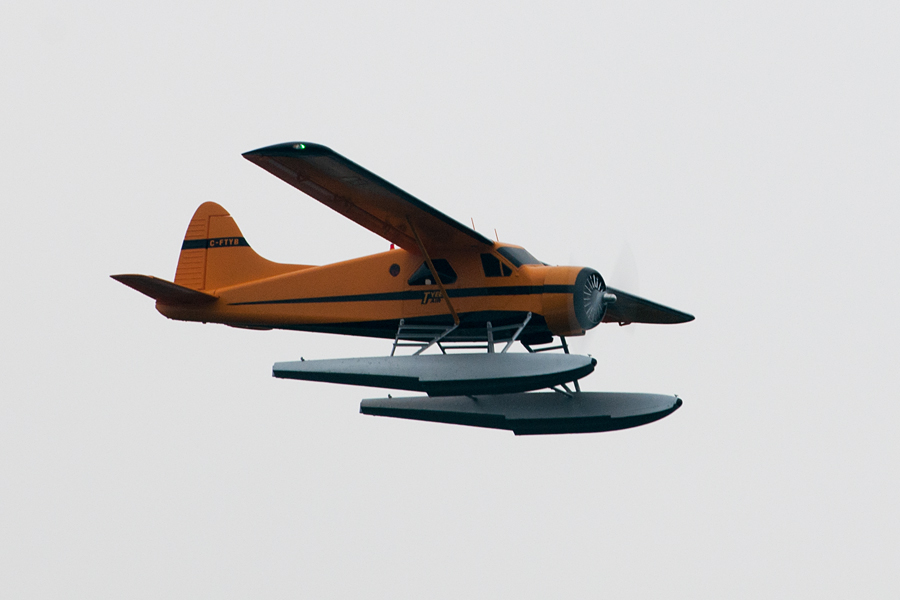 • C-FTYB during maiden flight, grey skies made for difficult photography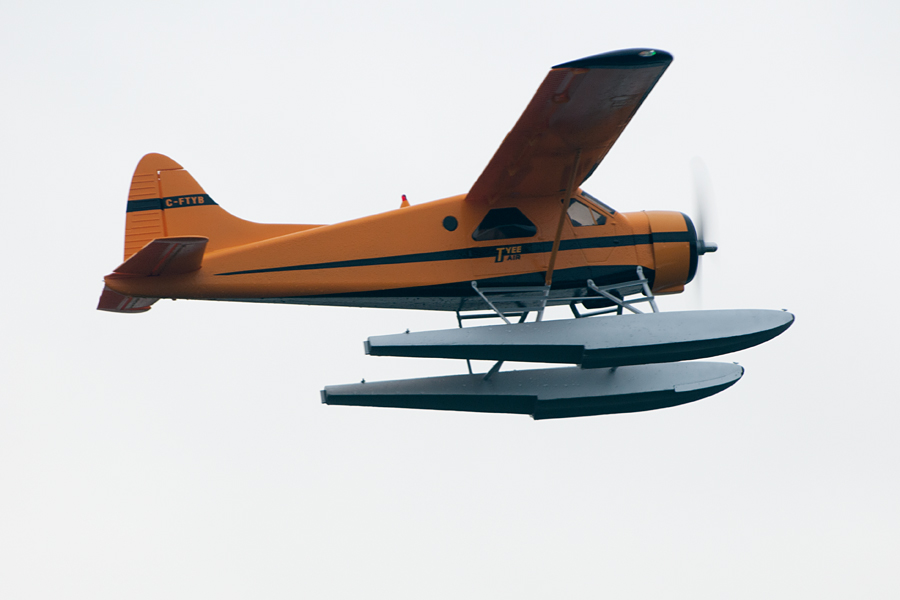 • Another in-flight shot during maiden flight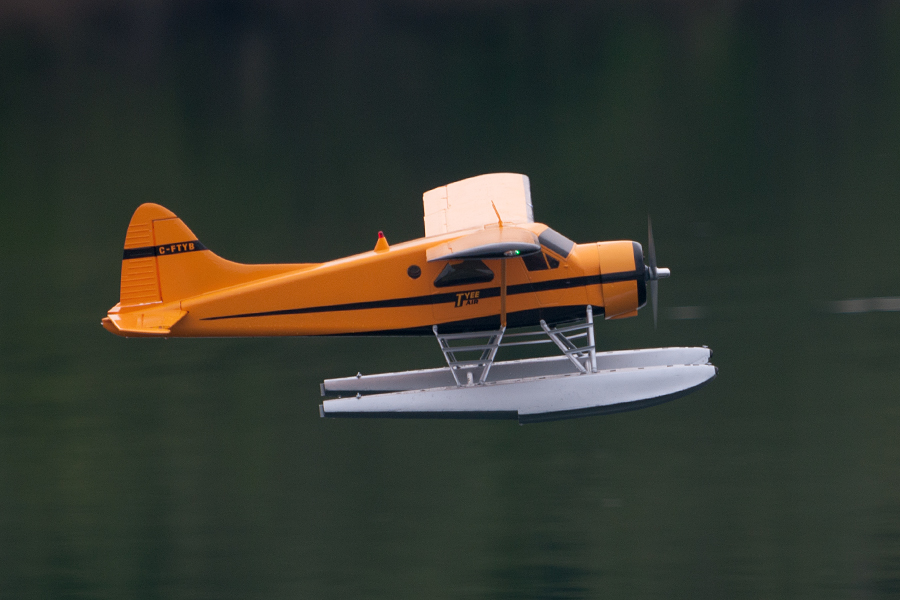 • Lined up for C-FTYB's very first landing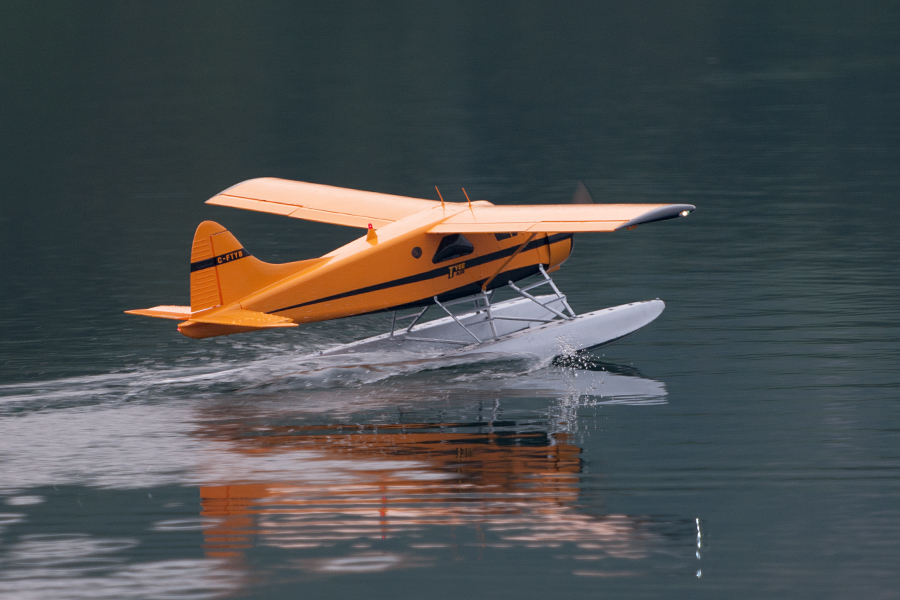 • Touching down after a successful maiden flight for the first time!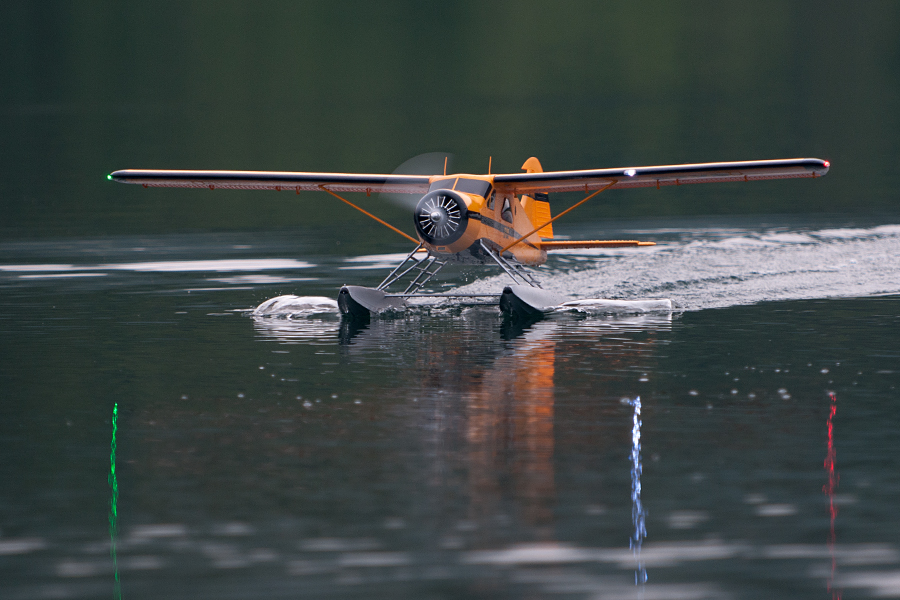 • Taxiing back to the beach after the maiden flight
Over all, I'm very happy with my Flyzone DHC-2 Beaver.
I still have a bunch of scale features I plan to add.
If you enjoyed the pictures and story and would like to see more pictures, you can visit our "Team Tracon" website here:
http://teamtracon.netfirms.com/aircr...s.php?album=27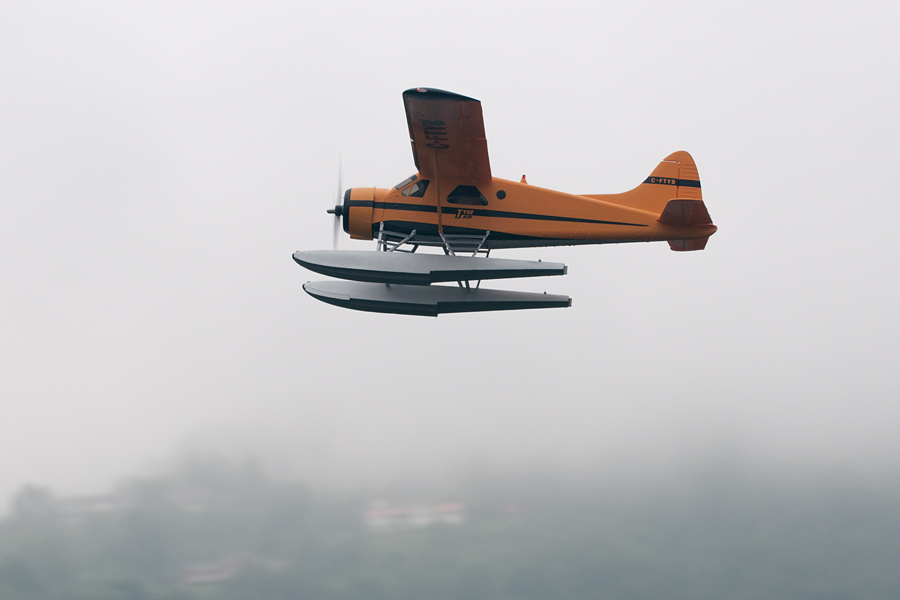 • C-FTYB May 24, 2015 in her element, "West Coast Foggy Flight"
.